What if growth expectations are too high?
The S&P 500's fair value earnings analysis reveals that results so far do not match estimates.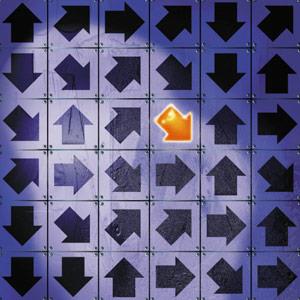 By Thomas H. Kee Jr., Stock Traders Daily
We are halfway through this earnings season. The media hype around some of the earnings reports has reminded us of the Internet bubble and the peak of the credit bubble in 2000 and 2007 respectively, but it is not over yet.
Anyone who reviews Standard & Poor's analysis closely realizes that analysts have been expecting earnings per share growth of 17.72% for the S&P 500 ($INX), year over year. That means that analysts expect this earnings reporting season to better the same quarter from last year by 17.72%. This is, by all accounts, a very lofty expectation, and largely it is because of that expectation that the S&P 500 is where it is today.
With help from the media of course, bullish investors have had a field day during this slow summer season. They are considering good numbers great, and they are discounting the negatives completely. Of course, there are exceptions, but they discounted an earnings miss from Amazon.com (AMZN), and they are applauding companies that are actually earning less and generating less revenue, even though their stock prices are increasing along with the market.
This is typical of a bullish market environment, but what is also typical of the bullish market environment is that investors stop paying attention to the facts. They listen to the headlines, they begin to get greedy, and they start to forget about prudent investment practices. That case, in fact, is exactly what seems to be happening now.
For almost every day over at least the past few days, including the day Amazon reported earnings, investors piled into large cap tech (ProShares Ultra QQQ (QLD)) at the very end of the day, anticipating a pop the next day. This was palpable, but buyers were obvious, as were their intentions. They did not intend to invest; they intended to make a quick buck, and thus far that is exactly what they have been doing.

This is an example of greed. This is also an example of discounting the facts, but in this case the facts reveal something that brings this entire market rally into question. Analysts are expecting EPS growth of 17.72% for the S&P 500. More than half of the S&P 500 has reported earnings, but the earnings growth thus far, even with media hype and the greedy tone that overhangs this market, has not come close to keeping pace with those estimates.
Based on those estimates, the reported price-to-earnings ratio for the S&P 500 is 18.47 times earnings. This assumes a 17.72% EPS growth rate for this quarter and growth rates in excess of 20% for the next few consecutive quarters -- something that we at Stock Traders Daily are questioning. Our earnings analysis is telling us something different -- it is a warning that those expectations were far too high, and if those expectations are not met, our combined analysis further warns us that the current price-to-earnings multiple of the S&P 500 will increase measurably. Not only that, so will the PEG (price-to-earnings-t​o-growth rate) ratio.
A comprehensive look at this earnings season is available online at Stock Traders Daily. This includes a detailed review of all sectors, but most important to this article it also reveals what the current growth rate is for the S&P 500 this earning season, as that compares to the same quarter last year. The skew between analyst's expectations and actual growth is quite obvious.

2000, 2007....2014 crash is coming go to cash soon because there will be a mass exit in aug-sept 2013. Jobs, housing, manf'g, auto, retail numbers are all being 'skewed' by fed policy.  We all know the growth in these areas are temp. We are going further into deflation and jobs needed to be created by lowering corp incentive ie corp tax should be 25% for a few yrs. This has been going on now since 2007 recovery is stalled. Co's won't open up jobs unless they feel they can make profits. Its a new world now. A GDP of 1.5% going to negative GDP will be hard to stop the slide ie a new recession.
Are you sure you want to delete this comment?
DATA PROVIDERS
Copyright © 2014 Microsoft. All rights reserved.
Fundamental company data and historical chart data provided by Morningstar Inc. Real-time index quotes and delayed quotes supplied by Morningstar Inc. Quotes delayed by up to 15 minutes, except where indicated otherwise. Fund summary, fund performance and dividend data provided by Morningstar Inc. Analyst recommendations provided by Zacks Investment Research. StockScouter data provided by Verus Analytics. IPO data provided by Hoover's Inc. Index membership data provided by Morningstar Inc.
ABOUT
Top Stocks provides analysis about the most noteworthy stocks in the market each day, combining some of the best content from around the MSN Money site and the rest of the Web.
Contributors include professional investors and journalists affiliated with MSN Money.
Follow us on Twitter @topstocksmsn.