What's Bed Bath & Beyond doing wrong?
The home goods retailer closed down 12.5% Thursday after reporting earnings. Is now your chance to get in for cheap?
Shares of home goods retailer
Bed Bath & Beyond
(
BBBY
) closed down 12.5% Thursday after the company announced earnings Wednesday.
Some highlights from the report include an increase in sales and earnings year over year, but the market chose to focus on the company's reduction of full-year guidance for 2014. Motley Fool Energy Analyst Taylor Muckerman thinks that the company's lowering of its high end below its previously low end of guidance was the main reason shares have declined so much Thursday.
While the easy excuse for this would be lower consumer spending and macroeconomic factors, Taylor believes consumer confidence may be the main culprit. After all, poor confidence is what hurt Bed Bath & Beyond competitors
Family Dollar
(
FDO
) and
Pier 1 Imports
(
PIR
) and caused them to lower their guidance as well.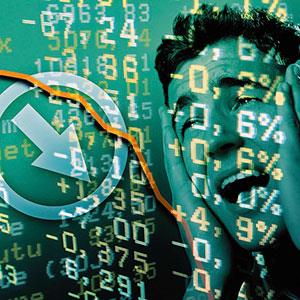 So is Thursday the day to buy Bed Bath & Beyond for cheap? Taylor says that while you could buy shares for less today, he'd rather be investing in
TJX Companies
(
TJX
). TJX has a much more diversified portfolio than Bed Bath & Beyond, as well as a dedicated following.
The Motley Fool's 12 top stocks for 2013 are now available!
So if you're tired of picking stocks out of a hat and hoping that one skyrockets, check out Stocks 2013: The Investor's Guide to the Year Ahead. It's The Motley Fool's current top report, and includes Chief Investment Officer Andy Cross's top stock for 2013! This under-the-radar company is the secret winner in the war for the last precious drops of oil on the planet. Find out what it is and how you can take advantage of this unseen company's huge profits in this special, free report, just click here now.
Until we get Amazon's customers paying taxes and the zero-margin selling it does, compromises so many jobs that ALL retail is crippled by it, we just endure. Hey kids... when the only reference you have is a mocked-up photo-shopped facsimile of the real thing... and that's NOT what comes in the box... will you learn. Too bad you will have killed any alternative by then. Amazon-- BAD. Sustaining your own hometown and the businesses who help keep it sustaining in many ways-- GOOD. Text pecking your life away-- BAD. Looking up and seeing the world you are letting slip through your fingers-- OVERDUE. 


Stay clear of all Retail Stocks if you value your money !
The retail world is dying for many reasons including internet competition, poor economy, price comparison apps, outrageous expenses from the government, Insurance Companies, Property rental rates and spoiled consumers.
In ten years you will no longer recognize today's retail environment !
Republicans reduce their workforce!
Republicans reduce employee wages!
Republicans outsource jobs!
Republicans eliminate pensions and benefits!
Republicans want to eliminate Social Security, Medicare, Medicaid and Snap!
Republicans want to end Unemployment benefits, thus forcing more people on Welfare, which they want to eliminate!
Republicans want to destroy Unions and enforce "Right to Fire" states.
Republicans want Corporate Fascism and an Oligarchy to rule the land!
Republicans worship money and obscene profits above all else!
Republicans want your vote to make all these things a reality!

Is it any wonder why Republicans are losing and becoming extinct?

Mainstream Americans will not allow Republicans to destroy America!

God bless America!
Since it's an election year, we Repukelicans all of sudden, care about the poor.

Could we get your vote please and in return, we promise to take good care of you. In fact, when we are done with you, you will never suffer from pain or worries ever again. WE HAVE A PLAN!

We are also setting up thousands of food trucks from coast to coast, to help feed you and your families through these tough economic times.

So, all you beautiful poor people,.... "Come and get your gruel, we aren't at all that cruel".

One reason is if you return something, they only give you a copy of your cash register receipt to hold onto to make another store purchase (perhaps in hopes you'll lose it?) and their prices are higher than other retailers.  You can buy almost anywhere else cheaper.  Wonder why the stock is down, other retailers credit your credit card with no hassles . Come one Bed Bath and Beyond let' s get up to date with the rest of your competition.
Are you sure you want to delete this comment?
DATA PROVIDERS
Copyright © 2014 Microsoft. All rights reserved.
Fundamental company data and historical chart data provided by Morningstar Inc. Real-time index quotes and delayed quotes supplied by Morningstar Inc. Quotes delayed by up to 15 minutes, except where indicated otherwise. Fund summary, fund performance and dividend data provided by Morningstar Inc. Analyst recommendations provided by Zacks Investment Research. StockScouter data provided by Verus Analytics. IPO data provided by Hoover's Inc. Index membership data provided by Morningstar Inc.
ABOUT
Top Stocks provides analysis about the most noteworthy stocks in the market each day, combining some of the best content from around the MSN Money site and the rest of the Web.
Contributors include professional investors and journalists affiliated with MSN Money.
Follow us on Twitter @topstocksmsn.