Why PlayStation 4 won't help Sony's stock
After arguably losing the last round of the ongoing console wars, the company appears better positioned in the latest battle with its impressive new offering.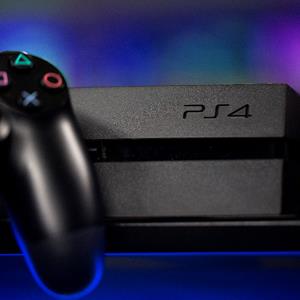 By Eric Dutram  
After arguably losing the last round of the ongoing console wars, Sony (SNE) appears better positioned in the latest battle with its impressive PlayStation 4 (pictured).

This new system is possibly the most technologically impressive one going out in this round, while its lower price point than Microsoft's (MSFT) Xbox One suggests that Sony has learned its lessons from last time. (Microsoft owns and publishes Top Stocks, an MSN Money site.)


Initial reviews of the system have been pretty solid, too, while the system's lineup is also respectable. This is leading some to believe that Sony will do much better in this generation of consoles, and that perhaps the stock is even a buy if this happens.
Yet while the gaming division seems likely to get a boost, it is questionable if it will really impact the nearly $20 billion company and its bottom line in a meaningful way. After all, Sony has a number of divisions stretching across a variety of segments, so a solid performance in gaming could be muted by continued weakness in other areas.

The gaming division of Sony, for the most recent six month period ending Sept. 30th, produced an $8 million operating loss on nearly $1.6 billion in sales and operating revenues. A number of other segments also produced losses for the time frame, including imaging products, mobile, and home entertainment and sound.

There were only two major divisions that produced anything of value in terms of operating income for the time period: music ($99 million) and financial services ($400 million). So really, Sony is more of a financial -- and music -- company than anything else at this time.

And if investors look back to the PlayStation 3 launch back in 2006, losses were even more significant in the game division. While sales were at an impressive $3.7 billion, the operating loss was approaching half a billion dollars for the company's 2006 third quarter.

In fact, in this PS3 launch quarter, gaming was actually the only major segment to produce a loss for the company, further underscoring how little a successful launch will directly help the company's bottom line. Although, you may be able to argue that more PS4 sales would help Sony sell other products in its lineup, the track record in the gaming division alone isn't great, and investors who believe that this latest launch will turn it around will probably be mistaken.

Yen impact
If that wasn't enough, U.S. investors also have to combat the threat of continued 'Abenomics' which reduces the value of the yen against the dollar. In fact, for the most recent quarter, the yen plunged against the dollar by 20% (year over year).

While this may be able to help with exports, it does hurt when translating yen profits into dollars. In this situation, even if Sony can turn it around it may have trouble living up to past figures as a deprecating yen could be a tough hurdle to overcome unless it can really drive sales. 

Still, this slumping yen -- and the strength of the financial division in this environment -- has undoubtedly helped Sony this year. The stock has surged this year, though trouble is certainly brewing now as the initial boost from this policy is starting to wear off.

Estimates
Current year and next year estimates have plunged for the company as of late, with the consensus estimate falling from 46 cents a share for the current year 90 days ago to just 36 cents a share today. Meanwhile, we have seen a similar slide over the past month in terms of next year's estimates too, as these have slumped form $1 a share to 82 cents a share now.

We actually have a Zacks Rank #4 (Sell) on SNE at time of writing, so we are looking for its recent run of outperformance to end, and for the stock to fall back to Earth. And since Sony expects to sell the PS4 at a loss, strong sales of the hardware might actually push these earnings estimates even lower in the coming weeks, suggesting that if anything, investors should actually avoid Sony stock for the time being.

Bottom line
You might like the PS4 and even believe that it is a game-changing device. However, its ability to drastically change the picture at Sony is questionable, especially considering the myriad business segments that Sony is engaged in at this time (and considering how profitable its financial segment is).

So a better play might be to take a look at one of the game producers instead for exposure to a new bullish trend in the video game industry, as a new round of consoles may spark more sales. In particular, Activision Blizzard (ATVI), which currently has a Zacks Rank #2 (Buy), could be an interesting choice, and one that seems likely to benefit off of a new console war, even if Microsoft and Sony see limited impact from their new systems on their respective bottom lines.
To read this article on Zacks.com click here.

SONY (SNE): Free Stock Analysis Report (email required)
MICROSOFT (MSFT): Free Stock Analysis Report (email required)
ACTIVISION (ATVI): Free Stock Analysis Report (email required)
DATA PROVIDERS
Copyright © 2014 Microsoft. All rights reserved.
Fundamental company data and historical chart data provided by Morningstar Inc. Real-time index quotes and delayed quotes supplied by Morningstar Inc. Quotes delayed by up to 15 minutes, except where indicated otherwise. Fund summary, fund performance and dividend data provided by Morningstar Inc. Analyst recommendations provided by Zacks Investment Research. StockScouter data provided by Verus Analytics. IPO data provided by Hoover's Inc. Index membership data provided by Morningstar Inc.
ABOUT
Top Stocks provides analysis about the most noteworthy stocks in the market each day, combining some of the best content from around the MSN Money site and the rest of the Web.
Contributors include professional investors and journalists affiliated with MSN Money.
Follow us on Twitter @topstocksmsn.