Why US companies are moving overseas
American executives are scouring the world for tickets out of our tax system, bankers say.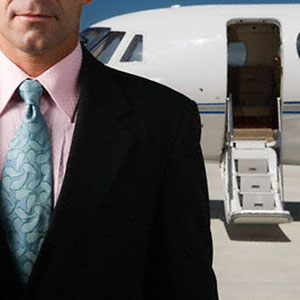 By Kate Linebaugh and Liz Hoffman,
The Wall Street Journal
When Vidara Therapeutics International Ltd. put itself up for sale this year, it sparked a bidding war among U.S. companies interested in one of the small drug maker's most-promising assets: its Irish address.

Vidara drew at least four suitors, people familiar with the matter say. One potential buyer set a maximum price but ultimately raised its offer 25 percent above that and still lost the bidding, one of the people says.
The contest shows how eager many U.S. companies are to establish legal residency overseas, putting distance between themselves and tax authorities in Washington. The most notable is Pfizer (PFE), which on May 2 raised its bid for British rival AstraZeneca PLC (AZN) to $106 billion, pursuing a deal that would offer tax and strategic benefits.
While some companies cite the U.S.' 35 percent corporate-tax rate -- the world's highest -- as a factor, it isn't the only force behind the trend. The other is politics. U.S. companies say it is becoming more clear that the divided Congress won't overhaul the tax code nor let them return money earned and already taxed abroad back to the U.S. at a discounted rate.
Together the two factors have spurred some companies to pack their bags. Additionally, pioneers of establishing residence abroad such as industrial conglomerate Eaton (ETN), fruit company Chiquita Brands (CQB) and computer-chip maker Applied Materials (AMAT) have gotten past initial political heat without ill effects.
The process is called inversion because the buyer often takes on the legal home of the seller. Inversions allow companies to shield income earned outside the U.S. from American taxes. They don't erase the tax burden on existing overseas cash, but legal experts say companies can establish internal lending arrangements that effectively free up the cash.
When bankers were shopping Irish pharmaceutical company Elan Corp. a year ago, they touted its Irish home along with the cash flow from its marquee multiple-sclerosis drug, people involved in the deal say.
American companies continue to scour the Irish corporate registry for tickets out of the U.S. tax system, bankers say.
Vidara, the Irish drug maker, eventually fetched $660 million from Illinois-based Horizon Pharma (HZNP), a drug company that is transferring its legal home from Deerfield to Dublin. The transaction is expected to cut Horizon's tax rate to the low 20 percent range or even lower, compared with an expected future tax rate in the U.S. in the high 30s, Chief Executive Timothy Walbert said in March. 
"The tax inversion was not the primary driver for the transaction," says Chief Financial Officer Robert De Vaere. The value of Vidara and its products "was greatly in excess of the value of the tax inversion," he says. 
A move by President Barack Obama to crack down on inversions has added urgency to the search for a foreign partner, deal advisers say. "Everybody is looking for one," says Joseph Johnson III, a partner at law firm Goodwin Procter. "It's like musical chairs. There's a sense the music is going to stop, that we're going to run out of good targets, and nobody wants to be stuck standing alone."
American companies have tried to avoid U.S. taxes by keeping profits made abroad overseas. But that has left the bulk of their funds for paying dividends or buying back shares effectively out of reach. 
About 1,700 U.S. companies excluding banks held $1.5 trillion in cash off shore at the end of last year, a sum that has nearly doubled since 2008, according to ratings company Standard & Poor's. To bring that cash home, the companies would have to pay the difference between the U.S. and foreign tax rates.
Having all that money abroad has forced even some cash-rich companies to borrow. Apple (AAPL) -- whose foreign subsidiaries hold $132.2 billion, among the biggest overseas stashes of any U.S. company -- sold $12 billion in bonds last month to expand its share-buyback program. A year ago, the company borrowed $17 billion for the same reason.
"To repatriate our foreign cash under current U.S. tax law, we would incur significant cash tax consequences, and we don't believe this would be in the best interest of our shareholders," Luca Maestri, Apple's incoming finance chief, said on an earnings call last month.
Some companies have chosen to brave those consequences. EBay (EBAY) recently said it wanted to bring as much as $9 billion of its $14 billion of overseas cash back to the U.S., incurring a $3 billion charge for the taxes it eventually would have to pay.
Corporate executives and tax experts see little hope of change. "Congress is paralyzed on all tax matters," says Edward Kleinbard, a professor at University of Southern California's Law School and a former chief of staff for the congressional Joint Committee on Taxation. "As companies' expectations for Congress to act have waned, they have to exercise self-help."
In the late 1990s and early 2000s, more than a dozen companies including Fruit of the Loom Ltd. and oil-rig operator Transocean Ltd. (RIG) decamped for the Cayman Islands and Bermuda. But an Internal Revenue Service crackdown on tax havens has made it nearly impossible for companies today to simply pick up and move.
That has left mergers as one way out. Deals that transfer at least 20 percent of a U.S. company to foreign shareholders allow the combined entity to relocate almost anywhere. Ireland, which offers a 12.5 percent corporate tax rate and other perks, is a favorite destination. The Netherlands and the U.K., which has cut its own tax rate and is proposing special treatment for patent income, are maneuvering to land U.S. corporate expats as well.
At least a dozen such deals have been conducted since 2011 and more seem to be on the horizon. Companies such as Alkermes (ALKS), which inverted to Ireland in 2011 and has since tripled its revenue, are natural targets for midsize U.S. drug makers, analysts say.
Activist hedge fund Jana Partners LLC recently pressured Walgreen (WAG) to invert to the U.K. as part of a planned second step in its merger with British pharmacy chain Alliance Boots. Doing so could lift the combined company's earnings by more than $1 billion in the first year alone, Deutsche Bank estimates.
Inversions also can offer companies a tax-efficient platform from which to supercharge acquisitions. Valeant Pharmaceuticals International (VRX) inverted through a 2010 merger with Canada's Biovail Corp., and has since gobbled up larger targets, filtering their revenues through its sub-5 percent tax rate.
"Companies in the strike zone are all at least thinking about doing an inversion," says Christopher Cox of Cadwalader Wickersham & Taft LLP, which advised Elan in its sale to Michigan-based Perrigo (PRGO) last year. "They'd be foolish not to."
More from The Wall Street Journal
DATA PROVIDERS
Copyright © 2014 Microsoft. All rights reserved.
Fundamental company data and historical chart data provided by Morningstar Inc. Real-time index quotes and delayed quotes supplied by Morningstar Inc. Quotes delayed by up to 15 minutes, except where indicated otherwise. Fund summary, fund performance and dividend data provided by Morningstar Inc. Analyst recommendations provided by Zacks Investment Research. StockScouter data provided by Verus Analytics. IPO data provided by Hoover's Inc. Index membership data provided by Morningstar Inc.
ABOUT
Top Stocks provides analysis about the most noteworthy stocks in the market each day, combining some of the best content from around the MSN Money site and the rest of the Web.
Contributors include professional investors and journalists affiliated with MSN Money.
Follow us on Twitter @topstocksmsn.