Worry about China, not Ukraine
It's tough to see through the political smog in Beijing, but the world's second-largest economy is looking a bit like the US did in 2007.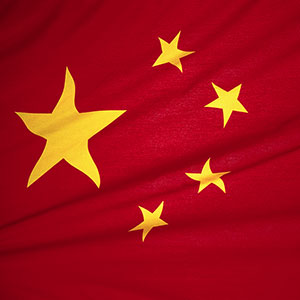 By Dana Blankenhorn, TheStreet
Forget Ukraine for a moment. Stop fretting about General Motors (GM) and Herbalife (HLF). If you are in the money business, you can even put Syria on the back burner.
The reason the market tanked Thursday is China.
China's economy is suddenly starting to look a lot like the U.S. did in 2007, when it became apparent that insurance on bad mortgages wasn't worth the virtual paper it was printed on. Those mortgages were about to blow up in Wall Street's face.
If China sneezes, we may catch cold. If China gets a cold, our economy may take to its bed. If China has full-blown pneumonia, we too may be going back into the economic hospital.

Given the opacity of the Chinese economic and political system, however, it's hard to see clearly how bad this is going to be. That uncertainty may be the worst news of all for the markets.
Premier Li Keqiang held his once-yearly press conference in Beijing Friday morning. Reporters were instructed not to ask the big questions. Then they were warned of a coming wave of bankruptcies. Highlights were translated by Reuters, and made even less sense in English.

If you thought Ben Bernanke was cryptic, try getting it in Mandarin. China is "paying great attention to risks" and debt. We will face "more complicated factors" this year. We need to find "a reasonable equilibrium."
It was the kind of talk that means the ship is either facing waves or is taking on water. All is troubled, but all will be well. Keep calm and carry on, we're doing all we can. If Li Keqiang's intention was to inspire confidence, he failed. If he wanted to say "you were warned" when the economy hits an iceberg, he succeeded.
Speaking of icebergs, one of China's Internet giants, the publicly-traded Tencent (no relation to American rapper 50 Cent) was told to halt the use of its WeChat service as a mobile credit card.

The service was being operated through China CITIC Bank, whose shares were halted after falling 8 percent.
Worse, according to Foreign Policy, some of the service's most popular accounts, including those of top news outlets, were suddenly deleted.
WeChat's explanations were about as transparent as Li Keqiang's talk on the economy. Was this action taken by the government? Is it the start of a wider political crackdown?
A second deadly knife attack, this time on the city of Changsha, reported by the South China Morning Post, did not help matters. These attacks are making people skittish.
This should directly hit the U.S. market Friday, as Alibaba was also handling mobile payments through CITIC, and the valuation of Yahoo (YHOO) is based mostly on its stake in Alibaba. Yahoo was down only marginally in early trading, but watch this space.
China's largest banks were taking on the appearance of our banks in the run-up to the 2008 crisis as well. Shares in the country's largest bank, Industrial & Commercial Bank of China, are now trading below net assets. Together the country's "big four" banks have lost $70 billion so far this year. JPMorgan Chase (JPM) is once again the world's biggest bank.

When the U.S. market turned wobbly, there was a lot of speculation back and forth. Officials tried hard to be reassuring. Those who saw this as a warning to get out kept their money. Those who were reassured became vulnerable to the crash that followed.
The same sort of thing seems to be happening in China now, only without the same transparency. If the world's second-largest economy is about to undergo the kind of paroxysm we took five years to recover from, there's going to be a lot of selling pressure.
At the time of publication, the author held shares of YHOO. This article represents the opinion of a contributor and not necessarily that of TheStreet or its editorial staff.
More from TheStreet
DATA PROVIDERS
Copyright © 2014 Microsoft. All rights reserved.
Fundamental company data and historical chart data provided by Morningstar Inc. Real-time index quotes and delayed quotes supplied by Morningstar Inc. Quotes delayed by up to 15 minutes, except where indicated otherwise. Fund summary, fund performance and dividend data provided by Morningstar Inc. Analyst recommendations provided by Zacks Investment Research. StockScouter data provided by Verus Analytics. IPO data provided by Hoover's Inc. Index membership data provided by Morningstar Inc.
ABOUT
Top Stocks provides analysis about the most noteworthy stocks in the market each day, combining some of the best content from around the MSN Money site and the rest of the Web.
Contributors include professional investors and journalists affiliated with MSN Money.
Follow us on Twitter @topstocksmsn.