You can still find small-cap superstars
There are some picks in this sector that have excellent valuations and strong earnings growth.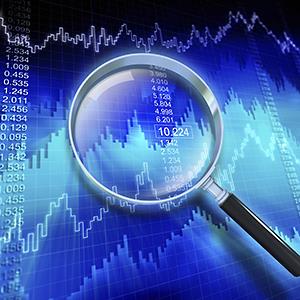 By Tracey Ryniec
In 2013, the Russell 2000 ($TOMX) had a torrid year, gaining 33.2 percent, but after hitting another new all-time high in March, the small caps have lagged. They're barely in the green this year, gaining about 1.5 percent, while the Standard & Poor's 500 Index ($INX) has surged over 9 percent.
But this pause in the small-cap bull market presents an opportunity.

If you were afraid after last year's hot market that you had missed the small-cap boat, now is the time to climb onboard.

There are still small-cap stocks that have the ultimate investing trifecta: excellent valuation, strong earnings growth, and a Zacks Rank of #1 (Strong Buy) or #2 (Buy) but you just have to know where to look.

Finding the superstars
You can find the best small-cap value stocks using just a select few key criteria.

I used the price-to-sales ratio (P/S) to screen for valuation instead of price to earnings, or P/E, because while earnings can sometimes be manipulated to appear in a more positive light, sales are hard to tinker with. You either have them, or you don't.

However, I looked at the P/E ratios of those that came across the screen only out of curiosity and was surprised to see that they were attractive too.

Who wouldn't want to own a company that has value AND has strong earnings growth? That's a rare combination so when you find it you have to seize it.

And finding stocks with rising estimates is the final piece of the puzzle. I only looked at stocks with Zacks Rank #1 (Strong Buy) and #2 (Buy) recommendations.

These three stocks are small cap value superstars in a wide range of industries. Get them cheaply while you still can.
1. Winnebago Industries (WGO)
Winnebago has been a staple of American culture for decades. The company makes recreational vehicles and is well known for its motor homes.

But despite having such a well-known brand, the company is a small cap with a market cap of just $659 million.

Winnebago's sales peaked in 2004 at 70,000 before getting crushed during the Great Recession and falling to just 10,000 units in 2009. In 2013, the company shipped 38,000 units and analysts see 45,000 to 55,000 shipments this year.

Demographics are on its side as the Baby Boomers retire. The 55-64 age group are the largest purchasers of recreational vehicles. The wealth effect is also in full bloom as stocks continue to hit new highs and home prices rebound, giving Baby Boomers two sources in which to fund their RV dreams.

On June 26, the company reported fiscal Q3 earnings and saw sales up 13.5 percent on the strength of its new motor home models. Dealers have been restocking inventory which means that the backlog has been falling slightly. The restocking cycle is now ending. The dealers will have to actually sell the inventory.

The growth
Analysts see big earnings growth in Fiscal 2014 as earnings are expected to jump 43 percent. But fiscal 2015 doesn't look too shabby either, with another 12 percent earnings growth forecast.

The value
Winnebago has a Price-to-Sales ratio of just 0.7. A P/S ratio under 1.0 usually indicates value. It also has a forward P/E of just 15.3, which is well under the average of the S&P 500 of 17.1.

Winnebago is a Zacks Rank #2 (Buy).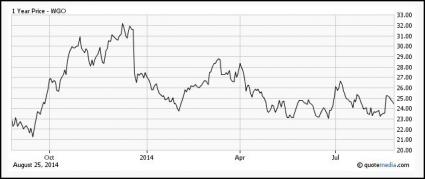 2. Republic Airways (RJET)
Republic Airways is a holding company which operates Chautauqua Airlines, Republic Airlines and Shuttle America. Most people know them better through their partner brands of American Eagle, Delta Connection and United Express.

As of the end of June, this $504 million market cap company operated a fleet of 237 aircraft making 1,300 flights daily to the U.S., Canada and the Caribbean.

The growth
Like a lot of the airlines, Republic is expected to show improvement in 2014. Earnings are forecast to rise 13.2 percent this year.

The value
Republic shares are dirt cheap. The company has a price-to-sales ratio of just 0.4. But it also has a forward P/E of only 7.7. After this market rally, single digit P/Es are rare right now.

To top it off it has a price-to-book ratio of only 0.9. A P/B ratio under 3.0 usually indicates there is value.

Republic is a Zacks Rank #1 (Strong Buy). It also has a Zacks Industry Rank in the top 20 percent.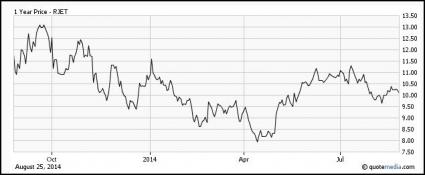 3. Plexus Corporation (PLXS)
Plexus provides Electronic Manufacturing Services to over 140 companies in the Networking/Communica​tions, Healthcare/Life Sciences, Industrial/Commercia​l and Defense/Security/Aer​ospace sectors. This small-cap company with a market cap of $1.4 billion is global in reach.

It recently announced the opening of its second manufacturing facility in Mexico. It now has locations in Juarez and Guadalajara.

On July 16, Plexus reported its fiscal third quarter results and saw record revenue that jumped 8.5 percent year over year. It was at the top end of the company's guidance range.

The growth
The company gave fiscal fourth quarter revenue guidance that was much higher than expected, calling it an "episodically strong quarter" before it would move back to a more normalized revenue level. In other words, FQ4 is expected to be a one-off.

But analysts like what they see. Earnings are expected to rise 17.8 percent in fiscal 2014 and another 14 percent in fiscal 2015.

The value
Plexus has an attractive Price-to-Sales ratio of just 0.6. It also has a value forward P/E of just 15.1, which is under the average of the S&P 500 at 17.1.

Like Republic, its price-to-book ratio also puts it in the value camp at 1.8.

It's a Zacks Rank #2 (Buy). It also has a Zacks Industry Rank at the very top of the rankings in the Top 1 percent of all industries.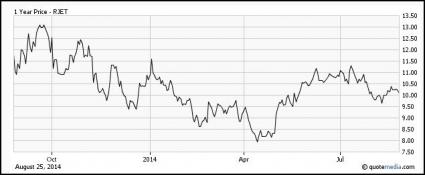 Read this article on Zacks.com
Read the full analyst report on "PLXS" (email required)
Read the full analyst report on "RJET" (email required)
Read the full analyst report on "WGO" (email required)
Are you sure you want to delete this comment?
DATA PROVIDERS
Copyright © 2014 Microsoft. All rights reserved.
Fundamental company data and historical chart data provided by Morningstar Inc. Real-time index quotes and delayed quotes supplied by Morningstar Inc. Quotes delayed by up to 15 minutes, except where indicated otherwise. Fund summary, fund performance and dividend data provided by Morningstar Inc. Analyst recommendations provided by Zacks Investment Research. StockScouter data provided by Verus Analytics. IPO data provided by Hoover's Inc. Index membership data provided by Morningstar Inc.
ABOUT
Top Stocks provides analysis about the most noteworthy stocks in the market each day, combining some of the best content from around the MSN Money site and the rest of the Web.
Contributors include professional investors and journalists affiliated with MSN Money.
Follow us on Twitter @topstocksmsn.