Apple's iMac sales to rise 30% after 2013 refresh
Reports say some of the company's supply chain module producers should start seeing increased performances in the third quarter of 2013.
By:
Louis Bedigian
Apple (AAPL) is expected to sell 30% more iMacs this year, after the company switches panel suppliers and updates the hardware.
According to DigiTimes, the update will not include a touch screen. It is also unlikely to include a Retina Display, which has once again passed over the MacBook Air to ensure that the price remains as low as possible.
How might Apple upgrade the iMacs beyond their sleek and stylish 2012 redesign? The processor is likely to get a boost from 
Intel
 (
INTC
). Apple could also make the Fusion Drive more affordable by reducing the price or by making it a standard feature of the 2013 models.
At the very least Apple could improve the speakers, which are reportedly worse than the 2011 iMacs.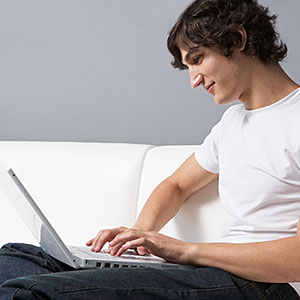 These updates are unlikely to compare to the Mac Pro, however, which will become Apple's most powerful machine when it is released later this year. While it is not yet known when the Mac Pro will ship, DigiTimes' industry supply chain sources claim  the new iMac is due "in the second half of the year." Considering that the first half is almost over, that estimate is a pretty safe bet.
On the downside, suppliers will reportedly experience massive declines by the end of the second quarter -- if they haven't already. This is due to the various adjustments that Apple is making to the new iMac, which it believes will sell more units than the previous iteration. During the adjustment period, supply shipments could drop by as much as 60%. They should return to normal during the third quarter, however.
To ensure that Apple has enough supplies to meet demand this fall, the company might partner with alternatives for its iMac panels. LG Display, which provided the panels for last year's model, had low yields last year, which apparently hurt sales of the iMac. Apple does not want to risk another, similar incident, so it may look elsewhere -- or partner with multiple panel makers.
While the Mac Pro will be assembled in the United States, Apple has not said if and when it will mass-produce iMacs domestically. Some models (particularly custom-built configurations) are already being assembled in America. Long-term, the company plans to spend $100 million to assemble Macs locally.

More from Benzinga
I am glad that Apple has moved some production back to the US.  While this delayed innovation a bit for the last year they are about to make a new thrust.  Expect to see a new IPhone, the Improved MacPro and iTV which will be a game changer.
The New Phone/watch ail be a fairly easy product to roll out, with Siri you will be able to use less keyboard and more voice which ail be critical for a smaller product.  We have a Nano Watch which has been convenient and the basis for this product.
But iTV which will fully incorporate the Computer into the finest quality TV will be a real stunner.
Of course some apple Haters will carp, they have been doing that for years.  My switch from PC started about 8 or 9 years ago…fist with an iPod but then rapidly moving to the Phone and then finally my computer.  I have not regretted it for a ingle second.  I still have yet to have a single problem with my Mac…My PCs had lots of problems--I had always seen Mac as that weird thing that only a tiny number of computer nuts used.  I have had this Mac for 6 years, I was never able to keep a PC working that well for more than 2-3 years.
Now if my iPad could just lose more weight (I cannot use the small version due to my vision) I would be even happier.

It's a bit ridiculus that some bloggers continue expelling the greatness of INTEL, but flagrantly disregard the creativeness of AMD. With less R&D funding, AMD has always been able to out design INTEL and come up with more creative solutions. It's almost as if INTEL pays these bloggers to try to suppress AMD's stock....HUMmm, now there's a thought?
Are you sure you want to delete this comment?
DATA PROVIDERS
Copyright © 2014 Microsoft. All rights reserved.
Fundamental company data and historical chart data provided by Morningstar Inc. Real-time index quotes and delayed quotes supplied by Morningstar Inc. Quotes delayed by up to 15 minutes, except where indicated otherwise. Fund summary, fund performance and dividend data provided by Morningstar Inc. Analyst recommendations provided by Zacks Investment Research. StockScouter data provided by Verus Analytics. IPO data provided by Hoover's Inc. Index membership data provided by Morningstar Inc.
ABOUT
Top Stocks provides analysis about the most noteworthy stocks in the market each day, combining some of the best content from around the MSN Money site and the rest of the Web.
Contributors include professional investors and journalists affiliated with MSN Money.
Follow us on Twitter @topstocksmsn.