iPhone out of touch? Not exactly
BlackBerry CEO Thorstein Heins says the Apple smartphone's age shows. Heins couldn't be more wrong.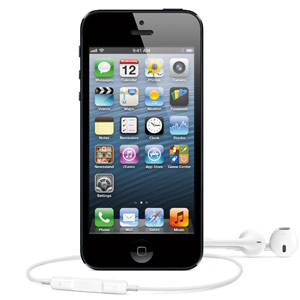 By Chris Ciaccia

Those in glass houses shouldn't throw stones, yet that's exactly what BlackBerry (BBRY) CEO Thorsten Heins is doing.

In an interview with Australian Financial Review, Heins said that Apple's (AAPL) iPhone isn't the top of the line phone anymore, and that competitors such as BlackBerry are passing it by.

"History repeats itself again I guess ... the rate of innovation is so high in our industry that if you don't innovate at that speed you can be replaced pretty quickly," Heins said during the interview. "The user interface on the iPhone, with all due respect for what this invention was all about, is now five years old."

If the user interface is old, then why have Apple's competitors, including Samsung (SSNLF), worked so hard to make their user interface look a lot like iOS? That patent lawsuit over the summer between Apple and Samsung (which Apple won by the way), was in part about user interface. Innovation is not about stealing competitors' ideas; it's about making your own product, and letting the customer decide who wins.

Heins also cited the fact that the iPhone doesn't allow you to run multiple apps at once, which the BlackBerry 10 does, as well as other smartphones running Google's (GOOG) Android. The theory that the iPhone doesn't allow you to run multiple apps at the same time isn't exactly true. Users can listen to Pandora (P) while reading Twitter, Facebook, or any number of apps. The ability to run multiple apps at the same time is limited, but it's not entirely 100% accurate.

Apple reinvented the smartphone industry in 2007 by launching the iPhone, destroying BlackBerry's (then Research In Motion) market share, and forcing all of its competitors to play catch up. Apple is still the measuring stick, no matter what. Every article, every survey, every analyst note about a major company includes how that particular company is doing against Apple.

A recent IDC survey shows that Apple owned 21% of the smartphone market in the fourth quarter of 2012. While Android owns 70.1%, that's due to the fact Android is available on hundreds of devices, and iOS is only available on one. It's not an apples-to-apples comparison. If you want that, look at BlackBerry's market share. It fell to 3.2% in the fourth quarter, shipping 7.4 million units.

The BlackBerry 10 operating system, which the company is riding its nascent hopes on, is a nice operating system but it's already needed updates (see TheStreet) to improve battery life and take better pictures, and the operating system isn't even available in the U.S. market yet. That's not exactly something that smacks of innovation.

Heins talked about the 70,000 apps that are available for the BlackBerry 10 operating system. Included in those 70,000 (which I'm pretty sure BlackBerry tried to name all of during the launch) are Facebook (FB), Twitter and a few other important ones. The major caveat here is that the Facebook app was not developed by Facebook itself, but rather by BlackBerry. What's that say about what Facebook thinks about BlackBerry 10?

If that was the only case, it wouldn't be that bad. However, Instagram and Netflix (NFLX) don't have native apps for BlackBerry 10 either. The companies don't want to be associated with a fledgling platform and spend time and resources making another app for another platform. 

BlackBerry's Z10, a touch screen phone, looks almost identical to the iPhone 5. Again, this isn't innovation if you rip off the design features of your competitor and put your company's name on it.

Mr. Heins, with all due respect, if you're going to come out and say the iPhone is old news, you might want to have ammunition to back up that claim. Market share, profit share, and mindshare all point away from Waterloo, Ontario, and right towards Cupertino, Calif.

More from TheStreet.com

DATA PROVIDERS
Copyright © 2014 Microsoft. All rights reserved.
Fundamental company data and historical chart data provided by Morningstar Inc. Real-time index quotes and delayed quotes supplied by Morningstar Inc. Quotes delayed by up to 15 minutes, except where indicated otherwise. Fund summary, fund performance and dividend data provided by Morningstar Inc. Analyst recommendations provided by Zacks Investment Research. StockScouter data provided by Verus Analytics. IPO data provided by Hoover's Inc. Index membership data provided by Morningstar Inc.
ABOUT
Top Stocks provides analysis about the most noteworthy stocks in the market each day, combining some of the best content from around the MSN Money site and the rest of the Web.
Contributors include professional investors and journalists affiliated with MSN Money.
Follow us on Twitter @topstocksmsn.