Trading the conventional wisdom
Many players have a contrarian streak, but sometimes the obvious trade is hard to argue against.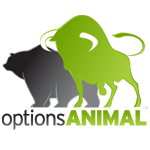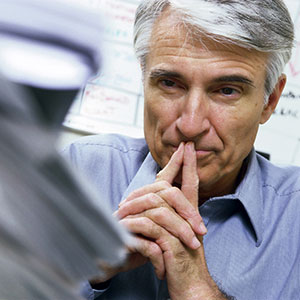 By Greg Jensen
In general, if something is obvious and most analysts agree on it, then traders are better off looking to go against the conventional wisdom. Sometimes, though, it is hard to find a coherent argument against a particular view. 
Right now, the prevailing thought is that Washington's ineptitude will be bad for U.S. stocks in the short term, but a combination of continued Fed action, a market price-to-earnings multiple of around 14 and a slowly improving economy will sustain a bull market over time. 
There are, of course, certain assumptions here. It must be accepted that the Fed will, indeed, continue quantitative easing, and that sequestration will not be allowed to completely derail the recovery. Based on what we know of Ben Bernanke and the recent actions of politicians, neither of those assumptions seem farfetched.
The recent Fed minutes indicated that not all of the Board members were convinced that easing should continue, but the Fed Chairman has been quick to point out that this has long been the case and the majority still favors an open ended commitment to QE. As for the politicians, a repeat of the fiscal cliff scenario where a post-deadline deal was reached is looking likely. I cannot believe that they would allow a situation that every economist seems to say would kill the fragile recovery to continue, but then maybe that is why I'm not a politician.
It would seem, then, that the market is set to go down, and then recover. This is a situation where options traders normally have an edge. They can structure a trade that benefits from short term weakness and long term strength; a calendar, or horizontal spread. In this case, you would sell short term calls and use the proceeds to partially fund buying calls with a later expiration. Taking this one step further, a diagonal spread would involve the longer dated options having a different strike price as well. The advantage here would be that the initial outlay could be kept to a minimum.
As this is a trade based on an overall market view it would make sense to use something like SPY, the SPDR S&P 500 ETF. Options on SPY are, as you would expect, very liquid, and offer a wide range of strikes and expirations. (For illustration purposes I will use the last traded prices at the time of writing). You could sell April 5 calls with a strike of 154.00 for $1.18 and buy June 22 expiration 157.00 calls for $1.73. Assuming that the scenario of short-term weakness plays out, then you would look for the April options to expire worthless, leaving you with June 157.00 strike calls at a net cost of $0.58 per share.  
Of course, this diagonal spread has some risk; the market could shrug off sequestration and continue rallying over the next few weeks. In this case, some of the loss on the April calls should be offset by profit on the Junes, but it would be a loss all the same.
Many traders have a contrarian streak, but sometimes the obvious trade is hard to argue against. In this case it is best to have options -- in both senses of the word.
More from Optionsanimal.com
Sign up for our options education courses here 

For a free report on best plays click here

Register now for the OptionsANIMAL webinar

DATA PROVIDERS
Copyright © 2014 Microsoft. All rights reserved.
Fundamental company data and historical chart data provided by Morningstar Inc. Real-time index quotes and delayed quotes supplied by Morningstar Inc. Quotes delayed by up to 15 minutes, except where indicated otherwise. Fund summary, fund performance and dividend data provided by Morningstar Inc. Analyst recommendations provided by Zacks Investment Research. StockScouter data provided by Verus Analytics. IPO data provided by Hoover's Inc. Index membership data provided by Morningstar Inc.
ABOUT
Top Stocks provides analysis about the most noteworthy stocks in the market each day, combining some of the best content from around the MSN Money site and the rest of the Web.
Contributors include professional investors and journalists affiliated with MSN Money.
Follow us on Twitter @topstocksmsn.