Ask an expert: Behind the market's recent climb
MSN Money's Anthony Mirhaydari explains the market's recent winter rally after a dreary performance this fall.
After weeks of poor performance during the fall, the market seems to have improved. What's the reason behind the market's recent performance?
The holiday season certainly plays a part in perking up the market this time of year, says MSN Money's Anthony Mirhaydari in
this video
. But other factors are at play as well.
Between Sept. 15 and Nov. 15, the S&P 500 lost more than 7.5% of its value. Since mid-November it has recovered back about 4.4%. With the still looming fiscal cliff, what explains this bullish sentiment?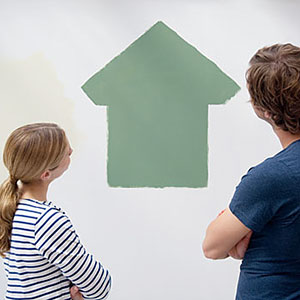 For one thing, Mirhaydari says, the economic data has been improving. Even the foreboding CEOs have had to contend with the fact that consumers just keep spending and adjust accordingly.
Of course, there are still risks out there, mainly the yet unresolved fiscal cliff. But Mirhaydari expects a short term deal soon.
He also recommends several avenues for investors interested in taking advantage of the current climate. Especially, Mirhaydari thinks anything that could benefit from the dollar is doing well these days.
The discussion about the fiscal cliff and its effects on the current trading environment continues over at MSN Money's
Facebook
community.
More from Top Stocks


Anthony you just don't get it.  Plus you say consumers keep spending and yet the truth is....retailers are finally acknowledging that the hyped up "Black Friday" record busing sales...turned out to be a dud.  Funny...how pre-Black Friday that was all the hype and how consumer confidence was running at a 7 year high but guess what...consumers didn't show up to the Black Friday "Spending Party".  So this means retailers will have to further slash prices and profits just to get rid of the goods.  I wish you financial "experts" would just tell the truth and stop being a "cheerleader" for the economy.

I simply don't listen to this buffoon anymore. Everything he says is almost always way off base; on top of that, he contradicts himself from one week to the next. I can tell you from personal experience with my company: people are not spending the money for Christmas that the 'news' outlets are insisting they are. The economy is still rubbish, plain and simple.

The biggy is not the fiscal cliff since congress will kick the can down the road like they keep doing with Greece. The biggy is going to be stagflation and a big increase in oil prices due to a falling dollar. Retail sales will, when all the figures are accounted for, turn out to be weaker than expected. For months we were told manufacturing is returning to the US and factory orders were brisk. November proved the cheer leaders wrong and all the hype is not panning out.

Don't need to ask an EXpert....I read them and other pundits all the time...
Plus look or seek out Indicators and Company information/fundamen​tals all the time...
We have been in a long trend, mild bull market(2yrs) for about 4 years now...
Fiscal Cliff might be a thing of the past in a couple more weeks...?
And Santa Claus hasn't flown over Wall St. with his sleigh yet...
I don't need to ask no stinkin' questions...

Oldchum.......This is not Greece, or anywhere close..
Hard to judge end of November sales because of so many others factors entering into the mix...
Thursday....
Friday....
Weekend...
Cyber Monday....Even many of those sales go to big retailers.
The Big Retailers stock prices are not plummeting...
So the rest(other two comments) just sounds like doomin' & gloomin' at your best..
BTW....Consider giving a little of that petfood money to a Local Food Bank...
and we agree with the rest concerning our "furry friends and companions." 
Are you sure you want to delete this comment?
DATA PROVIDERS
Copyright © 2014 Microsoft. All rights reserved.
Fundamental company data and historical chart data provided by Morningstar Inc. Real-time index quotes and delayed quotes supplied by Morningstar Inc. Quotes delayed by up to 15 minutes, except where indicated otherwise. Fund summary, fund performance and dividend data provided by Morningstar Inc. Analyst recommendations provided by Zacks Investment Research. StockScouter data provided by Verus Analytics. IPO data provided by Hoover's Inc. Index membership data provided by Morningstar Inc.
ABOUT
Top Stocks provides analysis about the most noteworthy stocks in the market each day, combining some of the best content from around the MSN Money site and the rest of the Web.
Contributors include professional investors and journalists affiliated with MSN Money.
Follow us on Twitter @topstocksmsn.