Inside Wall Street: A double-barreled bet on Abbott
Snap up shares before the spinoff for a win-win investment.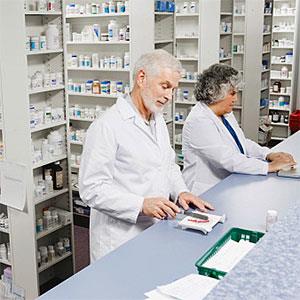 The diversified health care giant Abbott Laboratories (ABT) is already an attractive undervalued stock based on a sum-of-the-parts valuation and as a leading player in a number of drug markets worldwide. But on Nov. 28, the board officially approved splitting the $101 billion company, and shareholders are sure to reap a bountiful bonanza.
The stock hit a 52-week high of $72 on Oct. 16, before losing some wind to profit taking, and closed on Thursday at $65. It's worth a lot more, according to Wall Street analysts.
Herman Saftlas, an analyst at S&P Capital IQ, puts the current value of pre-split Abbott at $76 a share. After the split, it's very possible that shareholders will get more value from the two independently traded shares. 
Abbott shareholders will get one share of spun-off unit, named AbbVie, Abbott's R&D-based drug business, which will trade independently on the New York Stock Exchange on a when-issued basis (ticker symbol ABBY) in mid-December.
AbbVie is expected to generate sales of $18 billion in 2013, while Abbott, which will retain the Abbott name and ticker symbol ABT, should produce estimated sales of $23 billion, consisting mostly of nutritionals, diagnostics, medical devices, and branded generics.
The spinoff should unlock the real worth of both Abbott and AbbVie way beyond the value of their assets in the company's current pre-split structure.         
"We believe the spin-off will result in higher valuations for each company, with investors better able to focus and appreciate the respective growth potential of both companies," says Saftlas. He recommends buying Abbott shares in its current form to benefit from the spinoff, which will officially take place on Jan 1, 2013.
After the split, Abbott will own no interest in AbbVie, which will be comprised of an array of Abbott's human therapeutics, including Humira, a treatment for rheumatoid arthritis and psoriatic arthritis, which accounted for $7.9 billion in sales in 2011, and Kaletra, an anti-HIV medication that generated sales of $1.2 billion.
AbbVie will have a rich pipeline of new drugs, estimated to be more than 20 new compounds that are now in phase 2 or 3 clinical development.
How much are Abbott and AbbVie worth when they start trading? Spin-Off Research in Chicago, says that based on initial projections, it values ABBY at $43.25 a share (based on 12.6 times fiscal year 2012 estimated earnings). And it puts ABT's worth at $26.50, based on 15.4 times earnings estimate of $1.66 a share.
"We believe the spin-off of the research-based pharmaceutical business will be a positive for the stock," says Joseph Cornell, president of the Spin-Off Research. The new Abbott has a solid longer-term growth profile and diversified product mix, and should benefit from its increasing presence in the emerging markets, he says. On the other hand, AbbVie's growth story is highly leveraged to its flagship drug, Humira, and its promising product pipeline, he adds.   
    
The other benefit from the coming split is the dividend payments. Both companies are expected to pay dividends, with a combined total that would be equal to the current dividend yield of 3%, says Joel Schwed, analyst at investment research firm Value Line.
He expects AbbVie will end up paying the larger payout, so the stock should have a greater appeal to the traditional Abbott investor base that is focused on yield and safety. Abbott, on the other hand, will be attractive to growth-oriented investors, argues Schwed.
In all, buying shares of Abbott now -- before the split -- looks like a win-win investment, say close watchers of Abbott.



Gene Marcial wrote the column "Inside Wall Street" for Business Week for 28 years and now writes for MSN Money's Top Stocks. He also wrote the book "Seven Commandments of Stock Investing," published by FT Press.


Abbott will continue to grow for a long period in my opinion. Their product line is increasing and their variety is better than ever before.
From the foolish profit taking however they can lower their prices and still increase in stock value and maintain their worth, even though that will never happen.
Are you sure you want to delete this comment?
DATA PROVIDERS
Copyright © 2014 Microsoft. All rights reserved.
Fundamental company data and historical chart data provided by Morningstar Inc. Real-time index quotes and delayed quotes supplied by Morningstar Inc. Quotes delayed by up to 15 minutes, except where indicated otherwise. Fund summary, fund performance and dividend data provided by Morningstar Inc. Analyst recommendations provided by Zacks Investment Research. StockScouter data provided by Verus Analytics. IPO data provided by Hoover's Inc. Index membership data provided by Morningstar Inc.
ABOUT
Top Stocks provides analysis about the most noteworthy stocks in the market each day, combining some of the best content from around the MSN Money site and the rest of the Web.
Contributors include professional investors and journalists affiliated with MSN Money.
Follow us on Twitter @topstocksmsn.