Will the fast rise of tablets help or hurt Apple?
The tech giant's strategy of sacrificing margins for market share in the iPad business will pay off in the long run.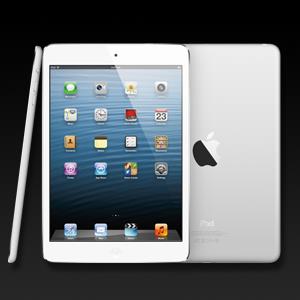 By now, it's an accepted fact that tablet sales will surpass those of the PC. The only question that remains is: When?
That day is not too far away, if Sameer Singh, head analyst at technology incubator BitChemy Ventures is to be believed. According to Singh's projections, global tablet shipments will increase to nearly 80 million in the fourth quarter, while PC shipments will slide to around 70 million to 75 million.
"These shipment estimates could be affected by the pace of low cost tablet penetration in emerging markets and any changes to the Windows 8 operating system," the analyst said. "However, given the scale of the figures, I can say with confidence that quarterly tablet shipments should overtake those of PCs by late 2013," Singh told CNET.
Because the biggest area of growth in the tablet market right now is in emerging markets, where lower-end gadgets sell the best, Singh's forecast is good news to the likes of
Google
(
GOOG
),
Samsung
(
SSNLF
), and
Amazon
(
AMZN
), who have managed to grow their market share relative to market leader
Apple
(
AAPL
). Google and Amazon's sub-$200 tablets sell well, but they do not earn profits for their companies.
According to research firm IDC, tablets running Android will increase their market share to 46% in 2013, compared with 42% last year. Apple's share, meanwhile, is projected to take a hit and fall to 46% from 51% in 2012.
Of course, Apple is selling plenty of iPads despite the market share hit. The Cupertino, California company shifted 19 million iPads in the first three months of 2013, which represented a 65% jump from 2012. Year-over-year sales of iPhones grew a relatively paltry 7% to 37 million in comparison.
But the continued growth in iPad sales posts a problem for Apple. In order to fend off Google, Samsung, and a slew of Asian manufacturers like
Lenovo
(
LNVGY
) and
ZTE
(
ZTCOF
) who produce cheap tablets, Apple has had to introduce cheaper versions of the iPad, which has eaten into sales of the more expensive 9.7-inch iPad. Many analysts have said that the popularity of the lower-priced iPad Mini was a big reason why Apple's gross margins slid to 37.5% in 2013 from 38.44% in 2012.
Traditionally an enormously profitable company, the fall in Apple's gross margins has worried investors, some of whom think Apple has transitioned from a high-growth company to a
Sony
(
SNE
) or
Microsoft
(
MSFT
) -- a mature, profitable but low-growth company that appeals to value investors. (Microsoft owns MSN Money, which publishes Top Stocks.)
But Apple's move to accept lower margins on the iPad to hold on to its tablet market share will prove to be a winning strategy in the longer-run, says Farhad Manjoo of Slate.
Manjoo likens the iPad Mini to the iPod Nano or iPod Flash, saying, "In that business -- unlike in the phone market -- Apple began by creating a category-defining product and then constantly expanded its lineup to cover every price point and usage scenario." Once customers are hooked onto the Apple ecosystem, they are then unlikely to jump ship to Samsung or other competitors in the future. Profit share follows market share -- Apple can now make money from its app store." (iPad app revenue almost doubled between January 2012 and January 2013.)
Manjoo writes:
By releasing the cheap iPad Mini, Apple has lowered its overall profitability, one of the factors dragging down its stock price. But, as in the iPod business, the short-term profit loss will help solidify long-term dominance. Here's the lock-in story again: Apple is certain that people who jump on the iPad bandwagon today will stick with it for life. Even if your iPad Mini purchase doesn't help Apple's bottom line very much, you'll buy lots and lots of apps for your device. Then, when the time comes to buy a new tablet, you'll have little incentive to switch to Android and have to buy all new apps. 
Clear evidence for the success of Apple's lower-margins, higher-share iPad strategy can be seen in China, which is the tech giant's second-largest market. According to Beijing-based Umeng Analytics Platform, the iPad represented an astonishing 83% of the China tablet market in the fourth quarter of 2012.

"When people think of tablets, they buy iPads," said Linda Jiang, Umeng vice president of business development. "Android tablets aren't gaining any significant market share."
Given the iPad Mini's success in an emerging market like China, the obvious question to ask Apple CEO Tim Cook is, isn't it time to produce a lower-end iPhone?
(Microsoft owns and publishes Top Stocks, an MSN Money site.)
More from Minyanville
ABOUT
Top Stocks provides analysis about the most noteworthy stocks in the market each day, combining some of the best content from around the MSN Money site and the rest of the Web.
Contributors include professional investors and journalists affiliated with MSN Money.
Follow us on Twitter @topstocksmsn.