Yum is still stalled in China
With sales in the country likely to fall in January and February, the company now forecasts 2013 earnings will drop.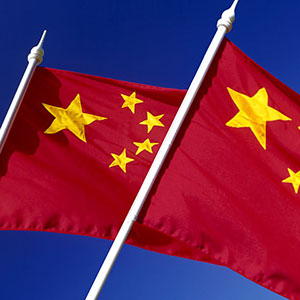 The Shanghai Food and Drug Administration concluded its investigation into chicken sold by
Yum Brands
' (
YUM
) KFC stores in China on Jan. 25, the company said in Monday's fourth-quarter earnings release. The Chinese agency did not fine the company or decide to bring a legal or regulatory case for
higher-than-permitte​d
levels of antibiotics in chicken sold by KFC from supplier Liuhe Group.
That doesn't mean that investors, though, have cleared the company. The stock fell 1.99% Monday before the earnings report and then another 5.38% in after-hours trading for a total loss on the day of 8.2%.
The problem wasn't fourth-quarter earnings -- the company actually beat expectations by a penny -- or revenue, which at $4.15 billion was slightly ahead of the $4.12 consensus. But then the company had already radically lowered guidance on Jan. 7. On that date, the company said the discovery of high levels of antibiotics in chicken sold by KFC had crushed sales in China in the last two weeks of December.
It was guidance for the first quarter and indeed all of 2013 that hurt. Same-store sales in China are likely to fall by 25% in January and February, the company said Monday. Company-wide earnings will fall in 2013 from $3.25 a share in 2012, the company noted. That was a huge shift from previous guidance for 10% earnings growth. Wall Street had been forecasting 2013 earnings of $3.57 a share. Investors should expect a significant drop in same-store sales in China during the first half of 2013, the company said, with a return to growth in China in the fourth quarter of 2013. Yum Brands got about 44% of 2011 revenue from China.
The restaurant operator had a 24% increase in same-store sales in India, its next big growth target. But same-store sales in other regions just matched analyst projections. Same-store sales climbed 3% in the United States and 3% at international stores. Analysts had been expecting 3% growth in the United States and 3.9% growth internationally.
My conclusion is that Yum Brands Monday turned into a second-half of 2013 story -- assuming that the company moves aggressively to rebuild the trust of Chinese consumers.
So far, at least, the company has not scaled back plans to open 700 new stores in China this year. It is planning to launch a campaign in China that emphasizes brand quality. And Yum Brands has already adopted the recommendations of China's state Food and Drug Administration to strengthen controls in its poultry supply chain by voluntary self-testing, better supplier management and improved reporting.
I'd like to see how much impact -- and how quickly -- those measures have on sales in China before I pick up shares of what is still the dominant fast-food restaurant business in China. At the moment, though, investors don't know when that unit will return to growth.

At the time of this writing, Jim Jubak didn't own shares of any companies mentioned in this post in personal portfolios. The mutual fund he manages, Jubak Global Equity Fund (JUBAX), may or may not own positions in any stock mentioned. For a full list of the stocks in the fund as of the end of the most recent quarter, 
see the fund's portfolio here
. 

Did not read the reples as of yet.  I have not one clue why some here cannot see or are not willing to see what is happening here with this mess.  Lockheed-Martin has just laid off a thousand employees...do not you think that this rather odd with all this "growth" we are 'seeing"?  There is no growth and there has not not been .... go ahead and flood the markets with more fiat monies.  I answered the liberal bias without looking.  I know it.

Let's see, Where to start...
Roseapple....Guess you don't know much about YUM Brands or Foods...??
Yum Brands (YUM) owns Taco Bell, Pizza Hut and KFC(which is/was Kentucky Fried Chicken).
KFC was founded by Colonel Harlan Sanders,and at one time headquartered in Louisville, KY.
YUM bought out the francise/company sometime back..??  Still in Louisville.KY.
Yum Brands is an American Company or conglomerate of restaurants...They have invested and built a large presence in China(5,300 restaurants) to bring American fast food to the PROC..And India..
I believe they are the largest American operation of restaurants in Mainland China? More then Mickey Ds and others.
The problem with the chicken they use in China, is not with the Restaurant chain; but the suppliers or growers/farmers supplying the chickens for the KFC operations..Possible​ cancerous feed.??
It became an issue with the Government(PROC) and in turn, Chinese consumers...
THEY DO NOT EXPORT CHICKEN TO THE U.S.A. for KFC Restaurants.

Yes,DGF45**....A good article by Jubak....I've had YUM on a watchlist for over a year with possible ideas of buying some shares...Still mulling..??
Lepperchan....Maybe the cut backs in Defense Spendng are affecting Lockheed-Martin ??
They are a Big Player....In the Military Industrial Complex..
Americans by and large have been yelling for those cuts in spending..
They may build the new F-35 that has had some major issues and we really don't need the planes.
IMO...
Are you sure you want to delete this comment?
DATA PROVIDERS
Copyright © 2014 Microsoft. All rights reserved.
Fundamental company data and historical chart data provided by Morningstar Inc. Real-time index quotes and delayed quotes supplied by Morningstar Inc. Quotes delayed by up to 15 minutes, except where indicated otherwise. Fund summary, fund performance and dividend data provided by Morningstar Inc. Analyst recommendations provided by Zacks Investment Research. StockScouter data provided by Verus Analytics. IPO data provided by Hoover's Inc. Index membership data provided by Morningstar Inc.
ABOUT
Top Stocks provides analysis about the most noteworthy stocks in the market each day, combining some of the best content from around the MSN Money site and the rest of the Web.
Contributors include professional investors and journalists affiliated with MSN Money.
Follow us on Twitter @topstocksmsn.