3 health care stocks ready for a breather
It's the hottest sector this year, and big-name pullbacks are likely.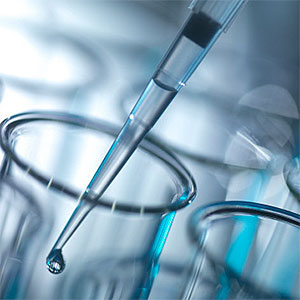 By Will Ashworth

The S&P 500 is on a tear so far this year, up 4.9% through Feb. 4. No sector has contributed more to that increase than health care, gaining 6.9% year-to-date. 
While I'm sure the experts have all sorts of theories for why health care is on fire, it stands to reason that some of the leaders are overbought, some perhaps even due for a pullback.
I'll provide three candidates poised to do just that.
Five industries make up the health care sector, and the three biggest gainers year-to-date (through Feb. 4) are:
Health care equipment +9.1%
Biotechnology +7.1%
Pharmaceuticals +6.4%
To simplify matters, I'll pick one pullback candidate from each industry with a minimum market cap of $1 billion and average daily volume of at least 500,000 shares.

Health care equipment
Tom Aspray is a senior editor with MoneyShow.com and also a frequent contributor to Forbes. In a Jan. 22 article in Forbes he explained the concept of the Starc band, which stands for "Stoller Average Range Channel" and tells investors when it's a high-risk or low-risk time to buy or sell. When a stock nears the Starc+ price, it's a low-risk time to sell and a high-risk time to buy. Simply put, it tells you if a stock is overbought or oversold.
The article itself listed the 15 most overbought stocks in the S&P 500. Among the group was Boston Scientific (BSX), the Massachusetts manufacturer of pacemakers, stents and other medical equipment. Its stock closed Jan. 22 at $6.70, two cents above its Starc+ price, indicating it was a high-risk time to buy. Since then, the stock has gained an additional 75 cents through Feb. 4 and is up 30% year-to-date.
When you combine the technical analysis above with the fact BSX is in the middle of a turnaround that could take several more quarters to show any traction, it's definitely reason to second-guess a purchase at these levels. Most important, with its two largest segments (pacemakers and stents) experiencing double-digit and near-double-digit declines in revenue in fiscal 2012, it's very likely to pull back at least 10%, possibly more.

Biotechnology
Celgene (CELG) topped Aspray's list as the most overbought stock on the S&P 500. Since then it's basically flatlined but is up 25.6% year-to-date through Feb. 4. Anyone who's owned this stock over the past decade-and-a-half has gotten seriously rich. Since 2003, Celegene had only one year of negative returns, and that was in 2007 when it lost 19.7% while the S&P 500 gained.
If you invested $10,000 in Celgene at the end of 1997, today it's worth $1.4 million -- that's a lot of growth. As of Feb. 4, it sits less than 3% off its 52-week high, five-year high and all-time high. You can't do better than that.
Celgene's growth is fueled by a trio of cancer drugs: Revlimid, Vidaza and to a lesser extent Abraxane. The three products generated a combined $1.3 billion, or 91% of fourth-quarter revenue.
As someone who's father is dealing with cancer for the second time, I'm incredibly sympathetic to this kind of business. However, with revenues growing at just 15% a year (we're talking about biotech, after all) and operating margins seemingly tapped out at 33%, I have to wonder how much more appreciation Celegene has in the tank in 2013.
If the year were to end today, it would finish with its best annual return since 2006, when its revenues increased by 67%. Celgene still might finish above 20% for the year but not before reversion to the mean takes a bite out of its stock price.

Pharmaceuticals
Based in Denmark, Novo Nordisk (NVO) announced strong fourth-quarter earnings Jan. 31. Highlighting the quarter's results was a 23% increase in net income and a 16% rise in revenue. The company said its operating margin going forward will be an eye-popping 40%, with operating profits growing by 10% in 2013.
Novo Nordisk is known primarily for its diabetes products, and it holds a 49% global market share in the insulin market. There's no denying it's one of the strongest pharmaceutical companies in the world.
However, stock prices follow earnings per share growth in the long term. Thus, its stock appears ready for an adjustment. Over the past decade, Novo Nordisk's earnings per share grew at a compound annual growth rate of 12.7%. While very satisfactory, its share price grew by 31.5% in the same period, more than twice as fast as earnings. Eventually, there has to be some sort of reversion to the mean.
In 2013, NVO is up 16.4% through Feb. 4. That's better than all the major drug companies. When you consider that Novo Nordisk had but one losing year in the past decade and is out of the gate fast in 2013, you have to think it's highly likely the stock is ready to take a breather.
Will that amount to a losing year in 2013? I doubt it. But that doesn't mean it can't drop by 10% to 15% over the next few months.
As of this writing, Will Ashworth didn't own any securities mentioned here.
More from InvestorPlace
DATA PROVIDERS
Copyright © 2014 Microsoft. All rights reserved.
Fundamental company data and historical chart data provided by Morningstar Inc. Real-time index quotes and delayed quotes supplied by Morningstar Inc. Quotes delayed by up to 15 minutes, except where indicated otherwise. Fund summary, fund performance and dividend data provided by Morningstar Inc. Analyst recommendations provided by Zacks Investment Research. StockScouter data provided by Verus Analytics. IPO data provided by Hoover's Inc. Index membership data provided by Morningstar Inc.
ABOUT
Top Stocks provides analysis about the most noteworthy stocks in the market each day, combining some of the best content from around the MSN Money site and the rest of the Web.
Contributors include professional investors and journalists affiliated with MSN Money.
Follow us on Twitter @topstocksmsn.