Why Cummins is a tough call
The stock has been a superb performer. But the risk is rising and will be relatively high in the first half of 2013. What to do?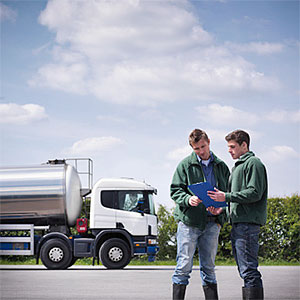 Wall Street analysts have decided that
Cummins
(
CMI
) is low-balling them on 2013 guidance.
And who can blame them really? On Feb. 6, Cummins announced fourth-quarter earnings of $2 a share, a full 25 cents above Wall Street projections. Revenue did fall 12.8% from the fourth quarter of 2011. But the company has shown an amazing ability to conjure earnings growth out of tepid or indeed falling revenue on cost cutting and efficiency improvements.
So when Cummins followed up its big positive surprise with guidance calling for revenue to be flat to down for the full 2013 year, Wall Street basically said, "Oh, it's just Cummins being conservative again." The post-earnings report from UBS was typical. The investment bank raised its target to $135 from $110 on the strength of Cummins' long-term growth story and exposure to growth in sales of new truck and farm equipment engines as the world imposes stricter global emissions standards. 
It's not that UBS doesn't see the decline in first half sales and earnings growth that Cummins told Wall Street to expect, it's just that the investment bank was willing to look past it.
Listening to Cummins' conference call, though, it's very clear that the company does indeed expect the first half of the 2013 to be as challenging as the second half of 2012. "After a strong start to the year, demand declined across most geographies and end markets in the second half of 2012 as the global economy slowed," the company said. 
And, while the company expects a recovery in the global economy in the second half of 2013, it highlighted the uncertainty of the timing and pace of the improvement. In its admirably under-stated way, Cummins tried to tell Wall Street that while it was pleased that it managed to improve gross margins in the fourth quarter and to deliver record gross margins for the year despite weak demand, the company can't promise that it will continue to be able to pull rabbits out of its hat. In the fourth quarter, strong demand for bus and light-duty truck engines in North America was offset by weak sales in Brazil, by weak sales in the North American heavy-duty truck market, and by weakness in global construction and North American oil and gas and mining markets.
Which sets up a quandary for me. Cummins is one of the longest picks in my Jubak's Picks 
portfolio
, dating back to May 5, 2010. And it's done very well by me in that time with a gain of almost 71% as of the close on Feb. 8.
But if I take the company's guidance and the tone of its remarks seriously, then I have to say that the risk in the stock is rising and will be relatively high in the first half of 2013. I think you can even see that in the reports of optimistic Wall Street analysts. For example, UBS did raise its 12-month target to $135 but that would be only a 13% gain from the $119.47 closing price on Feb. 8.
At $119.47 at the Feb. 8 close, the stock is within spitting distance of my July 2013 target of $120 a share. And given the company's take on the first half of 2013, I can't see a way to increase my target price to a level that compensates me for the risk I see in the stock in the uncertain economy of 2013. 
The stock doesn't seem terribly expensive at a price to earnings ratio of 13.6 times projected 2013 earnings until you realize that Wall Street is forecasting almost no growth for Cummins -- just 3.1% earnings growth -- in 2013. Even if I could jump in with the optimists that calculate a 12-month target price of $135, I still don't find myself salivating at the prospects of a 13% 12-month gain.
I certainly understand if you don't want to sell these shares -- Cummins is a superbly run company with technology that is ahead of its competitors and that makes the investments in research and development to keep that lead. But I'd either like to see less risk in the stock -- the greater certainty of improved conditions in the second half of 2013 that would come from being in the second half of 2013 -- or more upside to the optimistic target of $135. A 25% potential gain to that price would require a current price of $108 share rather than $119.47.
I'm selling these shares out of Jubak's Picks with the idea of picking them up later in the year or at a lower price of $108 or less.

At the time of this writing, Jim Jubak didn't own shares of any companies mentioned in this post in personal portfolios. The mutual fund he manages, Jubak Global Equity Fund (JUBAX), may or may not own positions in any stock mentioned.
 The fund did not own shares of any stock mentioned in this post as of the end of September. 
For a full list of the stocks in the fund as of the end of the most recent quarter, 
see the fund's portfolio here
. 
TV viewers in some Montana counties were warned of zombies
"Dead bodies are rising from their graves," warned KRTV's emergency alert system to viewers in some Montana counties on Monday, according to , and other news outlets.
The Montana Television Network said hackers broke into the emergency alert system for the Great Falls affiliate KRTV and its CW station. ****rt was issued that claimed the bodies were "attacking the living." The alert warned viewers not to "approach or apprehend these bodies as they are extremely dangerous."
IF you are going to think analytical data about dead stocks is real... I just thought you'd like to join the folks in Montana who are barricaded in their homes awaiting grandma's return. Reports say the system was "hacked" into. Pretty much sums up stock reporting too. Close the banks, end the Fed and get rid of Wall Street... before zombies take them down too.
More interesting... stock futures point UP this morning because deadbeats want to break a record. Both President Obama and Marco Rubio spoke last night. Unless you were contributing more alcohol to your shrinking brain condition-- you heard something LOUD and CLEAR... creating a strong Middle Class means taking apart organized financial control and manipulation. BOTH individuals clearly want us to create jobs. Jobs come by lopping the heads off bloated wealth and funding expansion by breaking us out of corporate platform manipulation. Job blockading is obvious. CEO pay has never been higher. A big business earns through financial gambling not market presense. Retail is dead and reconciliation of commercial credit will surely land a lot of dumb alumni in GITMO forever. Rubio wasn't accomplishing his Party of NO mission by fingering the President for most of our woes. Sorry, but what he said bent that finger back at Congress and the lack of cooperation. We don't need or want ANY uncooperative morons in government now. That leaves just one option (because the other is war)- to cooperate and make progress. Time to eliminate the idea that seniors can earn more in retirement than they did during working years. Lots of talk about kids. Kids thrive when families thrive. Families thrive when at least one parent is making a family sustaining wage and another is at least running the household. There has never been a time when wealthy dominance has been a good thing. Never. Feel free to check your history books. America was built and meant for a STRONG Middle Class. If we TRULY got the message last night, we will liquidate the financial sector and weaken it as to harness it, not continue to allow crackheads to own us. Currency is a tool. Hoarding it is a fool's premise. Starving your neighbor just so you can play mogul is a severe mental disorder.  
Are you sure you want to delete this comment?
DATA PROVIDERS
Copyright © 2014 Microsoft. All rights reserved.
Fundamental company data and historical chart data provided by Morningstar Inc. Real-time index quotes and delayed quotes supplied by Morningstar Inc. Quotes delayed by up to 15 minutes, except where indicated otherwise. Fund summary, fund performance and dividend data provided by Morningstar Inc. Analyst recommendations provided by Zacks Investment Research. StockScouter data provided by Verus Analytics. IPO data provided by Hoover's Inc. Index membership data provided by Morningstar Inc.
ABOUT
Top Stocks provides analysis about the most noteworthy stocks in the market each day, combining some of the best content from around the MSN Money site and the rest of the Web.
Contributors include professional investors and journalists affiliated with MSN Money.
Follow us on Twitter @topstocksmsn.