Apple's new reality: Stock tied to product cycles
Any disappointment in the company's quarterly earnings report next week will mark the start of a buying opportunity.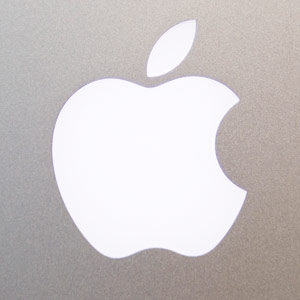 Apple (AAPL) doesn't report earnings until April 23 -- which has put Wall Street analysts and investors deep into the "reading the tea leaves" mode.
Wednesday's tea leaves come from Cirrus Logic (CRUS), a supplier of audiochips for the iPhone and iPad. On Tuesday, Cirrus Logic reported it would take an inventory reserve charge of $23.3 million in its fiscal fourth quarter, which ended in March. The bulk of that -- $20.7 million -- comes from a single, unnamed, high-volume customer.
Since Apple accounts for 90% of revenue at Cirrus, everyone on Wall Street assumes the customer in question is Apple. It looks like Apple switched to a newer product from Cirrus during the quarter, and that Cirrus got stuck with extra inventory.
But what's it all mean? All the interpretations I've seen  as of Thursday are negative.
For example, some analysts have argued that Cirrus got stuck with extra inventory of the older chip after the switch, because sales of iPhones and iPads had fallen below projections.
Another set of comments argue that the timing of this announcement from Cirrus Logic suggests Apple's next refresh of its iPad product line is behind schedule. In 2012 Apple refreshed the iPad in March. [Editor's Note: The company broke tradition last year and refreshed the iPad a second time in November. Many analysts have proposed that the company has simply shifted its product cycle to the end-year holiday season, which of course doesn't help earnings this quarter.]

And I should probably add a tea leaf or two from China, where a relatively low-visibility story in the People's Daily criticized Apple for selling pornographic applications among the applications for the iPhone. As far as I can determine the charge isn't true, but it is a haunting echo of the charges leveled at Google (GOOG) when it was driven out of the Chinese market.
The upshot is that Apple, which closed Tuesday at $426.24, closed Wednesday at $402.80, down another 5.5%, as the shares broke below important technical support and challenging the psychologically important $400 level, and then broke through that level to $390.89 Thursday, as of 3:30 p.m. New York time.
The consensus on Wall Street is that Apple will report a disappointing quarter on April 23. Credit Suisse, for example, forecasts Apple revenue will fall by 21% from the December quarter and climb just 10% year over year. Margins are expected to tumble and iPhone sales will be weak, since it doesn't look like Apple will refresh its phone lineup until the middle of the year.
Frankly that seems to be about right, as far as it goes. Apple and Samsung (SSNLF) are engaged in a game of leapfrog -- with the company with the latest product release temporarily jumping ahead. Samsung's Galaxy S4 is scheduled to go on sale next week, and that will cut into Apple sales at the high end of the smartphone market.
For me, disappointment over Apple's April 23 earnings will mark the start of a buying opportunity in what has become a stock tied to product cycles. The April results will mark the likely bottom of that cycle, and I'd be happy to get the next refresh of the iPad and iPhone at current share prices.
I'd just note that right now Apple trades at the same multiple as Dell (DELL). Apple's forward price-to-earnings ratio is 9.18 (for the fiscal year that ends in September 2013) and Dell's is 9.05 for the year that ends in January 2014. The PEG ratios (price-to-earnings-t​o-earnings growth) are a bit different for the two stocks, however, with Apple selling at a price-to-earnings ratio that's just 47% of its growth rate and Dell selling at 1.09 times its growth rate.

At the time of this writing, Jim Jubak didn't own shares of any companies mentioned in this post in personal portfolios. When in 2010 he started the mutual fund he manages, Jubak Global Equity Fund (JUBAX), he liquidated all his individual stock holdings and put the money into the fund. The fund may or may not own positions in any stock mentioned. 
The fund did own positions in Apple as of the end of December. 
For a full list of the stocks in the fund as of the end of the most recent quarter, see the fund's portfolio here. 

Why won't they at least return more of their cash to their decimated shareholders?  Here are some possible answers.  Take your pick.
a. Pay it to Tim Cook as a golden parachute after he runs the company into the ground.
b. When the stock gets cheap enough, Tim Cook plans to use the money to help take Apple private.
c. They plan to buy their own country.
Is it really necessary to have more articles about this Albatross? Apple will steadily decline until out of business in a year or two. What percentage of the whole population uses technology for more than an old wall phone, typewriter, arcade and substitute for face-to-face conversation? It took industries that once employed millions and gave us various shapes and sizes of foreign-made imported devices with rare Earth minerals inside of them. If you actually wrote out the Strength Weaknesses Opportunities and Threats for modern technology companies... you'd laugh ironically, sell your stock in these flaky shaky intangible scams and smack yourself. On an annual basis... you replaced gross costs of maybe a couple hundred bucks with thousands. Your land line billing statement equals a week of cellular and data plan. You won't look up a nano-second before slamming into on-coming traffic with a wall phone. You won't shack-up with an immature ADHD dweeb who can text but not talk to you. You will spend a collective buck on paper pen envelope and stamp sharing a month's worth of family news in a letter you hand-wrote Tuesday, instead of zillions in lost productivity and attention to critical aspects of your life on Facebook everyday, and it won't be shared with strangers, sold to data warehouses, used to indict or judge you or impede your ability to land a job. You OWN tech stocks because you think they are the future but you curse everybody for your lack of life... except yourself. You are investing in our (and your) demise, not the future. It's a machine. We build those. You are human. We value our lives. Machines hurting people are not good for anyone. Let's mow our own grass with a machine and stop letting them impede our ability to thrive. There is no "app" for humanity but there should be.
Are you sure you want to delete this comment?
DATA PROVIDERS
Copyright © 2014 Microsoft. All rights reserved.
Fundamental company data and historical chart data provided by Morningstar Inc. Real-time index quotes and delayed quotes supplied by Morningstar Inc. Quotes delayed by up to 15 minutes, except where indicated otherwise. Fund summary, fund performance and dividend data provided by Morningstar Inc. Analyst recommendations provided by Zacks Investment Research. StockScouter data provided by Verus Analytics. IPO data provided by Hoover's Inc. Index membership data provided by Morningstar Inc.
ABOUT
Top Stocks provides analysis about the most noteworthy stocks in the market each day, combining some of the best content from around the MSN Money site and the rest of the Web.
Contributors include professional investors and journalists affiliated with MSN Money.
Follow us on Twitter @topstocksmsn.