Apple could decline 70% in the coming years
Despite being the world's most valuable company, some analysts believe the stock stands to lose much of its value in the next few years.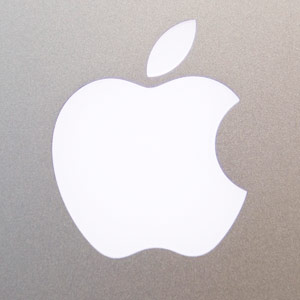 By Louis Bedigian
Apple (AAPL) is in the midst of a multi-year decline that will shave 50% to 70% off its peak value of more than $700 -- that's according to Paul Schatz, President and Chief Investment Officer of Heritage Capital, who spoke on Breakout Tuesday morning.

Schatz made the original call in a late April, early May interview. "It wasn't really about the nuts and bolts of Apple, per se," Schatz explained, "it was about every bull market [having] a story stock. You can go back -- I've gone back 100 years -- every single bull market has a story stock. When the bull market ends, the story stocks are taken out and shot."
In 2007, the big story stock was Google (GOOG). "We all saw where Google declined to in '08 and '09," Schatz told Benzinga. "In 2000, it was AOL (AOL) and Yahoo (YHOO), and you saw what happened with those. You can go back to GE (GE), which was a story stock, GM (GM), RCA, Navistar (NAV)."
Sometimes there is more than one story stock. "The common thread is [that] the story stock becomes somewhat ingrained in our investing fiber, as Apple certainly has -- it can do no wrong," said Schatz. "Everyone is talking about how cheap it is based on the [price to earnings ratio]. And my cautionary words are, 'So were the housing stocks in 2007.' They were all single-digit [price to earnings ratio]s and the banks weren't far behind. So was GE."
"What we never anticipate is that when companies mature they go from growth companies to value companies, and that is what I imagine Apple becomes. Apple loses its growth allure. It's already paying a dividend. I expect its dividend to go up, up, up over the years. It's going to become more like a Microsoft (MSFT) and an Intel (INTC) rather than a high-growth company." (Microsoft owns and publishes Top Stocks, an MSN Money site.)

What about Google's rebound?
"Google, during the bear market, went from -- I'm going to round from memory -- roughly $750 to $250," Schatz explained. "That's a pretty big decline. You're talking two-thirds of the stock going down in 18 months."
Regardless, Schatz said, there is nothing to stop a declining story stock from rebounding. "But we haven't even gotten to the stage where Apple has been taken apart yet," he said. "Apple, from the bear market, went from $92 all the way to $700. So when this bull market ends, I think Apple will have the same fate as we saw with Google."
Schatz added that Chevron (CVX) and Exxon (XOM) were once similar to Apple and Google.
"And those companies are great long-term success stories," he said. "But they went from ascending at a 60-degree angle to ascending at a 25-degree angle. They become much different after they lose that story stock status."
No matter what happens, Schatz told Benzinga that he thinks Apple is a great company. "But just because it's a great company doesn't mean that it won't go down in price," he said. "If $700 was the peak, maybe it gives back half to two-thirds of the rally it made from $90 to $700. That would put it between $300 and $400."
More from Benzinga
DATA PROVIDERS
Copyright © 2014 Microsoft. All rights reserved.
Fundamental company data and historical chart data provided by Morningstar Inc. Real-time index quotes and delayed quotes supplied by Morningstar Inc. Quotes delayed by up to 15 minutes, except where indicated otherwise. Fund summary, fund performance and dividend data provided by Morningstar Inc. Analyst recommendations provided by Zacks Investment Research. StockScouter data provided by Verus Analytics. IPO data provided by Hoover's Inc. Index membership data provided by Morningstar Inc.
ABOUT
Top Stocks provides analysis about the most noteworthy stocks in the market each day, combining some of the best content from around the MSN Money site and the rest of the Web.
Contributors include professional investors and journalists affiliated with MSN Money.
Follow us on Twitter @topstocksmsn.