What's behind Apple's volatility
None of it has anything to do with fundamentals. If you liked or hated those fundamentals before, you should still like or hate them.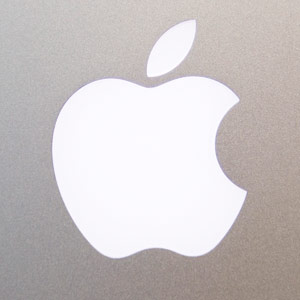 Has
Apple
(
AAPL
) driven you crazy yet?
On Sept. 19 the stock closed at $702.10.
By Nov. 15 it had plunged to $525.62.
By Dec. 3 it had rallied to $586.19.
Then it proceeded to drop again to $529.82 on Dec. 10.
Tuesday the shares closed up 2.18%, or $11.57 a share, to $541.39.
What's going on? What's driving this volatility?
I don't think it's news flow. Tuesday the big piece of news is negative -- in the short-run anyway. A Bloomberg story concludes that Wall Street analysts believe that Apple will not join the parade of companies offering a special dividend in 2012 to beat a potential increase in tax rates in 2013.
The volatility is tax related, though.
First, the market saw a wave of selling as investors with profits in Apple took those profits in order to lock in low 2012 tax rates on capital gains. If you'd bought Apple at $560 and were looking at Apple at $680, selling to lock in 2012 tax rates was a pretty attractive proposition.
Especially since if the stock fell, you could re-buy at any time --since the 30-day Securities &
Exchange Commission wash rule doesn't apply to sales that show a gain.
And I think that's what people did -- buy -- when the stock tumbled to $525 in mid-November.
But another group of investors/traders were looking at their positions in Apple and seeing not gains that needed to be protected from higher taxes in 2013, but losses that needed to be realized in 2012. If you had bought your Apple shares near $700, at $586 a share, let alone $540 or $525, you weren't looking at a profit but a loss. So in early December I think we've seen another wave of selling that represents traders taking end-of-the-year tax losses in the stock. (This time around the SEC rules on a wash sale do apply and investors who sell to realize a loss can't buy the shares back for 30 days and still claim the loss on their taxes.)
You'll note that none of this has anything to do with fundamentals at Apple. If you liked/hated those fundamentals before, you should still like/hate them.
All this volatility accomplishes, I think, is to give investors/traders who want to buy a lot of
opportunity to buy low and to give investors/traders who want to sell a lot of opportunity to sell
high.
Anyone swing trading Apple, as I am, gets lots of opportunities at both ends of the swing. In the long-term I still consider Apple a buy but that won't prevent me from trying to make some short-term profits on a trade or two. Apple is a member of my Jubak's Picks portfolio .

At the time of this writing, Jim Jubak didn't own shares of any companies mentioned in this post in personal portfolios. The mutual fund he manages, Jubak Global Equity Fund (JUBAX), may or may not own positions in any stock mentioned. The fund did own shares of Apple as of the end of September. For a full list of the stocks in the fund as of the end of the most recent quarter, 
see the fund's portfolio here
. 
ABOUT
Top Stocks provides analysis about the most noteworthy stocks in the market each day, combining some of the best content from around the MSN Money site and the rest of the Web.
Contributors include professional investors and journalists affiliated with MSN Money.
Follow us on Twitter @topstocksmsn.