What's behind Apple's volatility
None of it has anything to do with fundamentals. If you liked or hated those fundamentals before, you should still like or hate them.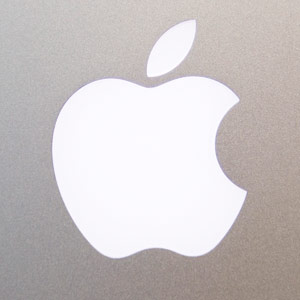 Has
Apple
(
AAPL
) driven you crazy yet?
On Sept. 19 the stock closed at $702.10.
By Nov. 15 it had plunged to $525.62.
By Dec. 3 it had rallied to $586.19.
Then it proceeded to drop again to $529.82 on Dec. 10.
Tuesday the shares closed up 2.18%, or $11.57 a share, to $541.39.
What's going on? What's driving this volatility?
I don't think it's news flow. Tuesday the big piece of news is negative -- in the short-run anyway. A Bloomberg story concludes that Wall Street analysts believe that Apple will not join the parade of companies offering a special dividend in 2012 to beat a potential increase in tax rates in 2013.
The volatility is tax related, though.
First, the market saw a wave of selling as investors with profits in Apple took those profits in order to lock in low 2012 tax rates on capital gains. If you'd bought Apple at $560 and were looking at Apple at $680, selling to lock in 2012 tax rates was a pretty attractive proposition.
Especially since if the stock fell, you could re-buy at any time --since the 30-day Securities &
Exchange Commission wash rule doesn't apply to sales that show a gain.
And I think that's what people did -- buy -- when the stock tumbled to $525 in mid-November.
But another group of investors/traders were looking at their positions in Apple and seeing not gains that needed to be protected from higher taxes in 2013, but losses that needed to be realized in 2012. If you had bought your Apple shares near $700, at $586 a share, let alone $540 or $525, you weren't looking at a profit but a loss. So in early December I think we've seen another wave of selling that represents traders taking end-of-the-year tax losses in the stock. (This time around the SEC rules on a wash sale do apply and investors who sell to realize a loss can't buy the shares back for 30 days and still claim the loss on their taxes.)
You'll note that none of this has anything to do with fundamentals at Apple. If you liked/hated those fundamentals before, you should still like/hate them.
All this volatility accomplishes, I think, is to give investors/traders who want to buy a lot of
opportunity to buy low and to give investors/traders who want to sell a lot of opportunity to sell
high.
Anyone swing trading Apple, as I am, gets lots of opportunities at both ends of the swing. In the long-term I still consider Apple a buy but that won't prevent me from trying to make some short-term profits on a trade or two. Apple is a member of my Jubak's Picks portfolio .

At the time of this writing, Jim Jubak didn't own shares of any companies mentioned in this post in personal portfolios. The mutual fund he manages, Jubak Global Equity Fund (JUBAX), may or may not own positions in any stock mentioned. The fund did own shares of Apple as of the end of September. For a full list of the stocks in the fund as of the end of the most recent quarter, 
see the fund's portfolio here
. 

Well done and I am doing the same.  Not that hard to figure out.  I think between now and May there are some nice gains to be made being a "long" In Apple.  China alone will encourage earnings and sales in the short term and the long term bodes well for Apple TV.  I can imagine a touch screen remote for a large monitor/TV that has split screens to enable multi-tasking of the TV, music videos, e-mail and games on a singel monitor/TV.  Building on the entire Apple ensamble of tech offerings that drive our lives.  I do not know but I can imagine.         

yaaaaaah,
Slave Labor.  So tiring.  Pull your ... welll .... take anecon 101 class.
You blame Apple for slave labor?  If YOU, yes I am talking to you, by your blaher talk if you buy one thing made in China (ie made with your slave labor) then it is YOU WHO ARE ABUSING MANKIND!!!!  YOU are the slave owner!  If you think China has slave labor and you benefit from it by buying things made their, then YOU need to look in the mirror before you rail against Apple or anyone else!
All this Buy American Crap.  The real hypocrites here are those screaming about "Buy American" and outsourcing.  If these hypocrites were to go to the store to buy a broom, one on teh shelf for $10 the other for $5, 100% of the hypocrites would buy the $5 broom EVEN THOUGHT THE $10 broom were MADE IN AMERICA.  Who is John Galt?
An American company has two choices go for teh economics or go out of business.  Just the facts.  People will not pay American wages for American products.  THEY will not no matter how much they scream Buy American. 

How about slave labor- most Apple users are hypocrites who would ignore the dreadful conditions of Chinese factory workers so long as they could continue to blab away and text on their toys.  However, the very  features that get these drones addicted force them to read the truth about Big Brother and his company. 
Those with a more unattached view of the company see that they really don't have a product- they are selling gimmicks, and gimmicks have a very short life span in the marketplace.  They must be constantly replaced with even more shiny gimmicks to keep the  drones coming back.  After Big Brother died, there was a vacuum in the development of these gimmicks, and when the flow stops, the stock drops.
Are you sure you want to delete this comment?
DATA PROVIDERS
Copyright © 2014 Microsoft. All rights reserved.
Fundamental company data and historical chart data provided by Morningstar Inc. Real-time index quotes and delayed quotes supplied by Morningstar Inc. Quotes delayed by up to 15 minutes, except where indicated otherwise. Fund summary, fund performance and dividend data provided by Morningstar Inc. Analyst recommendations provided by Zacks Investment Research. StockScouter data provided by Verus Analytics. IPO data provided by Hoover's Inc. Index membership data provided by Morningstar Inc.
ABOUT
Top Stocks provides analysis about the most noteworthy stocks in the market each day, combining some of the best content from around the MSN Money site and the rest of the Web.
Contributors include professional investors and journalists affiliated with MSN Money.
Follow us on Twitter @topstocksmsn.