Shrinking HP equals hot stock
Here's why Wall Street got excited about the computer maker's results and its future prospects.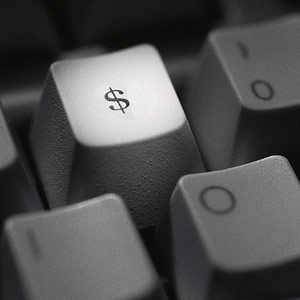 By George Anders
Hewlett-Packard (HPQ) did something that practically defies the laws of physics: It reported a 10% revenue decline for its fiscal second quarter ended April 30, along with correspondingly soft earnings -- yet saw its stock rocket ahead 17%, to $24.86. The quick explanation was that relieved investors had braced for even worse results. But there's more to the story.
The biggest driver of HP's stock price lately has been -- and will continue to be -- investors' gut sense of whether the giant tech company can steer its way toward a successful turnaround or not. If everyone agrees that HP is on the mend, the company's quarter by quarter results this year aren't nearly as important as investors' growing confidence that the computing and printing company will be doing much better in 2016 and beyond. But if there's any chance that HP's troubles might be unfixable, then everything that investors need to know is summed up in one word: "sell."
So what changed with the latest earnings announcement? During an hour-long conference call in which Wall Street analysts matched wits with HP's chief executive officer, Meg Whitman, and the company's chief financial officer, Cathie Lesjak, it was clear that three factors dominated the discussion -- and accounted for a new outbreak of optimism. They are as follows:
1. Financial discipline. HP took on a lot of debt in 2011 to buy British software company Autonomy, which turned out to be a disastrous use of funds. Investors don't like any debt overhang when a company's future is cloudy, and neither does HP. Lesjak soothed anxieties, reporting that HP in the latest quarter had shrunk debt by $1.8 billion and was expecting to bring that total near zero by the Oct. 31 end of the current fiscal year.
Lesjak also reported a 44% increase in HP's cash flow for the quarter, to $3.6 billion. A lot of that boost comes from speeding HP's bill collection and slowing its bill payment, which isn't quite as exciting as earning more money from operations. But investors aren't in a quibbling mood. They wanted rock-solid assurances that HP has the money till under control, and they heard what they wanted.
2. Soft landings for shrinking businesses. HP's overall revenue shrunk 10% in the quarter, but some segments did much worse. Notebook computer sales were down 24% versus the prior year. Business-critical computers (chiefly Unix and Nonstop machines) posted a 37% sales drop. Some older lines of storage gear had big drops, too.
"We have to do a better job of transitioning from products that powered the past to ones that will power the future," Whitman told the analysts. But she also pointed out that HP managed to get through the latest quarter with only a 31% drop in net income, to 55 cents a share. Wall Street analysts had been braced for a steeper drop, to about 40 cents a share. And Dell (DELL), which competes against HP in most computing categories, recently posted a 79% drop in its quarterly earnings.
HP's message: it was able to stay modestly profitable in areas such as personal systems (desktop, notebook and mobile computing devices) even as revenue shrank. Costs stayed under control and the company didn't chase unprofitable sales. Meanwhile, enterprise services, which stumbled last year and appeared headed for just 0% to 3% operating margins this year, turned in a slightly better than expected 2.6% margin in the latest quarter. All that was soothing news for investors.
3. Growth prospects starting to kick in. Whitman ticked off a list of hot-selling new products that, she hopes, will pick up the revenue baton from older wares that aren't so popular anymore. Among those favorites, 3PAR storage devices and the OfficeJet Pro X printer, where "demand outstripped supply, despite the fact that we ramped production 32%."
In an interview last month, Whitman spoke of HP's new products in some areas as "acorns," adding that she needs "oak trees." But given how beaten-down HP's stock has been, even early stirrings of growth were enough to cheer Wall Street this time.
More from Forbes
DATA PROVIDERS
Copyright © 2014 Microsoft. All rights reserved.
Fundamental company data and historical chart data provided by Morningstar Inc. Real-time index quotes and delayed quotes supplied by Morningstar Inc. Quotes delayed by up to 15 minutes, except where indicated otherwise. Fund summary, fund performance and dividend data provided by Morningstar Inc. Analyst recommendations provided by Zacks Investment Research. StockScouter data provided by Verus Analytics. IPO data provided by Hoover's Inc. Index membership data provided by Morningstar Inc.
ABOUT
Top Stocks provides analysis about the most noteworthy stocks in the market each day, combining some of the best content from around the MSN Money site and the rest of the Web.
Contributors include professional investors and journalists affiliated with MSN Money.
Follow us on Twitter @topstocksmsn.