5 reasons to bank on bank stocks
There's lots of trouble with big financials, but after sharp declines, this may be a buying opportunity.
By
Jeff Reeves
, Editor, InvestorPlace.com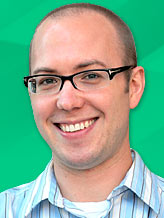 Warren Buffett famously has said, "Be fearful when others are greedy and greedy when others are fearful." Easier said than done, right?

Well, the good news is that it's easy to find where others are fearful. Bank stocks are off sharply year to date, and many are approaching new lows. A battered mortgage market, threats from Moody's to downgrade debt at major financials and fears over new financial regulations are just a few reasons investors are shunning the sector.
But that fear could be a huge buying opportunity for aggressive investors willing to take some risk, with the potential of big long-term rewards when the dust settles.
So, if you are an investor who can stomach the short-term volatility, stop talking yourself out of banks for a minute and consider these five reasons bank stocks could be strong buys right now:
1. Bargain valuations
Bank stocks are cheap by almost every metric. Shares of major financials are at their lowest prices of 2011, with most 10% to 15% from a new 52-week low and trading near levels seen in summer 2009. Also, price-to-earnings ratios and price-to-book ratios are crazy low. Take a forward P/E of around 6.6 for Bank of America (BAC), compared with the current year P/E ratio for the S&P 500 of around 16.

2. Loan-loss reserves recede
Lots of folks point out that revenue for banks has been going nowhere and that most of the strides made on the earnings front has been from the release of so-called loan-loss reserves. Yes, that's not as healthy as growing revenue, but the drawing down of reserves is a very encouraging first step. If banks were standing pat, then you could assume things haven't improved. That's not the case.
3. Buffett is buying big-time
I started with a Buffett quote because, like many other investors, I place a lot of weight on what the Oracle of Omaha thinks. And he's buying banks. Consider that in Berkshire Hathaway's March 31 holdings report, Buffett's position in Wells Fargo grew yet again, to about 359 million shares from 342 million the previous quarter. And Berkshire owns 5.7 million shares of Wesco Financial Corp. (WSC) and is trying to acquire the rest of the company. That's in addition to huge stakes in American Express Co. (AXP) and Bank of New York Mellon Corp. (BK) and preferred shares in Goldman Sachs (GS).
4. Will regulation be that bad?
There are legitimate concerns that financial regulation will cut deeply into revenue. The new regulations are set to go into effect on July 21, but some lawmakers, including Sen. Jon Tester, a Democrat from Montana, have been working to delay at least some rules by 15 months. Even if a reprieve never comes, it's important to remember that banks aren't going to be surprised by new regulations and the sell-off in shares should tell you that the bad news has already been priced in to financial stocks. The only question is whether it's going to be worse for banks than Wall Street thinks -- and considering the deep declines, that would have to be very bad indeed.

5. Dividends are healing slowly
The Federal Reserve signed off on bigger dividend payments from the big financial stocks early in 2011, and now major banks are offering very respectable income potential. Take JPMorgan Chase (JPM), which hiked its dividend from a nickel to 25 cents each quarter. That's a yield of about 2.4% at current valuations. You can bet that banks are eager for another round of dividend increases, too, not just to entice income-oriented investors but also to prove that their new payouts are secure and growing. 
As of this writing, Jeff Reeves was long Bank of America. Follow him on Twitter via @JeffReevesIP and become a fan of InvestorPlace on Facebook.
People of good will should not invest in banking. Our 8 biggest banks have 8 trillion in assets and still get billions in 0% loans to play the market. Insane! Unless you are a big banker or a wall street billionaire. This socialism for the big rich is driving us to depression and chaos. Then there will be no winners. We need to eliminate the federal reserve and set up a banking system that serves the people instead of robbing them.
   Banks, Wall street and big corporations run America and they are destroying our country. Banks and wall street produce nothing and take mountains. They love slave labor and they own our government. Until we regulate these pigs or completely change the system we will decline. They have done more damage than all terrorist combined. I hope we don't continue to support these morally and spiritually bankrupt pigs.
     We need to attack this evil system any way possible along with their supporters. Banking just spent almost 40 billion against a mild reform bill. If we allow this corrupt financial system to continue unchecked it will destroy us.
    A 1/2% charge on all derivative, stock and commodities trades would put us in surplus. But, our leader ship prefers to put all the burden on the struggling people. We will change or perish.
Are you sure you want to delete this comment?
DATA PROVIDERS
Copyright © 2014 Microsoft. All rights reserved.
Fundamental company data and historical chart data provided by Morningstar Inc. Real-time index quotes and delayed quotes supplied by Morningstar Inc. Quotes delayed by up to 15 minutes, except where indicated otherwise. Fund summary, fund performance and dividend data provided by Morningstar Inc. Analyst recommendations provided by Zacks Investment Research. StockScouter data provided by Verus Analytics. IPO data provided by Hoover's Inc. Index membership data provided by Morningstar Inc.
ABOUT
Top Stocks provides analysis about the most noteworthy stocks in the market each day, combining some of the best content from around the MSN Money site and the rest of the Web.
Contributors include professional investors and journalists affiliated with MSN Money.
Follow us on Twitter @topstocksmsn.