Netflix: A big empty promise?
Reed Hastings thinks he has something with his company. He might for now, but that doesn't mean the future is bright.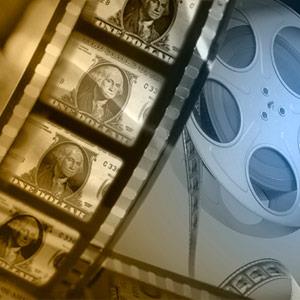 By Rocco Pendola
I don't think Reed Hastings thinks the company he's running, Netflix (NFLX), is anything but a tangible, real growth company. In fact, I consider Hastings a relatively well-intentioned guy who truly believes he holds the key to the future of -- for want of a less anachronistic term -- "television."
And, to a certain extent, he's got something with Netflix. Whether he actually conceived it or not, the whole DVD-by-mail thing was genius. He killed that, albeit prematurely, and gets 30 million or so subscribers to drop $8 a month for a limited slate of second-run (and beyond) TV shows and movies as well as a skimpy original programming schedule. Quite a racket.
And there's NFLX the stock. It's up 277% since I suggested investors prepare to buy it before it rises from the dead last summer (TheStreet). After seeing the stock past $100 and $200 (TheStreet), $300 a share by summer would not surprise me one bit (TheStreet).
That said, putting all your coins in NFLX might end up tantamount to loading your 401K with company stock like all those poor Enron employees did years ago. Enjoy the ride -- no doubt -- however do not get sucked into believing you have invested in a great company with a promising future. Without more bailouts, Netflix will be worth nothing because it never really had much of anything real or tangible outside of the red envelope.
In light of competing news stories from last week, let's consider the reality I will continue to hammer home, just as I did prior to 2011 NFLX implosion I predicted.
First, via Yahoo Finance, comes word that Netflix has signed another deal with Disney (DIS) that gives it access to kids' programming. This comes on the heels of what will go down as an anomaly and, quite possibly, a mistake by Disney to award Netflix "exclusive" first-run access to its movies come 2016 (TheStreet).
Second, via Bloomberg, Disney's ABC Network plans a TV Everywhere app that will give pay-TV subscribers access to ABC programming.
Let's quickly and clearly make sense of this as it pertains to Netflix.
TV Everywhere, while still fragmented, continues to evolve. Make no mistake, TV Everywhere is not a scattered assortment of apps because old guard media executives are stupid. It is what it is because they're incredibly smart. They just don't run around telling everybody how smart they are like the Netflix CEO does.
Because, like Hastings, old media leaders see the future, however -- and this is the key part -- unlike Netflix, they control it. In fact, they have almost sole control over the future of "television." The old guard represents the future of video entertainment consumption as much as it does the past. Also, unlike Netflix, the old guard enjoys the luxury of overseeing a slow evolution.
Given the affiliate fees they collect and multi-million dollar gravy train checks for mostly stale and some strategic content they cash from Netflix, Amazon.com (AMZN) and others, there's no need to rush. Why bust a model where you sell scraps to glorified third-party bootleggers such as Netflix while you control the most coveted programming (sports, popular originals, top cable series, etc.)? (TheStreet)
I know this. The old guard media knows this. Deep down, Reed Hastings even knows this.

That explains his final Hail Mary pass from Netflix: its simultaneously impressive and lame original programming push.
Time Warner (TWX) executives and employees, particularly the ones at HBO, must chuckle as Hastings dribbles out originals such as "Hemlock Grove" and "House of Cards." They represent a hope and a prayer of survival in a world where premium outlets such as HBO dominate original programming with hit after hit, year after year.
If the originals don't work beyond anybody's expectations (and, possibly, even if they do), Netflix is toast.
Disney must be seeing success with its first big TV Everywhere app -- the one that streams ESPN programming -- because it's about to go big by spreading ABC content across platforms alongside an aggressive advertising push. That's the future. One that doesn't involve Netflix. Because there's no reason it should or possibly can.
The old guard media doesn't have to buy Netflix. They already effectively own and control it. They allow Netflix to exist on their terms. As those terms evolve to include the old guard streaming more of the content it also owns and controls, it's game over not only for Netflix, but other disparate streamers. Without a novel approach, you're gone.
Because of its uniqueness, versatility and strong cash, revenue and profit position, Google (GOOG) might have the best chance at survival in partnership with and in competition against the old guard media.
For attendant thoughts on the beginning of YouTube's subscription push, as it relates to Netflix and the bigger picture, see my appearance from last week with Jake Tapper on CNN.
More from TheStreet.com
Are you sure you want to delete this comment?
DATA PROVIDERS
Copyright © 2014 Microsoft. All rights reserved.
Fundamental company data and historical chart data provided by Morningstar Inc. Real-time index quotes and delayed quotes supplied by Morningstar Inc. Quotes delayed by up to 15 minutes, except where indicated otherwise. Fund summary, fund performance and dividend data provided by Morningstar Inc. Analyst recommendations provided by Zacks Investment Research. StockScouter data provided by Verus Analytics. IPO data provided by Hoover's Inc. Index membership data provided by Morningstar Inc.
ABOUT
Top Stocks provides analysis about the most noteworthy stocks in the market each day, combining some of the best content from around the MSN Money site and the rest of the Web.
Contributors include professional investors and journalists affiliated with MSN Money.
Follow us on Twitter @topstocksmsn.