Armstrong's wallet $30M lighter after doping report
The athlete's tarnished name scares sponsors and further sullies cycling's image.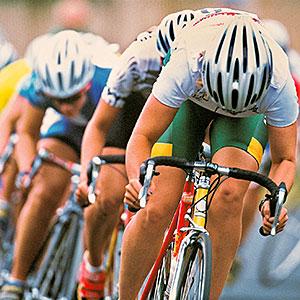 When we last checked in with Lance Armstrong, he had just stepped down from his chairman's post at the cancer-fighting charity he founded and was dropped from his Nike (NKE) sponsorship for "seemingly insurmountable" doping evidence against him.
Now he's lost considerably more, which is impressive for someone who's lost all of the above and all his cycling wins -- including seven Tour de France victories from 1999 to 2005 -- after a U.S. Anti-Doping Agency investigation that was released in full detail last week. 
Sports marketing agent Steve Rosner of 16W Marketing told AdAge that the loss of current sponsorship deals, future sponsorships and potential corporate speaking engagements could cost Armstrong a total of $30 million.
How tarnished is Armstrong? 
A poll of Ad Age readers found that 68% said his name is damaged beyond repair for brands. Armstrong's actions this week and the exodus of sponsors that followed only supported those polling numbers.
Armstrong stepped down as LiveStrong's chairman Wednesday to "spare the foundation any negative effects as a result of controversy surrounding my cycling career." The same day, Nike issued a press release saying the company "plans to continue support of the LiveStrong initiatives created to unite, inspire and empower people affected by cancer" but since "Lance Armstrong participated in doping and misled Nike for more than a decade, it is with great sadness that we have terminated our contract with him."
That wasn't exactly a surprise, especially with the wife of U.S. Tour de France winner and noted Armstrong detractor Greg LeMond alleging Armstrong's sponsor paid the former head of cycling world governing body to cover up a positive drug test. With the disgraced cyclist's defensive ads already haunting Nike, the company has gone so far as to take Armstrong's name off the fitness facility at its Beaverton, Ore., headquarters to distance itself from him.
After seeing Nike drop Armstrong after standing by embattled sports stars like Tiger Woods, Kobe Bryant and a post-prison Michael Vick, other Armstrong sponsors got equally nervous. Anheuser-Busch InBev (BUD), which was more than happy to sign Armstrong to a three-year contract to sponsor its low-calorie Michelob Ultra beers when he launched a Tour de France comeback bid in 2009, suddenly had second thoughts. 
"We have decided not to renew our relationship with Lance Armstrong when our current contract expires at the end of 2012," the company said in a statement.
Armstrong burned a number of other bridges built during that comeback bid as well. RadioShack jumped on as Armstrong's Tour de France team sponsor in July 2009 and had its brand and logo splashed all over his later efforts. The company now says it has "no further obligations" to Armstrong, but, continuing a familar, face-saving refrain heard several times this week, it will continue supporting his LiveStrong charity.
Bike helmet company Giro is now stuck with Armstrong-branded gear but is ending its sponsorship deal with Armstong while using remaining helmets to support LiveStrong. Trek cycles not only sponsored Armstrong during his comeback but sold Armstrong-branded bikes now tarred with some unwelcome notoriety.

"Trek is disappointed by the findings and conclusions in the USADA report regarding Lance Armstrong," a release from Trek stated Wednesday, just before an announcement that the company was severing its relationship with Armstrong.
Armstong's incriminating fingerprints weren't restricted to the biking world either. The 24-Hour Fitness gym chain announced plans to remove Armstrong's name from six of its co-branded fitness clubs, while the Honey Stinger energy food company Armstong owns a stake in is "in the process of removing Lance Armstrong's image and endorsement from our product packaging." Armstong's signature was scrubbed off the company's website by late Wednesday.

Even companies with seemingly no image to salvage don't want any part of Armstrong. FRS, which makes energy drinks sold primarily through low-budget black-and-white Internet ads featuring awkward pictures of Armstrong working out, announced Armstrong's resignation from the brand's board of directors Thursday. Even with Armstrong as one of its primary investors, the 5-Hour Energy Drink competitor feels uneasy about using him to market their products. 
So is anyone still sticking with Armstrong through this ordeal? Only Luxxotica's Oakley brand, which insists: "Our policy with our athletes is to support them until proven guilty by the highest governing body of sport or court of law. We are reviewing the extensive report from the USADA, as well as our relationship with Lance, and will await final decision-making by the International Cycling Union."

Just to remind Oakley of the stakes, the USADA had 26 witnesses testify against Armstrong, including 11 teammates. Dutch banking group Rabobank ended nearly three decades of cycling sponsorships and more than $15 million in annual support Friday because it is "no longer convinced that the international professional world of cycling can make this a clean and fair sport."
A ruling from cycling's world governing body is expected soon, but Oakley's vested interest in Armstrong may be tainting the company's view of its favored, fallen spokesman.
More from Top Stocks

ABOUT
Top Stocks provides analysis about the most noteworthy stocks in the market each day, combining some of the best content from around the MSN Money site and the rest of the Web.
Contributors include professional investors and journalists affiliated with MSN Money.
Follow us on Twitter @topstocksmsn.