Key takeaways from bank earnings so far
To appreciate what's ahead for JPMorgan, Wells Fargo, Citigroup and the industry, you must look for clues in balance sheets.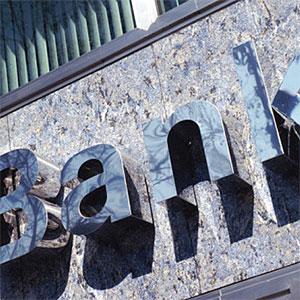 By Peter Atwater
I've often contended that to understand the financial services industry, one had to appreciate that earnings are the past and the balance sheet is the future.

The earnings reports from JPMorgan (JPM), Wells Fargo (WFC) and Citigroup (C) over the past several days reminded me of this. To appreciate what is ahead for the industry, it's not what these company's reported this quarter that matters but, rather, the clues that sit on their balance sheets.

Looking at Wells Fargo's quarter end balance sheet, two particular items stand out. First, the bank's decision to hold $9.8 billion of its conforming first mortgage portfolio (1-4 family) of loans rather than sell outright.

Well Fargo holds future earnings for times of need

Beyond the fact that these loans more than represented the total net loan growth for the bank for the quarter, these are not assets that banks typically hold on to given their duration and ease of sale in the secondary markets. Then again, it is very clear from Wells' release that net interest margin is under significant pressure. (On a linked quarter basis, net interest margin was down 25 basis points, a particularly large decline for a bank of Wells' size.)

Time will tell whether this carry trade of whole mortgages funded by near costless deposits works out, but it screams to me: "I need net interest margin and I need it now!"

The second element of Wells' balance sheet that garnered my attention was the almost $2.9 billion of unrealized securities gains sitting in Other Comprehensive Income. While ultimately capital-neutral, these are earnings "acorns" available should Wells Fargo need them in the future. With mortgage refinances booming in the third quarter, Wells Fargo clearly didn't need more non-interest revenue or earnings, but it will be interesting to see how the bank uses these acorns in future quarters should mortgage banking revenues decline.

Citigroup's write-downs may soon be counted as expenses

Regarding Citigroup, I was struck, albeit not surprised (as the figures had been well-preannounced) by the write-downs associated with the sale of Smith Barney to Morgan Stanley (MS).

While the analyst community yet again shrugged off the charges as "non-case/non-recurr​ing," I have to believe that pressure is mounting at the Financial Accounting Standards Board (FASB) regarding goodwill and whether or not companies should write off/amortize these intangible assets when they purchase businesses at a premium to book value.

From my perspective, the costless nature of acquisition accounting induced companies of all kinds, not just financial services firms, to acquire rather than organically build businesses. And not surprisingly, with stock prices soaring, firms took full advantage of this at the peak (2000-2007). Until we see a sustainable recovery, goodwill write-offs are an operating expense, and the more we see of them, the more I expect that we will see accounting policy professionals demand more conservative treatment (read: expensing) of intangibles.
JPMorgan's litigation costs are hardly a one-time item
And while on the topic of operating expenses, I feel compelled to share a thought on litigation costs. At this point, it is probably overkill to say it yet again, but never underestimate the inverse correlation of prosperity and scrutiny. And in a post-bubble environment, this scrutiny is compounded by fragmentation as prosecutors and claimants come at firms from all directions, seeking restitution.

Until we see a meaningful improvement in social mood, notwithstanding banking executive pleas to the contrary, litigation is a recurring ordinary operating expense. And with all due respect to the team at JPMorgan, it was very difficult to reconcile its earnings presentation suggesting that this quarter's litigation reserves ought to be netted against other "onetime gains" when the firm also provided this footnote in its supplement:
Included litigation expense of $0.8 billion, $0.3 billion, $2.7 billion, $0.6 billion and $1.3 billion for the three months ended September 30, 2012, June 30, 2012, March 31, 2012, December 31, 2011, and September 30, 2011, respectively, and $3.8 billion and $4.3 billion for the nine months ended September 30, 2012 and 2011, respectively.

If one is an event, two is a pattern, and three is a trend, then five quarters in a row is an ordinary operating expense. Sorry, but it is.

Earnings growth in 2013 could be a challenge
Finally, and back to bank balance sheets, what is clear from this quarter's delinquency and loss statistics is that the tailwind of loan loss reserve releases is now ending, and while low loan growth may mitigate the headwind of reserve builds in the next several quarters, the absence of reserve releases is likely to make 2013 earnings growth (versus 2012) a challenge, particularly with net interest margins now under considerable pressure.

The amount of other acorns the industry has stowed away, beyond unrealized securities gains, will be revealed as we move into 2013, but there is little that I saw in bank balance sheets this quarter to suggest that the road ahead is any easier than the one the industry has walked since 2009. And with returns on capital nothing to write home about, the pressure on the industry's largest firms to placate investors through corporate restructuring is almost certain to build.

More From Minyanville
DATA PROVIDERS
Copyright © 2014 Microsoft. All rights reserved.
Fundamental company data and historical chart data provided by Morningstar Inc. Real-time index quotes and delayed quotes supplied by Morningstar Inc. Quotes delayed by up to 15 minutes, except where indicated otherwise. Fund summary, fund performance and dividend data provided by Morningstar Inc. Analyst recommendations provided by Zacks Investment Research. StockScouter data provided by Verus Analytics. IPO data provided by Hoover's Inc. Index membership data provided by Morningstar Inc.
LATEST POSTS
Meet Alibaba's new billionaires
Despite its size, the IPO will create just two new members of the 10-figure club from its executive ranks. A few others could net hundreds of millions.
ABOUT
Top Stocks provides analysis about the most noteworthy stocks in the market each day, combining some of the best content from around the MSN Money site and the rest of the Web.
Contributors include professional investors and journalists affiliated with MSN Money.
Follow us on Twitter @topstocksmsn.