Time to join the crowd: Stock outlook dims
I hate being part of the consensus, but right now the view that the market will go flat before finding a bottom seems like the most realistic one.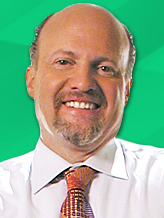 Sometimes you have to own the fact that it's right to be grim about what is happening. I have long held that we need employment growth to sustain this remarkable rally that began in March of 2009. We aren't getting it.
I have long held that the government had levers to raise employment: easy policies by the Fed and stimulus by Congress. Those are over or about to end.
I thought leadership by the president could help create jobs, as we have seen with other presidents, notably Bill Clinton. That's been a definitive failure.
Four-dollar gasoline, the break point for 2008's economy, hasn't helped. The difference, of course, is that we are awash in oil, even before the OPEC meeting.
But the government seems unsophisticated, not seeing that oil has become like stocks, a necessary portfolio allocation, with the big difference that it's a small market prone to easy manipulation. We know that now from the Commodity Futures Trading Commission's discovery that a couple of tiny hedge fund managers and a shipper were able to keep oil from coming to the market in 2008.
Given that the corner from these little folks worked, we can only draw the conclusion that a much larger group of manipulators took oil to $147 later that year.
Of course, there is a big and even more nefarious set of circumstances now. First, the world is pumping much more oil than it was in 2008, with the Saudis making up much more of the Libyan shortfall. So much, in fact, that it has taken oil off the market even as it wants prices lower.
Remember, the Saudis believe that it doesn't matter how much they pump, the futures aren't going to reflect the truth, because nonconsumers, using low-margin requirements, can easily take the oil off the market and store it.
The government's blissful unawareness, even as we close in on an election year, is pretty astonishing. We simply need margin requirements that can reflect a much higher percentage of capital needed to buy oil, something like 50% of the cost of the oil, which is far higher than now.
But so what? Which is a more important national interest: the fees of exchanges and the commissions of brokers, or the price at the pump for 310 million Americans?
Right now, the imperative of higher fees and commissions rules. I love free-market capitalism, but President Barack Obama is willing to interfere in just about everything financial except margin rates. That's totally counterintuitive. It would be logical that we stop subsidizing the burning of food to make fuel. The corn subsidies have jacked up the price of food tremendously. Corn is the staple of millions and the feed for beef and poultry.
The strange thing about this one is that Obama is going to get the Democratic nomination, so he has the ability to go against these subsidies. But again, there is no sign he will, because he regards ethanol as renewable, which he obviously measures as more important than the price of food. I have different priorities, but I am not the president.
If we can't get ethanol subsidies removed, despite the obvious problem of a $4-a-gallon gasoline price that ethanol credits haven't helped to bring down, at least try to bring oil prices down by making natural gas a commercially viable fuel through a truck-engine subsidy. That would help cut back the 25% of oil imports that go to diesel-burning 18-wheelers.
Again, though, our wonderful democratic system produced a world where chemical companies blocked this measure with the help of utility companies, which lobby with dollars like there is no tomorrow. So we can't even develop a competitive domestic fuel despite its radical abundance.
Away from $4 gasoline, we know Congress is under pressure to cut the deficit. The way to do that if you are a Republican is to trim spending, and the way to do it if you are a Democrat is to tax the rich, even though the latter is a canard that raises very little revenue. The easiest way to raise taxes is to force hedge fund managers to pay ordinary income tax on their profits, as I used to do, but the Democrats want their political contributions.  
We have an obvious stalemate that will most likely cause ratings downgrades and higher interest rates that could easily kill any stabilization of housing that could be down the pike.
Without Congress, we could turn to the Fed, as we have throughout this move from the bottom. I have tremendous faith in Ben Bernanke to be creative in trying to kick the can down the road -- now the operative term, it seems, for just about every ill. But he has been clear that the current plan, which did work in terms of keeping interest rates low, is going to end.
So where does that leave us? Slitting our throats? Hanging ourselves? Jumping out the window? Over my 31 years of investing, I have found those to be unreasonable and unpalatable solutions, despite their being debated, as anyone who has read "Confessions of a Street Addict" would know.
Instead, what works for me is to find the bull market wherever it is, including gold, an integral part of your portfolio, companies heavily leaning on international growth that could benefit from our trading partners' prowess, and companies with accidentally high yields, which happens as prices drop.
I also keep an open mind about what can be done. Troop reductions overseas would help. Real spending reductions in the public sector would, too, as would novel ways to stimulate the economy or reduce existing homes on sale. But, most importantly, I simply await lower prices while accepting estimate cuts.
The best bottoms have been when estimates for companies have gone low enough, and stock prices have gone low enough, that the estimates get beaten, future estimates get raised and stocks are cheaper than they have been since the rally started.
These are hardly unrealistic, albeit certainly painful. Sure, gasoline could come down, making the downturn more of a pause. The Chinese could cease raising rates and the Japanese could embrace a true rebuild, two other props that could help employment and improve growth. A resurgence of deals would help, too. But there's no sign of that happening, as we know from the lack of "merger Mondays."
Nevertheless, it is important to be realistic so as not to lead people astray, and to accept that it is possible that the market will go flat for the year before we find a bottom. I know this is the consensus view. I hate being part of the consensus. But it does seem like the most realistic view, as well as the consensus view, and I never mind joining it when the facts agree with the story.
Jim Cramer is co-founder and chairman of TheStreet. He contributes daily market commentary for TheStreet's sites and serves as an adviser to the company's CEO.
Follow Cramer's trades for his Charitable Trust.
Related Articles
ABOUT
Top Stocks provides analysis about the most noteworthy stocks in the market each day, combining some of the best content from around the MSN Money site and the rest of the Web.
Contributors include professional investors and journalists affiliated with MSN Money.
Follow us on Twitter @topstocksmsn.