Execs' Obama bashing may backfire
Public hatred of big business may outweigh the complaints of Jack Welch and others.
Jack Welch trashes President Barack Obama's jobs numbers, a sitting CEO threatens layoffs if Obama is re-elected and a poll of bankers and private equity execs shows little love for the Commander in Chief.
None of that is necessarily bad for the president's campaign.
Given the American public's distrust and outright disdain for Wall Street and the financial establishment, the Obama campaign may be somewhat pleased with being disparaged by some of the sector's fatter cats.

Back in May, Gallup discovered that fewer than one in five Americans trusted big business. In August, a poll of high school students by the University of Arizona found that 75% agreed with the following statement: "The stock market is rigged mostly to benefit greedy Wall Street bankers."
During the Occupy Wall Street protests at this time last year, a CBS poll found that 43% of Americans agreed with the protestors, while 30% weren't sure. Wall Street is just as hard on itself; the Makovsky Wall Street Reputation Study of financial industry marketing execs stated that 96% believed their industry invites negative public perception through its actions or inaction and 74% believe that increased industry regulation would help restore trust.
That wasn't the audience former General Electric (GE) chief Welch was addressing on Twitter last Friday when he suggested that "these Chicago guys" had manipulated jobs numbers that dropped the unemployment rate from 8.1% to 7.8% and added 873,000 jobs to the rolls -- the highest tally in nine years. It also wasn't the audience Welch was seeking on Wednesday when, after terminating his writing contract with Fortune in the wake of public criticism, he wrote an op-ed for the Wall Street Journal bolstering his position and said that "to suggest that the input to the BLS data-collection system is precise and bias-free is -- well, let's just say, overstated."
Welch was clearly aiming for the 58% of bankers and private equity executives said they'd vote for challenger Mitt Romney, according to a poll by Fortune's Term Sheet newsletter. Of the Fortune poll's 1,800 respondents, 80% said the economy was the election's key issue. Only 28% of them contributed to a candidate's campaign, however, which puts some financial gravity behind Welch's words.
Unfortunately for Welch, there are plenty of folks critical of big business and folks like himself in his own industry -- and even at his own publication. Fortune's senior editor Stephen Gandel pointed out Tuesday that GE shed nearly 100,000 jobs with Welch at the helm, compared to the 800,000 jobs the BLS' survey of individuals says the economy added since Obama entered office. Even compared to the BLS' narrower survey of employers that leaves out groups including the self-employed, the 60,000 jobs lost in that survey still bests Welch's GM record.
Meanwhile, Westgate Resorts CEO David Siegel sent out an e-mail Monday to his 7,000 employees of privately-held Westgate Resorts, many of them in the battleground state of Florida, warning them their jobs are at risk if the president is re-elected.
"The economy doesn't currently pose a threat to your job. What does threaten your job however, is another 4 years of the same Presidential administration," he said in the e-mail.
There's a chance that Siegel's still a bit irate that he had to stop work on his 90,000-square foot home four years ago to pour money into his company during the recession. The home, which is the subject of the pointed documentary, "The Queen of Versailles," merited a mention in the e-mail when Siegel hinted that he'd start working on it again if Obama loses.

Siegel said he was forced to stop work on the home four years ago because he had to pour all his money back into the company during the lean years. The only partially finished home is on the market for $65 million, but Siegel he's ready to start work on it again -- assuming Obama is defeated. Maybe he missed the portion of the Makovsky Wall Street study in which 81% of marketing execs believe Wall Street pay will continue to batter the industry reputation.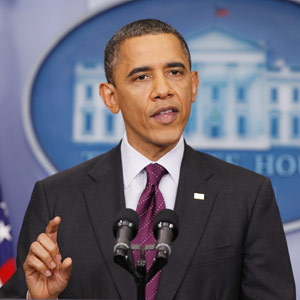 So if that's who's against Obama, who in the business community is for him? Small business owners, if reluctantly. Though 47% of owners who responded to a survey released Tuesday by small business site Manta say they're leaning toward Romney, 57% say they believe Obama will win. Those completely supporting the president seem to like the Affordable Care Act and increased taxes on high income earners, as long as those taxes pay for better infrastructure. Even respondents who aren't leaning Obama's way say he's more in touch with average Americans.
If Obama can get his campaign literature into more mom-and-pop shops and boutiques and out of executive washrooms and homes fit for guillotine-bound French royalty, it may be his soundest campaign strategy yet.
DATA PROVIDERS
Copyright © 2014 Microsoft. All rights reserved.
Fundamental company data and historical chart data provided by Morningstar Inc. Real-time index quotes and delayed quotes supplied by Morningstar Inc. Quotes delayed by up to 15 minutes, except where indicated otherwise. Fund summary, fund performance and dividend data provided by Morningstar Inc. Analyst recommendations provided by Zacks Investment Research. StockScouter data provided by Verus Analytics. IPO data provided by Hoover's Inc. Index membership data provided by Morningstar Inc.
LATEST POSTS
Up next: The biggest bank IPO ever
The expected $3.36 billion offering from Citizens Financial Group won't come close to Alibaba's, but it will be an important one for the market.
ABOUT
Top Stocks provides analysis about the most noteworthy stocks in the market each day, combining some of the best content from around the MSN Money site and the rest of the Web.
Contributors include professional investors and journalists affiliated with MSN Money.
Follow us on Twitter @topstocksmsn.