Retail wars: Macy's, Martha Stewart go to court
The department store chain objects to the lifestyle guru's deal with JC Penney, claiming exclusive rights to sell certain branded home goods.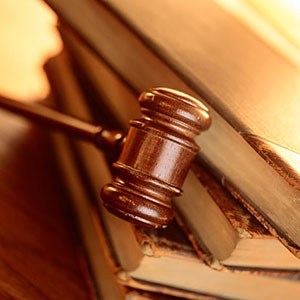 By 
Tim Parker
It all started with a phone call.
As reported by Bloomberg, Macy's (M) CEO Terry Lundgren testified in court Monday that in December 2011 he received a phone call from Martha Stewart of Martha Stewart Living Omnimedia (MSO), who told him about her company's deal to sell products at JC Penney (JCP) stores.
Lundberg said that when Stewart told him the agreement would be "good for Macy's," he replied, "This conversation is over" and hung up.
Macy's, which has carried Martha Stewart-branded home goods since 2007, sued her company in New York State Supreme Court, saying it had the exclusive right to sell goods in certain categories, including bedding and cookware. Macy's also sued JC Penney about three months later.
The two lawsuits, filed in New York State Supreme Court, are being handled together in a non-jury trial by Justice Jeffrey K. Oing. Stewart's testimony has been postponed until next week because of a scheduling conflict. JC Penney CEO Ron Johnson will take the stand March 1.
The courtroom battle is over interpretation of a clause in MSO's contract with Macy's that permits Stewart to sell her products in her own stores. MSO and JCP are defining the Martha Stewart Store, located inside JC Penney's stores as a boutique and, therefore, fully compliant with the "separate store" clause in the contract.
Macy's, of course, sees things differently. According to The Associated Press, Macy's CEO Lundgren argues that a typical definition of a store is that it has a parking lot or is part of a mall.
The principal issue, then, seems to be the location of the "store." Marketplace.org quotes Dave Reibstein of the Wharton School as saying, "If it was located next to JC Penney that would be fine. This just so happened that it's located within JC Penney."
Kevin Keller, professor of marketing at Dartmouth, says JC Penney has a lot at stake in this case. "They've invested in this. This is something they see as part of their strategy going forward and clearly want this to happen," says Keller.
As is frequently the case in retail wars, a number of charges and countercharges tend to muddy the waters.
Lawyers for Macy's have argued that JC Penney is trying to "reap the rewards" of its work with the Martha Stewart brand. MSO has accused Macy's of breach of contract, saying the retailer stocked and priced Martha Stewart products in a way that favors private-label brands.
Meanwhile, JC Penney and Johnson, who in December 2011 acquired a 17% stake in Martha Stewart Living for $38.5 million, are hoping for a favorable resolution as the chain seeks to revive sales with new mini-stores dedicated to Martha Stewart and other brands.
In afternoon trading Tuesday Martha Stewart Living was selling for $2.87, down over 4%. JC Penney was also down 4%, trading at $20.65. Macy's, meanwhile, was trading at $39.75, up over 3%.

More from Benzinga

The scorched-earth vendetta of Lundgren and his  legal mercenary is a response to Martha Stewart's ethical and legal conduct not divulging to Lundgren material non-public insider information on her publicly traded company.
Co-existing with K-Mart, Lundgren never had "exclusive right" on the creative talents of Martha Stewart and her team or the Martha brand. Lundgren's definition of "store" is completely alien to MSLO's business model.  Macy's can co-exist with JCP just like Macy's did with K-Mart.  
Lundgren's fire sales on the Martha brand as a marketing ploy and bare minimum royalties generated no "rewards" for JCP to "reap."  Instead, Lundgren's under performance for MSLO created an opportunity for the MSLO-JCP partnership to join Macy's.
Lundgren sat on the sidelines, interested in doing nothing more than the fire sales and bare minimum royalties.  Lundgren is now muddying the waters with vitriolic emotional whining that has no relevance to the contract dispute.
Lundgren rudely hung up on Ms. Stewart and has refused to speak to her, but he is abusing and misusing the legal system to hold her and her team in bondage in a free market economy and ruthlessly destroy jobs in the MSLO-JCP partnership.
Lundgren owes Martha Stewart an apology for his obnoxious conduct.  Lundgren obviously used deceit and trickery for contract renewal in January 2012 and then bolted into court with an "exclusivity" hoax in an act of betrayal to Martha Stewart.

There's more testimony to be heard this week, but so far I'm siding with Macy's on this. Most I know associate the Martha household items as being "only@ Macy 's."  Maybe Ms. Stewart, Mr. Johnson (CEO, JCP) and others will shed new light later, but my take is that unless MSO shops are completely "MSO-run" stores just leasing space inside JCP, it sounds like Macy's is justified.

Maybe JCP will win on a technicality.Macy's execs are doing the right thing to protect what is basically Macy's shareholders' investment in MSO's brand. 

With all that in mind, I find it ironic that Macy's has pretty much moth-balled the still hugely popular and very valuable Marshall Field's brand in Chicago.  The last year it was itemized in the annual report, Marshall Field's trade names were appraised at $419 million; Mr. Lundgren says that Marshall Field's was overvalued at that time, but conservatively, Marshall Field's trade names were worth at least half--$210M, if not much more.  That's more than the combined valued of all the other ten or so department stores Macy's acquired at the same time.  $210M is more than MSO's entire market cap of around $200M. And yet Macy's goes after MSO, but ignores Marshall Field's?

While I so far applaud Macy's for their due diligence in pursuing exclusivity on Martha Stewart products, the precedence justifies that Macy's should unlock value and realize greater returns for shareholders by returning Marshall Field's to State Street in Chicago and as a private label. Marshall Field's is STILL the "It" Chicago brand and Macy's is ignoring an asset of huge shareholder value.


Are you sure you want to delete this comment?
DATA PROVIDERS
Copyright © 2014 Microsoft. All rights reserved.
Fundamental company data and historical chart data provided by Morningstar Inc. Real-time index quotes and delayed quotes supplied by Morningstar Inc. Quotes delayed by up to 15 minutes, except where indicated otherwise. Fund summary, fund performance and dividend data provided by Morningstar Inc. Analyst recommendations provided by Zacks Investment Research. StockScouter data provided by Verus Analytics. IPO data provided by Hoover's Inc. Index membership data provided by Morningstar Inc.
ABOUT
Top Stocks provides analysis about the most noteworthy stocks in the market each day, combining some of the best content from around the MSN Money site and the rest of the Web.
Contributors include professional investors and journalists affiliated with MSN Money.
Follow us on Twitter @topstocksmsn.