Jack Welch: Maybe crazy, but right about natural gas
Not even Obama and regulations can slow down the shale boom.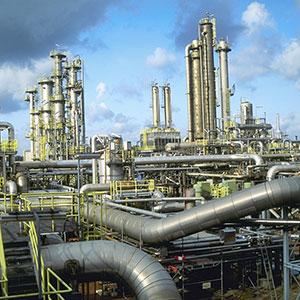 By Aaron Levitt
Opinionated and often polarizing, former GE (GE) CEO Jack Welch has made a name for himself with bold and often controversial calls.
The Obama Administration has been the victim of his latest candor when he recently suggested that government figures on employment were being manipulated for political gain.
Conspiracy theories aside, Welch does know a thing or two about running a successful business. GE's value rose by more than 4,000% during his tenure and earned him the title of "Manager of the Century" by Fortune magazine. So when he makes a business call, investors and pundits should listen.
His latest push is firmly in the energy sector -- something he and various market pundits believe could change America's fortunes for the better.
Bigger than the Internet
Speaking to CNBC, Welch professed that the new advances in hydraulic fracturing and horizontal drilling could usher in a new American century. In the Squawk Box interview, Welch said, "This gas thing is huge. The gas that we have found is in the first inning -- it's like the Internet in 1990. This is the first inning of the great American century."
The only caveat: increased regulation.
Welch blames growing government oversight and legislation for stifling the growth potential of fracking and energy. Overall, the regulatory wall facing energy companies in the natural gas space is contributing to lower production numbers, fewer jobs and wasted opportunity.
The head of the Jack Welch Management Institute, for example, noted that states such as West Virginia and Pennsylvania have been flourishing and remain large energy producers due to their "friendlier" regulatory environments. States such as New York -- which has continued to ban fracking amid study after study on its environmental effects -- hasn't produced a drop of natural gas, despite sitting on top of the abundant Marcellus Shale.
Welch's ideas echo similar statements by former presidential candidate Mitt Romney. Romney's proposed energy plan highlighted the fact that some states -- such as North Dakota and Colorado -- can issue a permit in as little as ten days. That's certainly a quicker turnaround than the countrywide average of 307 days. Romney energy advisors estimated that the 37% decrease in the rate of permitting for federal onshore lands was due to this regulator red-tape.
All in all, according to Welch, "The regulatory wall is a huge deal. It's equal in my opinion to what happens in the marketplace as the fiscal cliff."
Buying the long-term natural gas story
While I agree that America's shale bounty could usher in a new age of prosperity for the nation, I'm not so sure that increased oversight is likely to stop the shale boom.
Despite the increased red-tape, production across America's shale lands remains brisk and continues to increase. Overall, gas production this year will average a record 68.84 billion cubic feet a day -- up roughly 4% from 2011's average production. That surge in production is creating record stockpiles of the fuel, which currently sit at a 3.908 trillion cubic feet according to Energy Department data. This has caused prices for the fuel as well as wholesale electricity rates for most Americans to fall.
More importantly, that surge in shale oil and gas production has helped the U.S. cut its reliance on imported fuel. America met 83% of its energy needs in the first six months of the year. If this trend continues on through the rest of 2012, it will be the highest level of self-sufficiency since 1991 -- in the face of tougher regulatory standards.
As for the year-long drop in rig counts and decreases in dry gas production that companies like Chesapeake (CHK) and Exxon (XOM) have experienced, those record low prices and lack of demand are to blame. Many wells -- especially for smaller producers lacking scale -- are still below marginal costs of production. That will put a hurting on any firm, in any industry. Regulation may play a role in those costs, but the fact that prices are dropping from their 2008 peaks makes it no shock that the energy industry is starting to cut back.
So in spite of the regulatory issues facing the energy sector, the shale boom is managing to flourish. The real question and problem is finding enough end users to spur demand and raise prices the right amount.
We've talked about the possibilities here plenty of times on InvestorPlace: exporting some of our bounty via LNG export terminals; using NGLs to create ethane; using natural gas as a transportation fuel. Creating these end user applications will be the key to unlocking real success for an American century.
These are long term solutions, so long-term investors shouldn't give up on the natural gas and shale story just because Obama is starting his second term. In fact, the market is giving you a nice opportunity to load up on natural gas focused vehicles like the First Trust ISE-Revere Natural Gas (FCG).
Take advantage of it.
As of this writing, Aaron Levitt did not own a position in any of the aforementioned securities.
More from InvestorPlace

I worked at GE Appliance Park (Louisville, KY) for over 25 years as a salaried technical specialist in the Major Appliance Research, Development, and Application Laboratory.  For the majority of my employment at GE, Jack Welch was the CEO and Chairman of the Board.  Most GE investors (shareholders) revere Mr. Welch as one of the greatest corporate CEOs of our time; he made them a "ton" of money during his tenure with the company!  Conversely, most of my co-workers and many more other GE employees revile and despise "Neutron Jack" for his insensitivity to his fellow man (especially GE employees) and his utter ruthlessness as a manager and leader of GE.  Jack Welch's "god" has always been profit -- the "almighty dollar."   in my opinion, and I'm sure that of many others, especially former GE employees,  Jack Welch is not held in very high esteem.
Don Moore

I was at GE for 16 years during the Welch era. including 5 years in Appliance Park. He made me and the shareholders a lot of money and Appliance Park still exists because of his willingness to invest when returns were available. Look at Whirlpool, Maytag and Electrolux...their US presence has shrunk immensely.
Are you sure you want to delete this comment?
DATA PROVIDERS
Copyright © 2014 Microsoft. All rights reserved.
Fundamental company data and historical chart data provided by Morningstar Inc. Real-time index quotes and delayed quotes supplied by Morningstar Inc. Quotes delayed by up to 15 minutes, except where indicated otherwise. Fund summary, fund performance and dividend data provided by Morningstar Inc. Analyst recommendations provided by Zacks Investment Research. StockScouter data provided by Verus Analytics. IPO data provided by Hoover's Inc. Index membership data provided by Morningstar Inc.
ABOUT
Top Stocks provides analysis about the most noteworthy stocks in the market each day, combining some of the best content from around the MSN Money site and the rest of the Web.
Contributors include professional investors and journalists affiliated with MSN Money.
Follow us on Twitter @topstocksmsn.