The case for -- and against -- Amazon
Two InvestorPlace editors duke it out over the booming stock.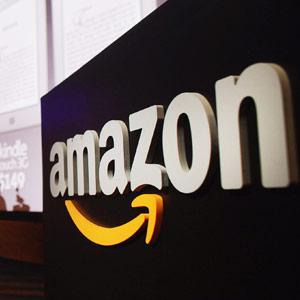 By Eric Harding


A few companies -- and their stocks -- really capture the public's attention. Whether it's for their stylish product designs and stratospheric share prices, as with Apple (AAPL), or for their gut-wrenching fall from grace (... Apple again), or for their attempts to change how we interact with the world (Google (GOOG) and Facebook (FB) come to mind), some companies have leaped from the business pages into our collective consciousness.
That leap is not without its risks, however. As we've seen with Apple, the crucible is a fickle phenomenon. And quarterly earnings will be scrutinized that much more when you're an "It" stock.
And so we come to Amazon (AMZN), which reports earnings Tuesday night. Its scope and dominance of online retail are well known ... but so is its sky-high valuation.
So far, investors have been betting on Bezos and company, with the stock up a market-beating 41% in the past year. But can the good times continue for Amazon shareholders? Or will this highflier come crashing back to earth? Two InvestorPlace editors duke it out ... you make the call.
Waiting for their pitch
By Marc Bastow, assistant editor
The great and recently departed Baltimore Oriole manager Earl Weaver had a very simple philosophy on how to win baseball games: pitch well, play solid defense, and wait for the 3-run homer to crush the competition.
That's how I see Amazon.
I've been down this road before with Amazon (see InvestorPlace), and to me the company is always getting runners on base while waiting for that three-run homer. Think of the number of businesses where Amazon is making headway -- if not changing the industry -- and you can see why investors get into the stock despite its fairly absurd 160x forward earnings price-to-earnings (P/E) ratio.
Amazon is deep in the tablet business, competing fiercely with Apple, Barnes & Noble (BKS) and Google for market share with its Kindle Fire line; the online-streaming business now has Amazon's Prime Plus to compete with Netflix (NFLX) and Hulu; with its "same-day delivery" model the company is jumping all over bricks-and-mortar superstores like Costco (COST) for their business and probably making eBay (EBAY) just a little nervous.
Oh, and have I mentioned its nascent Web Services business, which powers some of the most popular sites on the Web? There's big money in cloud computing, and Amazon's a leader here, too.
Sure, the stock is pricey, and the company hasn't yet found the magic formula to "manage" earnings estimates for Wall Street, but they're putting people on base every inning, and sooner or later that three-run bomb is coming ... and they will rule the world. Earl would love these guys.
Marc Bastow is an Assistant Editor at InvestorPlace.com. As of this writing he did not hold a position in any of the aforementioned securities.

Something's gotta give
By Kyle Woodley, deputy managing editor
In the same spirit of investors who have ludicrously bid up Amazon on potential and not results, my warning is all about potential, too -- the potential for absolute disaster.
Since the beginning of 2010, Amazon's shares have nearly doubled in the face of increasingly worse profits -- from $2.53 per share in FY2010 to $1.37 in FY2011 and an estimated 3-cent loss for FY2012. Were it any other stock, this correlation between stock appreciation and earnings would be the stuff of Bizarro World, so … what the hell?
Bloomberg's Mark Gimein, in discussing Amazon's sky-high price-to-earnings ratio, says, "Unable to explain this in any traditional way, commentators tend to descend into the mysticism of the far-off future." I agree somewhat. Amazon's valuations also are a byproduct of the math involved in very small numbers. But I wholeheartedly think investors are buying AMZN shares, believing that eventually, Amazon's army of low-margin businesses eventually will undercut its competitors, leading to global domination and Bezos' ascent to Grand Earth Poobah.
At which point, Amazon could then ... raise prices and fix those margins?
The problem is, it could happen. Maybe not to that jesting extent, but Amazon's retail services, Prime, Web Services … all have immense long-long-long-term potential thanks to Amazon's willingness to play profit chicken. Plus, the earnings bar has been set so low, Amazon could keep stringing Wall Street along for years with relatively modest improvements here and there.
That's why I wouldn't bet against Amazon.
So how am I bearish?
Well, I wouldn't bet on Amazon, either. At least not without a strict regimen of stop-losses.
Amazon has proven it doesn't trade on fundamentals. Which is great ... as long as AMZN is the master of commanding expectations. Unfortunately, over the past few months, Apple has given us a grave reminder of what happens when the seeds of doubt are sown. Investors have roughed up AAPL shares by nearly 35% in the past few months as worries have grown over its supply chains, iPhone 5's popularity, an entrance into cheaper, lower-margin phones, what have you -- despite no real evidence that the company is actually in trouble. Apple then proceeded to post record Q1 earnings … and was rewarded with a 10% haircut! Again, all because of perception of future weakness.
A year or two ago, Apple could do no wrong. It was a company that people didn't just expect to bag returns, but rule the world in smartphones, tablets, perhaps eventually the home. Now? Samsung (SSNLF) and others are poking holes in that story. 
It's a common theme in tech. At one point, Microsoft (MSFT), Facebook, even Nokia (NOK) seemed like locks for some sort of domination. (Microsoft owns and publishes Top Stocks, an MSN Money site.) But there's a funny little concept in the tech world -- it's called "disruption." And that can turn the tide in a hurry.
The same will probably happen to Amazon … the problem is guessing when. With earnings due out Tuesday night, that day could be real soon. But heck, Wall Street has proved that Amazon's earnings are as ignorable as the Pro Bowl, so maybe not.
But investors are hyperactive, emotional lemmings, and Amazon has been sprinting for what seems like an eternity. That's a recipe for disaster.
Eventually.
Kyle Woodley is the Deputy Managing Editor of InvestorPlace.com. At the time of publication, he had no positions in the stocks mentioned.
More from InvestorPlace
DATA PROVIDERS
Copyright © 2014 Microsoft. All rights reserved.
Fundamental company data and historical chart data provided by Morningstar Inc. Real-time index quotes and delayed quotes supplied by Morningstar Inc. Quotes delayed by up to 15 minutes, except where indicated otherwise. Fund summary, fund performance and dividend data provided by Morningstar Inc. Analyst recommendations provided by Zacks Investment Research. StockScouter data provided by Verus Analytics. IPO data provided by Hoover's Inc. Index membership data provided by Morningstar Inc.
ABOUT
Top Stocks provides analysis about the most noteworthy stocks in the market each day, combining some of the best content from around the MSN Money site and the rest of the Web.
Contributors include professional investors and journalists affiliated with MSN Money.
Follow us on Twitter @topstocksmsn.