A less apocalyptic take on Japan
We've yet to receive an all-clear in Japan, but might the nuclear crisis be resolved without an Armageddon scenario after all?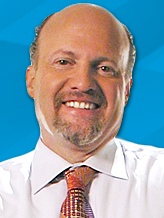 What happened to the "losing battle" stories? What about the "increasingly desperate measures?" Where did those stories go that said Japan's nukes would blow in the next 48 hours? What happened to them?
No, the nukes aren't all clear. In fact, I will give you the whole-nine-yards caveat: long slog, might be weeks, even months, radiation could always leak, it could always meltdown ... blah, blah, blah.
But here we are, three days after the losing battle was lost and the desperate measures failed and it looks like there is the distinct possibility that the United States was wrong when it said there was no water on the spent fuel rods and was wrong when, not for attribution, it made it clear to the big-time press guys that all was about to fail and they should run for their lives. You know they were doing that, right? Behind the "not for attribution" stuff? You know they were teaching those lightweights in Japan a thing or two about radiation and nuclear reactors.
So, while no one is ever going to argue against getting out of town when there's a chance radiation could spew, it does look like, for now, that those very, very few who said that things could possibly maybe work out with no massive destruction could be well, ahem, right.
Because most of you readers don't have the luxury/horror of being out in front of the public, you probably have no idea about the pressure you are under to say that this is a disaster that will be worse than Chernobyl. You have no idea how difficult it is to not predict Armageddon. This pressure does not come from above. No one in the media hierarchy has said a word to me about how to "play" this. The pressure comes from other press outlets that have criticized anyone saying there might not be an apocalypse. The pressure comes from scientists who tell you that nukes were always and always will be catastrophic.
The pressure comes from the same sort of people who said that Macondo would make it so you would never ever, ever go to Florida, Alabama or Louisiana ever again. Bloggers. Money managers. Critics in the press. They wanted to -- and want you to -- go full bore negative and grim. I felt relentless pressure -- and still do -- from just reading The New York Times. How could they be so dire and I not be as dire? Does that make me a lightweight?
Same with the Wall Street Journal. If the Journal says "we're all gonna die," like Billy says to Dutch in Predator, how can I take a chance with anything less grim? Doesn't that make me a lightweight?
Throughout this week, I spoke with a number of Navy nuke guys. For the most part they thought that it was important to at least give the Japanese their due. I spoke with nuclear power guys who said that you can't just presume meltdown. I spoke to people who were close to Chernobyl who said that the situations were very different. I spoke to scientists who seemed to have no axe to grind, but I was attacked for quoting some who didn't think the world was coming to an end. I am sure that had I pressed the case of those who were predicting Armageddon, I would be trusted more by the critics.
I just wonder if I would be trusted more by the viewers and readers, the constituency I really report to.
So, again, the usual caveats: It's not over. It will get worse before it gets better. Many will turn out to have radiation sickness.
But the simple fact is we are now two days past when things were supposed to "blow," and they haven't yet, and we are certainly better off with power lines, pumps, electricity and the military -- all desperate, losing measures -- than we were on Tuesday, the day the earth stood still.
Related Articles
DATA PROVIDERS
Copyright © 2014 Microsoft. All rights reserved.
Fundamental company data and historical chart data provided by Morningstar Inc. Real-time index quotes and delayed quotes supplied by Morningstar Inc. Quotes delayed by up to 15 minutes, except where indicated otherwise. Fund summary, fund performance and dividend data provided by Morningstar Inc. Analyst recommendations provided by Zacks Investment Research. StockScouter data provided by Verus Analytics. IPO data provided by Hoover's Inc. Index membership data provided by Morningstar Inc.
ABOUT
Top Stocks provides analysis about the most noteworthy stocks in the market each day, combining some of the best content from around the MSN Money site and the rest of the Web.
Contributors include professional investors and journalists affiliated with MSN Money.
Follow us on Twitter @topstocksmsn.