Apple victory a loss for US consumers?
The patent infringement case may be felt beyond the confines of the companies involved.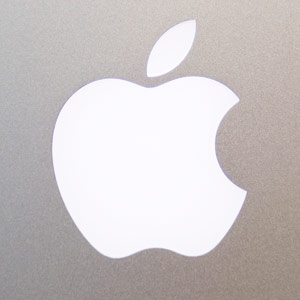 By Alyssa Oursler

Finally, more than a month after the Samsung-Apple showdown kicked off, a decision is in: Samsung will have to pay Apple (AAPL) more than $1 billion for patent infringement.
And that's just the beginning.
Apple and Samsung are battling in more than 50 lawsuits in 10 countries, and the effects of this one could extend beyond the obvious. Other Android makers, as well as American consumers, are likely to feel the effects.
To start, Friday's ruling included patent violations for three features common in mobile devices: pinch-to-zoom images, tap-to-enlarge text and the touch function to scroll through pages, USA Today reports.
Off the bat, this means many Samsung devices could disappear, including the Galaxy Tab 10.1 and possibly the Nexus S 4G and S II.
It could also be a problem for Android-based phones from all makers, especially since there is speculation that the goal of Apple's patent wars may be to take down the entire Google (GOOG) Android operating system.
Regardless, consumers could already face higher costs for the same devices, or may have to adapt to a new format and features. In fact, even consumers already owning such products could be required to download updates that rework certain features in order to comply with the ruling.
For the most part, though, people with Android devices have no reason to worry. Their devices will keep working, and the biggest impact will be felt later.

Still, in the big picture, the verdict could be seen "as a loss for the American consumer" as opposed to "a win for Apple," Samsung said recently.
But the ruling is indeed a clear victory for Apple and is just the latest of good news for the company. AAPL shares have gained more than 70% and recently soared to a U.S. record market cap.
The company, which is set to release the highly anticipated iPhone 5 and iPad mini in the coming months, is now trading at nearly $680.

On top of the $1 billion settlement Apple is set to receive, the ruling will also likely dismantle -- or at least scare -- any other copycat companies.
While Apple does have problems of its own, such as its tablet sales cannibalizing Mac sales and possible trouble brewing in China, the company definitely has a lot to celebrate.

For consumers, though --  especially those who are Android users and lovers -- the same may not be true.

As of this writing, Alyssa Oursler did not own a position in any of the aforementioned securities.
More from InvestorPlace

Those who do not learn from history are doomed to repeat it.

Apple won a huge lawsuit in the 80s that stifled competition. The lawsuit was against makers of Apple clones and third party companies making plug compatible parts.  Consumers largely shunned Apple's pricier products. Apple has a larger fan base now but if prices rise as a result of this, a lot of good will can erode. Let's see what happens

So I must assume that you approve of stealing designs and patents if it serves to lower consumer costs? Are lower costs justification to you for that theft? Do you have any idea how costly  R&D is? As an extension of that, do you support the counterfeiting of brand products too if it lowers the cost to consumers? Despicable.

If you have the same attitude of China/Asia toward our country's hard earned patents and brands, then may I suggest that you live there instead of here.


Apple win or lose is a loss for the American consumer. Let's get this straight, the American consumer wants cheap crap and they want it to represent the status of overpriced crap.  That's why McDonalds and Samsung exist.  Apple's touchy design is innovative. Apple's hardware is not, it's just a copy of all other ARM based devices. All Samsung has to do is license Apple's patents. like Microsof thas done, and add that cost to their copycat cheap Apple lookalike devices. Consumers are idiots that fuel the economy but deserve no mercy.
Are you sure you want to delete this comment?
DATA PROVIDERS
Copyright © 2014 Microsoft. All rights reserved.
Fundamental company data and historical chart data provided by Morningstar Inc. Real-time index quotes and delayed quotes supplied by Morningstar Inc. Quotes delayed by up to 15 minutes, except where indicated otherwise. Fund summary, fund performance and dividend data provided by Morningstar Inc. Analyst recommendations provided by Zacks Investment Research. StockScouter data provided by Verus Analytics. IPO data provided by Hoover's Inc. Index membership data provided by Morningstar Inc.
ABOUT
Top Stocks provides analysis about the most noteworthy stocks in the market each day, combining some of the best content from around the MSN Money site and the rest of the Web.
Contributors include professional investors and journalists affiliated with MSN Money.
Follow us on Twitter @topstocksmsn.