Goldman weasels its way into 2013
Will the investment bank turn over a new leaf this year? Not very likely.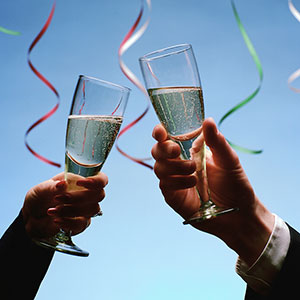 By Dan Freed  
Goldman Sachs (GS) might be preparing to turn over a new leaf in 2013, though if the way it ended 2012 is any indication, you shouldn't count on it.
As Bloomberg News reported Wednesday, Goldman finished the year with a flurry of regulatory filings revealing that 10 top executives, including CEO and Chairman Lloyd Blankfein and President and COO Gary Cohn, were paid a total of $65 million in restricted stock in the final days of 2012 -- ahead of schedule -- enabling them to avoid higher tax rates in 2013. Goldman spokesman Michael DuVally declined to comment.
And remember the eleventh-hour deal struck by Congress to avoid the fiscal cliff? Goldman will indirectly get a piece of that as well.
Section 328 of the bill extends tax-exempt financing for the "New York Liberty Zone," which includes the area around Goldman's shiny new headquarters at 200 West Street. Goldman already got $1.5 billion in "Liberty Bonds" to help pay for the construction of its headquarters, according to this Bloomberg News investigation, and now it can be sure developers will have every incentive to build more fancy high rises to house Goldman's workaholics as close to the office as possible. Not that they needed such incentives.
Meanwhile, Congress couldn't find the time to approve a $60.4 billion package to help genuinely distressed coastal neighborhoods in New York and New Jersey that have been wiped out by Hurricane Sandy.  
Of the original Liberty bond deal, Goldman spokesman DuVally said "we make no apologies for our commitment to Lower Manhattan and the role we played in its revitalization."
These latest reminders of Goldman's greed shouldn't surprise us. The company demonstrated repeatedly during the crisis that it is particularly deft when it comes to finding favors from government. As a creditor of AIG (AIG), it got billions of dollars from the government bailout of the giant insurer. It also got speedy approval to become a bank holding company from the Federal Reserve, helped by then-New York Federal Reserve Chairman Stephen Friedman, who at the time also sat on Goldman's board and was eagerly buying up beaten-down shares of Goldman stock.
So, Lloyd Blankfein, here's to a healthy and prosperous 2013 -- for you, your well-connected friends, and, most of all, for your lawyers.
Actually scratch those last two: If your lawyers or well-connected friends get sick or cease to prosper, you can always buy some new ones.
More from TheStreet.com

Goldman sucks. It always has sucked; it always will.
Their reason for existence is to make money for their shareholders and themselves, pure and simple. They will, however, tread any morally questionable path to achieve this goal. If you expect more from them, you are truly naive.
The most fun is to observe how sacrosantly the company beholds itself, and how the employees do the same re the company and themselves. I wonder if they ever notice the **** on their shoes, and how badly it smells.

So Goldman is doing GOD'S work according to it's CEO !   This is the poster child for what is wrong with investment Banking this is a criminal Cartel that only serves it's inside managers and rapes pillages and plunder the Global society every chance it get's ! This firm is a cancer to society and it is shameful that it is allowed to get away with its illegal and ruthless tactics! They are ABOVE THE LAW and untouchable by any rules or laws !

BAC, GS and JPM among others have lobbied successfulyy to delay the separation of trillions in CDS from their core balance sheets of deposits insured by the FED. These organizations are leaches on the American taxpayer and I for one are moving my deposits to Compass and Wells Fargo and will never invest in BA, GM or GS.
Are you sure you want to delete this comment?
DATA PROVIDERS
Copyright © 2014 Microsoft. All rights reserved.
Fundamental company data and historical chart data provided by Morningstar Inc. Real-time index quotes and delayed quotes supplied by Morningstar Inc. Quotes delayed by up to 15 minutes, except where indicated otherwise. Fund summary, fund performance and dividend data provided by Morningstar Inc. Analyst recommendations provided by Zacks Investment Research. StockScouter data provided by Verus Analytics. IPO data provided by Hoover's Inc. Index membership data provided by Morningstar Inc.
ABOUT
Top Stocks provides analysis about the most noteworthy stocks in the market each day, combining some of the best content from around the MSN Money site and the rest of the Web.
Contributors include professional investors and journalists affiliated with MSN Money.
Follow us on Twitter @topstocksmsn.