Blaming Bernanke for inflation is foolish
Critics who claim the Fed chairman's policies have pushed food, cotton and oil prices higher know nothing about inflation. Bernanke deserves our praise, not our scorn.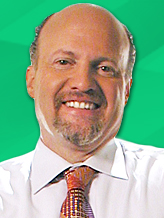 I'm starting to hear way too much chatter about Ben Bernanke causing inflation. First, let's talk about what Bernanke has done unbelievably well: provide the liquidity to allow businesses to raise debt cheaply so they can get back on their feet. He has single-handedly kept thousands of companies alive. I think many, many businesses, particularly banks, would have failed. With cheap money, he just didn't let it happen.
Second, he has served as the grownup in Washington. Congress has done very, very little to help this country -- something every person who has ever run a business, small or large, knows. Bernanke has done amazing things to offset government-mandated slowdowns like Obamacare and the financial reform bill.
Third, he did all of this without creating anything near the chaos people predicted would result from his easy-money policies.
Still, the chatter is that Bernanke and his QE2 printing press should shut down because it is causing rampant inflation.
Post continues after video:
I think QE2 has been a great success. It has helped the stock market regain its luster, and that in turn has allowed companies to offer stock to further fix their balance sheets. It has increased the wealth effect, which has a direct correlation to consumer spending, which has been far more robust than anyone ever predicted.
He allowed homeowners and commercial-real-esta​te owners to refinance at terrific levels to get the economy far, far from a second Great Depression. It has worked, and it has helped stimulate an environment in which job growth could be happening quite soon.
Why end it, though, until we have it? If the rest of the world is raising rates to slow wage inflation, and we have no wage inflation (in fact, we have plenty of slack). Why take our foot off the gas pedal?
The reason, many people suggest, is the inflation Bernanke is allegedly causing. What kind of inflation, I ask. First, it sure isn't wages (as I just mentioned), which are the scourge of an economy. Second, it isn't house prices. They are flat and show no signs of going up even as they have bottomed out.
Nope, it is commodity inflation. It's the inflation involving grains, oil, steel and cotton.
Does anyone really think that's Bernanke's fault? Cotton? It will be self-correcting. We read Monday that farmers will plant 14% more cotton this year. That's enough to crash cotton.
Oil? Dream on, that's worldwide demand. If we were to give truck companies incentives to buy trucks that run on natural gas, we could take oil down. But that's Congress' job, not Bernanke's.
Finally, there is grain. You know why grains keep going higher? Weather and ethanol. Nobody, not even Bernanke, can control the weather, and Congress, again, is the one responsible on the ethanol front.
Folks who blame Bernanke for the inflation we have are fools. They know nothing about inflation. Bernanke deserves our praise, not our scorn. The Fed chief is doing exactly what he should be doing until we have real job growth in this country.
Until then, Cramer to critics: Shut up!
Jim Cramer is co-founder and chairman of TheStreet. He contributes daily market commentary for TheStreet's sites and serves as an adviser to the company's CEO.
Follow Cramer's trades for his Charitable Trust.
Related Articles
DATA PROVIDERS
Copyright © 2014 Microsoft. All rights reserved.
Fundamental company data and historical chart data provided by Morningstar Inc. Real-time index quotes and delayed quotes supplied by Morningstar Inc. Quotes delayed by up to 15 minutes, except where indicated otherwise. Fund summary, fund performance and dividend data provided by Morningstar Inc. Analyst recommendations provided by Zacks Investment Research. StockScouter data provided by Verus Analytics. IPO data provided by Hoover's Inc. Index membership data provided by Morningstar Inc.
ABOUT
Top Stocks provides analysis about the most noteworthy stocks in the market each day, combining some of the best content from around the MSN Money site and the rest of the Web.
Contributors include professional investors and journalists affiliated with MSN Money.
Follow us on Twitter @topstocksmsn.