The yen breaks the 100-per-dollar mark
The greenback jumps to its highest level against the Japanese currency in over four years on Thursday, thanks in part to a postive U.S. jobless claims report.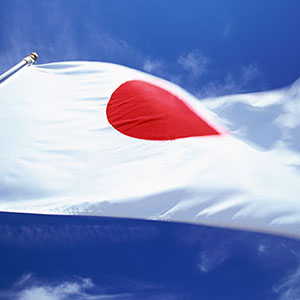 The Japanese yen has broken through the 100 yen-to-the-dollar barrier -- and rather convincingly, too. The dollar was up 1.6% against the yen as of 3 p.m. Thursday, New York time.
I'd assume there are a lot of positions and programs in action at this level -- so we might get a wash of buying as computers decide to close short positions, or a wave of selling as traders figure that it's now safe to go even shorter on the yen.
But whatever the short-term backing and filling, I think the barrier has finally fallen and the next stop is around 105 yen to the dollar. (Remember that because this exchange ratio is quoted as yen to the dollar, a higher number means the yen is weaker. It's just the reverse with the euro where a higher number means it takes more dollars to buy a euro.)
The catalyst Thursday seems to have been the better than expected report on initial claims for unemployment. For the week ended May 4, 323,000 workers filed an initial claim. That compares to 327,000 in the week before and the 336,000 consensus projection from economists surveyed by Briefing.com. Traders put this unexpectedly positive report together with what the market saw as a positive April jobs report, and decided that the U.S. economy was stronger than expected.
And they began to buy dollars and sell yen—and euros too.
So, what are the effects of this?
Now that the yen has broken through 100, the next stop is 105. I think we'll get there in rather quick order, since everyone seems to agree the Bank of Japan wants to take the yen down to that level or lower. A move to 110 is likely. Beyond that I think the market will have to worker harder, and a snap-back rally is probable.

The big rally in Japanese stocks on a weaker yen is likely to continue. A weaker yen means Japanese products appear cheaper to non-yen buyers -- and that Japanese companies translating sales from stronger currencies such as the dollar will show more yen on their income statements. For two suggested picks, see my Jubak's Picks portfolio on Toyota Motor (TM) and Mitsubishi UFJ Financial (MTU).


A stronger dollar means even less pressure on U.S. interest rates. We are likely to see Treasury yields move even lower, as overseas investors buy dollar-denominated assets.

More downward pressure on commodity prices. Oil, copper, gold, etc. are priced in dollars -- so a stronger dollar means you need fewer of them to buy a barrel of oil, an ounce of gold, etc. Commodity stocks don't need anything else leaning against them, but a stronger dollar will exert downward pressure nonetheless.
Exactly how fast the yen moves downward will depend on how many positions long and short need to be resolved at this level. But I think we'll move toward 105 pretty quickly. Remember how fast this move has been. The dollar is up 16% against the yen since the beginning of 2013.

Full disclosure: I don't own shares of any of the companies mentioned in this post in my personal portfolio. When in 2010 I started the mutual fund I manage, Jubak Global Equity Fund, I liquidated all my individual stock holdings and put the money into the fund. The fund did own shares in Toyota Motor and Mitsubishi UFJ Financial as of the end of March. For a full list of the stocks in the fund as of the end of March see the fund's portfolio.
Meet Jim Jubak at the MoneyShow
MSN Money columnist Jim Jubak will be one of dozens of financial experts on hand at the MoneyShow Las Vegas, May 13-16, at Caesar's Palace in Las Vegas. Admission is free for MSN Money readers. Just click here to register, and click here to see what Jubak plans to talk about.
Can't make the show? You can log on live and watch Jubak's presentation on "3D printing in 30 minutes," as well as a panel discussion with Jubak and other MSN Money bloggers, "Top stocks from MSN Money's Top Stocks." Click to register in advance, then return for the free webcasts.
MSN Money on Twitter and Facebook
Like us on Facebook: MSN Money and Top Stocks
Follow us on Twitter: @msn_money and @topstocksmsn

Obamanomics works as well or better as all others have in a Fiat Based System. Creates the same bubbles and the same gains you get from bubbles. Bush and company created a bigger Bubble and that was Years ago. We all know that if Bush was in office, this is what the GOP types would say. GOP would say if you don't have a job, it's your fault. GOP would say failure, but the Stock Markets are setting Records. The GOP would say, how can you say we aren't doing well with Companies doing massive Stock Buybacks showing confidence in the company. They would say companies are doing well with Record Profits and Cash on Hand.

However, since Obama isn't listed as part of the GOP, they say just the opposite. Aka why our Economy and the Global economies are doomed eventually. They can't keep their lies straight.


The Yen has no basis. The Dollar is purposely driven down to facilitate export sales. As cars wane, Japan bites it. Japan needed another electronics oligarchy to go the distance. So, if we are in Japan long term, we will lose. That said... the massive printing by Bernanke and lack of actual business here in America is very worrisome. We... NEED a market crash. It levels the piles of crap and fluff. We are in true danger. No American business platform is able to sustain without Ben's infusions of new capital every month. READ: these are dead businesses with heavy investment exposure and no customers. Japan can't hire back-- it lost that possibility. America can. Flushing the administrative pariah out of the corporate farce world and engaging in genuine nation rebuilding is our only chance. ONLY chance.

The Yen or the Dollar, eventually it won't matter which you own. Both will be worthless. It's all a part of an self-fulfilling prophecy that humans seem intent on making reality. Maybe that's why there are already nearly 80,000 applicants ready to permanently leave Earth and start anew on Mars.

The only saving grace moving forward is that Technology is on the verge of presenting humans with a chance to dramatically changed the ways we live here on earth. For the better. The only question, will we survive the transition.


Are you sure you want to delete this comment?
DATA PROVIDERS
Copyright © 2014 Microsoft. All rights reserved.
Fundamental company data and historical chart data provided by Morningstar Inc. Real-time index quotes and delayed quotes supplied by Morningstar Inc. Quotes delayed by up to 15 minutes, except where indicated otherwise. Fund summary, fund performance and dividend data provided by Morningstar Inc. Analyst recommendations provided by Zacks Investment Research. StockScouter data provided by Verus Analytics. IPO data provided by Hoover's Inc. Index membership data provided by Morningstar Inc.
ABOUT
Top Stocks provides analysis about the most noteworthy stocks in the market each day, combining some of the best content from around the MSN Money site and the rest of the Web.
Contributors include professional investors and journalists affiliated with MSN Money.
Follow us on Twitter @topstocksmsn.