Why you should fear Cyprus
A bank run on the tiny island nation will have major consequences for the future of the eurozone.
Stocks have been suffering rare spasms over the last few days in response to the fast changing situation in Cyprus, where a proposed bailout from the eurozone has broken a taboo of hurting depositors with a proposed tax on savers. European leaders wanted a 10% tax on deposits, much of which is foreign money from wealthy Russian oligarchs.
But in the process, they shattered the thin tranquility that had settled over the eurozone banking system and its sovereign bond market. Nice going guys.
For U.S. investors, this seems like something that can be safely ignored. But it can't, because Europe has once again -- through policy errors -- stressed the vital yet fragile connection between its banks and troubled countries like Spain and Italy. That's a big deal. Here's why.
For one, just stepping back a moment, it's worth noticing that while the Dow Jones Industrial Average continues to act as if nothing was wrong, leading issues like emerging market and semiconductor stocks have all sliced lower into new downtrend patterns. Not a good sign.
Technical measures of market strength, including breadth and momentum indicators, have also weakened over the past few days. Clearly, something is shifting deep within the bowels of the market.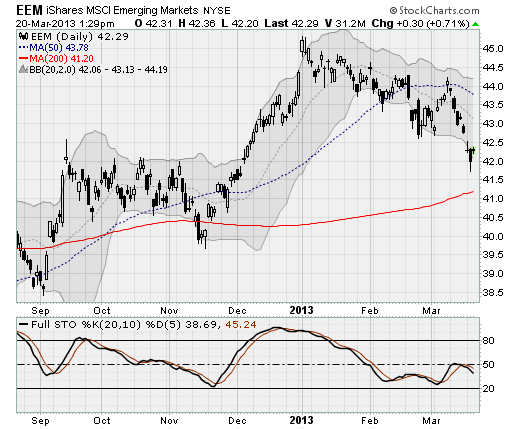 Why Cyprus?
The island nation, by offering attractive deposit rates and relatively lax oversight, became dependant on offshore financing activities to boost its economy. The influx of deposits, which stand at €72 billion or nearly 300% of GDP, enabled its banks to take on risky investments, pushing its asset base to almost 700% of GDP. In comparison the U.S. deposit base, depending on how you count it, is just 69% of GDP.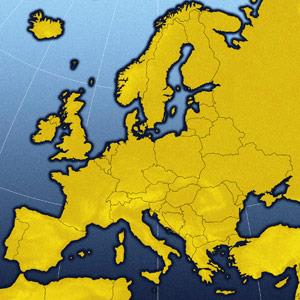 In response to a need to recapitalize the Cypriot financial system, after it suffered losses related to the Greek debt default (the problems are compounding now), the European Union and the International Monetary fund proposed a €17 billion bailout -- which would've made Cyprus the fifth Eurozone country to receive aid money -- which was to include a €5.8 billion contribution from depositors.
Then all hell broke loose, the Cypriot parliament rejected the idea despite a veiled threat from the European Central Bank that it would pull its support for the country's beleaguered banking system. All the while, to prevent a catastrophic run on deposits, the country's banks have been closed and are expected to remain closed through next week.
Why does this matter? The stakes couldn't be higher.
It's a continuation of the trend towards a more aggressive, democratically-led backlash against the German-led austerity-first approach to the Eurozone crisis. We've seen local populations grow increasing wary of the high umemployment, EU/IMF/ECB oversight, and loss of sovereignty associated with prior bailout programs. And Spain and Italy -- which haven't received formal bailouts -- are seeing protests grow against the Eurozone's new deficit targets and the region's ongoing economic malaise.
Now that Cyprus has rejected the deposit tax, upholding the rights of private property holders, it could very well be forced to leave the Eurozone. This would break another taboo, the irreversibility of the euro.
And all of this calls into question the health of banks in countries like Spain, which like Cyprus doesn't have the resources to fully guarantee deposits in its financial system.
If Cypriot deposit flight turns into a contagion, leading to bank runs in places like Spain, banks there would be forced to offset the loss of liabilities by selling assets to shrink their balance sheets-- including the sovereign debt of Spain and Italy -- causing borrowing costs to rise again. Higher borrowing costs would further damage the deficit positions of these countries, requiring more political unpalatable austerity measures.
It's a downward spiral.
The resulting tightening of credit would deepen Europe's new recession and throw the finances of too-big-to-bailout countries like France, Italy, and Spain into disarray.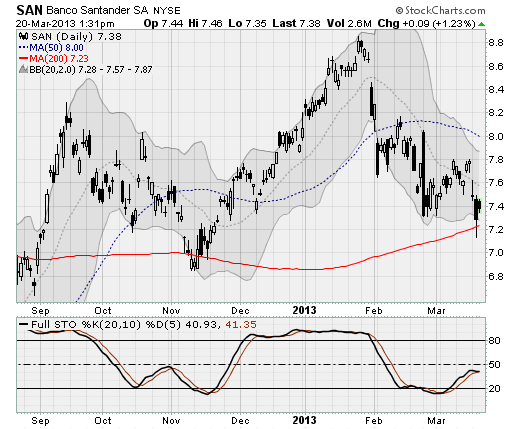 I don't think investors are properly discounting the downside risks here as they dismiss Cyprus as irrelevant. In response, I'm adding the ProShares UltraShort Europe (EPV) -- a double inverse ETF -- as well as a short position against Spanish bank Santander (SAN) to my Edge Letter Sample Portfolio.
Disclosure: Anthony has recommended EPV to his clients.

Be sure to check out Anthony's new investment newsletter, the Edge, and his money management service, Mirhaydari Capital Management. A two-week free trial has been extended to MSN Money readers. Click the link above to sign up. Mirhaydari can be contacted at anthony@edgeletter.c​​om and followed on Twitter at @EdgeLetter. You can view his current stock picks here. Feel free to comment below. 
 
DATA PROVIDERS
Copyright © 2014 Microsoft. All rights reserved.
Fundamental company data and historical chart data provided by Morningstar Inc. Real-time index quotes and delayed quotes supplied by Morningstar Inc. Quotes delayed by up to 15 minutes, except where indicated otherwise. Fund summary, fund performance and dividend data provided by Morningstar Inc. Analyst recommendations provided by Zacks Investment Research. StockScouter data provided by Verus Analytics. IPO data provided by Hoover's Inc. Index membership data provided by Morningstar Inc.
ABOUT
Top Stocks provides analysis about the most noteworthy stocks in the market each day, combining some of the best content from around the MSN Money site and the rest of the Web.
Contributors include professional investors and journalists affiliated with MSN Money.
Follow us on Twitter @topstocksmsn.