Pessimism is far too easy
The 2 big trends that brought us here -- autos and housing -- are not going away so readily.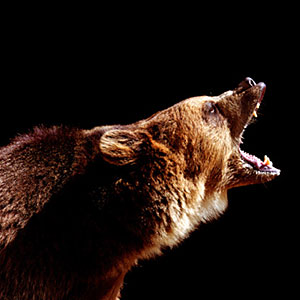 Housing and autos, the twin pillars of the recovery. How much trouble are they really in?
This is the theme of the hour, and when we're faced with smoking hot numbers that might be cooling -- and I acknowledge that fact -- I like to go back to why they might be good in the first place.
Right now there are plenty of projections that the U.S. might be building as many as 1 million homes a year. Weyerhaeuser (WY) said that the other day on Scott Wapner's "Fast Money Halftime Report." This number is considered to be a big deal. But we could probably use another 50% more homes, given the dearth of inventory in California, Florida and Arizona -- and that's especially if immigration reforms are made and the birthrate keeps coming back.
Simply put, 1 million new homes isn't a stretch goal. Despite the National Association of Home Builders' newfound cautious outlook, and because of the Toll (TOL) conference call -- which was actually positive -- I don't think the country will have a problem topping that number. That's good news for this economy that keeps getting factored out.
We're also betting that the U.S. could produce as many as 15 million cars this year. Again, this is regarded as a goodly amount. It's the "over," so to speak. But similar to housing -- for which a few years ago we built a fraction of what used to be built -- we're still trying to catch up with demand. We built only about 9 million cars a few years ago. Now the fleet is aging. There are more people. Gasoline costs more, too. So you need to buy a new car that guzzles less.
In other words, yes, we may see a temporary impact from the end of the payroll tax holiday and higher taxes for the wealthy. But these two trends, autos and housing, aren't running out of long-term steam, even if some think the market is taking a breather.
During days like Wednesday and Thursday, it's very easy to pronounce that every good trend is in jeopardy. I couldn't believe how many execs said that the looming sequestration is going to hurt them. It was almost as if they broke out the fiscal cliff memo. Would they have said this if the market had been flat? I don't know. A lot of self-fulfilling political thinking has been part and parcel to this market ever since President Obama was first elected.
But I come back to saying there's innate pent-up demand, and it's not going to be put on hold because of the changes in taxes or because of sequestration.
It's always right to worry about trends when the stocks are toppy. You get gun-shy. You might have wanted to buy Toll at $28 going to $38, but you never seem to want to buy Toll at $33 after it's already been to $38, right? Plus, given that so many people are chartists, our reaction to any stock that has gone up and then come down is that a head-and-shoulders pattern is upon us. They hit up the chart, it's hideous and they back down.
So, the stock loses its always-skittish defenders in no time. I didn't like some genuine pieces of the Toll quarter, like average price of homes sold. The company has been a numbers-beater ever since things started to get better, so it's logical to question whether that string is over.
But as I wrote the other day, we have seen so much forgiveness in this market. So, why should we think that, in a few days, it won't be forgiven again, especially as Toll approaches -- say -- $30 to $31?
Or do you mean to tell me that the only opportunity in this stock market comes from companies that report perfect quarters and are on an endless northern trajectory, and that everything else is inedible? Would you say the market is a perpetual-motion machine and that now the motion can only be down? If a stock is down, it must stay down?
That certainly hasn't been the case until Wednesday.
I just don't think you can presume that two down days means the end of the rally -- and I'm presuming a bad day today, or even one or two more down sessions. I certainly don't think the big theses that have brought the market here -- autos and housing -- are now dead because Owens Corning (OC) and Toll Brothers missed Wednesday, or because Ford (F) missed not that long ago.
It just seems way too pat to me. I'm from the school that said we ran too much, that the declines are always sharper than the advances and that the market is shaking people out. We're now going to hear sequestration horror stories into the end of the month. Then the market could be ready for another advance, because the trends that brought us here aren't going away that easily, even though some of the points the market just put on sure are.

Jim Cramer is a co-founder of TheStreet and contributes daily market commentary to the financial news network's sites. Follow his trades for Action Alerts PLUS, which Cramer co-manages as a charitable trust and is long WY.  
More from TheStreet.com
DATA PROVIDERS
Copyright © 2014 Microsoft. All rights reserved.
Fundamental company data and historical chart data provided by Morningstar Inc. Real-time index quotes and delayed quotes supplied by Morningstar Inc. Quotes delayed by up to 15 minutes, except where indicated otherwise. Fund summary, fund performance and dividend data provided by Morningstar Inc. Analyst recommendations provided by Zacks Investment Research. StockScouter data provided by Verus Analytics. IPO data provided by Hoover's Inc. Index membership data provided by Morningstar Inc.
ABOUT
Top Stocks provides analysis about the most noteworthy stocks in the market each day, combining some of the best content from around the MSN Money site and the rest of the Web.
Contributors include professional investors and journalists affiliated with MSN Money.
Follow us on Twitter @topstocksmsn.