Fed isn't the only thing that matters
As an investor, I feel endless pain in hearing people say it's all about the central bank. If only I could forget the hard work of picking good stocks.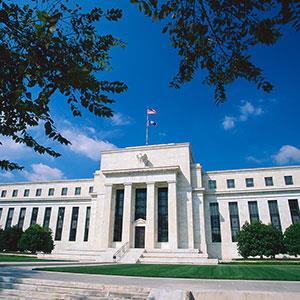 One thing is for certain: If you asked the hedge funds for the one reason this market goes higher, they're going to say "the Fed."
And therein lies the real problem. You either hate the Fed and think its bond-buying program is illegitimate and you're therefore betting against stocks all the time, or you fear the data will one day be so good that the Fed will stop its program.
Just as during the beginning of the era of the billion-dollar hedge fund, there seems to be no middle ground. So few people seem to say: "You know what? Corporations have a lot of money. Dividend boosts are rife. The merger games are on. The consumer's got a great balance sheet. The economy will be able to sustain itself. Stocks deserve to sell higher."
No. It's either this: "The Fed can't do this forever, and it's all a big phony and will never work. We're in a  permanently crippled economy hobbled even further by Washington's strife and a very liberal president." Or this: "The Fed can't do this forever, and it will stop well before it says it will. And we'll all be left sitting on the Titanic."
As a stock picker I feel endless pain from this one. How many times have I been faked out by this Fed-bad nonsense? How many times can you sell Heinz (HNZ) because of it, or NYSE Euronext (NYX) or Berry Petroleum (BRY) or Dell (DELL) or Google (GOOG) or Union Pacific (UP). The list goes on.
How many times can you hide in cash because of it?
I was furious Thursday every time the glib notion of "sell everything" was spoken. That's not a glib thing to say on air, believe me, because people actually do it.
The whole totally Fed-centric thing steams me. 
Sometimes I wish I could change my stripes and be a big macro thinker, sit back and castigate the Fed and say the market is a big joke.
Because I have to tell you, if I were to do that, I would be taken a heck of a lot more seriously than if I were up 16%, as Actions Alerts PLUS was last year.
That's right. Sometimes I feel we're in a world where it is better to be wrong and not making money than it is to be right and making money.
It's times like these when I truly do have contempt for the job. How much more fun would it be, for example, to decide I didn't have to read the Toll Bros. (TOL) conference call because I knew it was all phony because it's propped up by the Fed? How heavenly would it be to be able to ignore the Berry Pete deal or the Copano deal because they are only figments of Ben's imagination and there will be no more deals once people realize what a farce it all is or the economy gets stronger or he's fired or leaves or whatever.
The Fed-fraud-phony stuff makes a total mockery of what I do with my work, or at least the way I have done it. Yeah, it is that bad.
I don't know any other way to put it. As long as the vast majority of strategists, trigger pullers and behemoth funds subscribe to this uber Fed-is-all-that-matt​ers theory, my whole attempt to explain why PepsiCo (PEP) is better than Coca-Cola (KO) or that the New York Times (NYT) should be bought or that we could be near the bottom in Millennial Media (MM) or Magnum Hunter (MHR) is a total fool's errand.
Tell me I am wrong.
Tell me.
I'd love to know, because I think the homework still matters and the over-Fed reliance for all decisions is a crutch, not a sign of wisdom.
A crutch that one day will disappear and we will realize that the individual homework on individual stocks is, indeed, the way to go.

Jim Cramer is a co-founder of TheStreet and contributes daily market commentary to the financial news network's sites. Follow his trades for Action Alerts PLUS, which Cramer co-manages as a charitable trust and has no positions in stocks mentioned.
More from TheStreet.com
DATA PROVIDERS
Copyright © 2014 Microsoft. All rights reserved.
Fundamental company data and historical chart data provided by Morningstar Inc. Real-time index quotes and delayed quotes supplied by Morningstar Inc. Quotes delayed by up to 15 minutes, except where indicated otherwise. Fund summary, fund performance and dividend data provided by Morningstar Inc. Analyst recommendations provided by Zacks Investment Research. StockScouter data provided by Verus Analytics. IPO data provided by Hoover's Inc. Index membership data provided by Morningstar Inc.
ABOUT
Top Stocks provides analysis about the most noteworthy stocks in the market each day, combining some of the best content from around the MSN Money site and the rest of the Web.
Contributors include professional investors and journalists affiliated with MSN Money.
Follow us on Twitter @topstocksmsn.