Is huge BP penalty a warning for all companies?
The company and its former employees were also hit with criminal charges after a deadly 2010 accident. Other executives are paying attention.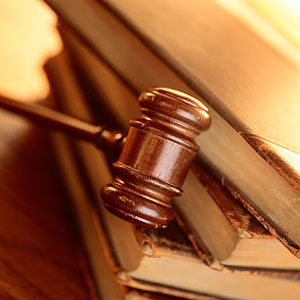 Does the record BP (BP) settlement with the U.S. government send a warning shot over the executive suites of national and international corporations?
On Thursday, BP announced it would pay $4.5 billion in fines for its role in the deadly 2010 accident on one of its deepwater drilling rigs in the Gulf of Mexico. That oil rig explosion killed 11 workers and created one of the worst oil spills in U.S. history. 

The settlement includes more than $1.25 billion in criminal fines, the largest penalty of its kind -- as well as payment to other government entities for the restoration, preservation and conservation of Gulf Coast areas affected by the disaster.
The federal indictment also charged BP with 11 counts of felony manslaughter, one count of felony obstruction of Congress and violations of several environmental acts. In addition, two men who worked on the Deep Water Horizon Rig at the time of the accident were charged with manslaughter -- and a former BP vice president has been charged with obstruction of Congress and making false statements.
And those individual criminal charges, some observers say, are being noticed among middle and upper-level corporate management.
"For corporations it's true that they would rather get a civil penalty rather than a criminal penalty," says David Dana, an environmental law professor at Northwestern University. "But on the other hand, at the end of the day, they're both money -- and they're a cost of doing business."
As an example, Dana points to the deadly 2005 explosion at BP's Texas City, Tex., refinery.  The Occupational Safety and Health Administration fined the company $87 million for not taking care of safety violations at the plant.
Dana notes there's been a "tremendous hesitance" in the past to bring criminal charges against individuals in environmental accidents and disasters -- or at best criminal charges were brought against low-level employees at the disaster site.

Which is why he says the indictment of a former BP vice president is unusual.

"I think that is something that will get the attention of people working in companies like BP at a managerial level," he says, "because nobody really wants to risk actual, criminal indictment or conviction."
At the same time, BP's settlement with the government doesn't bring an end to the billions of dollars in civil claims being leveled against the company by U.S. states, businesses, property owners and individuals.


But according to Dana, both the criminal and civil charges have sent an importance message to corporations. "I think a lot of people think that ultimately, what effects safety in these kinds of facilities is corporate culture," he says, "how much the corporation sends a message to everyone down the line that they're dedicated to actually spending money to be safe -- as opposed to the opposite message, which is 'we just want to get production rolling, no matter what.'"
For that message to be effectively communicated, Dana said, "it can't just come from the very bottom, it has to come from at least the middle or the top. So the higher-up the person is that's held responsible, I think, the bigger the possible effect on corporate culture."
More from Top Stocks

This is off topic. However, for many of you, this will be the most important post you will ready for all eternity. 
There is a great truth most never really consider. We all die, be it today or 100 years from now.  We will all be dead.  It is an absolute fact. 
What I briefly wish to talk about is where you will spend eternity.  Since we will all be dead someday, where we spend eternity is off paramount importance.  It is the only thing that truly matters.
I believe most people don't really like to think about death, and pretend it will not happen.  But it will.  I also believe most people don't like to think about eternity much because it cannot be proved. 
I am making a definitive statement.  Jesus Christ, whose birthday we celebrate on Christmas, and whose resurrection we celebrate at Easter, is the risen Son of God.  It is only through faith in him that your eternity can be made secure.    2,000 year ago or so, God sent Jesus, his only Son, to die on a cross for us.
Why did he have to die, you might ask.  All men have gone against and disobeyed God's commandments, the most basic of which is the 10 commandments.  As result, all men according to God are under the penalty of death.  The Lord is a just God and does not tolerate disobedience; his ways are higher than our ways.   
God however is merciful, and is not willing that anyone should perish.  So he sent his only Son, who was sinless and never disobeyed God, to die on the cross and therefore pay the penalty for all our sin. 
He offers forgiveness to those who are willing to accept the death of his Son as payment for your disobedience.  I am proclaiming this good news to you so that you might believe on the Lord Jesus and receive God's forgiveness.  In order to secure your eternity, you must believe that Jesus Christ paid the price on the cross for your sins, and you must accept his death on the cross as being the full and only payment.
If you believe in Jesus, then you should begin to read the word of God, the holy bible, and find out how God commanded us to live.  His two greatest commands are these, to love him with all our heart, and to love our neighbors as much as we love ourselves.  According to Gods word, if we do this we will live.
I have put before you the way to life.  It is your choice what you do with it.  I hope you choose well.    
Are you sure you want to delete this comment?
DATA PROVIDERS
Copyright © 2014 Microsoft. All rights reserved.
Fundamental company data and historical chart data provided by Morningstar Inc. Real-time index quotes and delayed quotes supplied by Morningstar Inc. Quotes delayed by up to 15 minutes, except where indicated otherwise. Fund summary, fund performance and dividend data provided by Morningstar Inc. Analyst recommendations provided by Zacks Investment Research. StockScouter data provided by Verus Analytics. IPO data provided by Hoover's Inc. Index membership data provided by Morningstar Inc.
ABOUT
Top Stocks provides analysis about the most noteworthy stocks in the market each day, combining some of the best content from around the MSN Money site and the rest of the Web.
Contributors include professional investors and journalists affiliated with MSN Money.
Follow us on Twitter @topstocksmsn.