Is Apple still a growth stock?
Its iPhones are still gaining market share and its iPad Mini is tapping the lower end of the tablet market.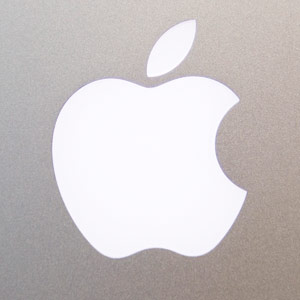 By Chad Henage
More than a year ago I wrote a story entitled, "Why Apple is worth at least $650" (see MotleyFool). Recently I read one entitled, "4 Reasons Why Apple Won't See $700 Again" (see MarketWatch) and thought it was a good time to revisit my original conclusion. 
Slowing growth in iPhones
Since iPhones account for 56% of Apple's (AAPL) total revenue, a slowdown could cause the company's earnings growth to change dramatically. However, when it comes to mobile phones, Apple is actually gaining market share on a global basis. 
According to Investors.com, total mobile phone sales worldwide show Samsung in the lead with 22.7% market share, Nokia in second place with 18%, and Apple in third place with 9.2%. Nokia surrendered 5.4% of market share, and this was absorbed mainly by Samsung taking 3.1% and Apple taking 1.8%. In addition, ABI research expects 44% growth in smartphones for 2013. Though Google's (GOOG) Android operating system outsells the iOS, the smartphone race is really between Samsung and Apple.
With Apple growing global market share, and the smartphone market growing quickly, this concern about competition doesn't appear based in fact. If there is a smaller player in the smartphone market that may benefit, it could be Microsoft (MSFT). This same ABI research shows that Windows Phone may take third place with as much as 3% of the market by the end of this year.
Shrinking margins
The article suggests that Apple's margins are shrinking because customers are choosing the cheaper iPhone 4 and 4S models over the iPhone 5. In addition, the iPad Mini is cannibalizing sales of the full sized iPad. One of these issues is real, the other is not. 
The iPad Mini is indeed cannibalizing sales of the full sized iPad. This makes sense because Apple is offering the "full iPad experience," but at a starting price of $329. So its profit margin shrinks as the average iPad selling price declines. In theory, though, Apple will gain in the end by addressing the previously untapped lower end of the tablet market. Without the Mini, these sales would go to Google's Nexus tablet, Samsung's Galaxy Tab and Note, or Amazon's (AMZN) Kindle. Since the previously mentioned ABI study expects 125% growth in tablet sales for 2013, the additional revenue from the low end of the market should more than offset the cannibalization of the full-sized iPad.
What is not a real concern is the sale of older iPhones at cheaper prices. Older iPhone models have cheaper components, which in turn help Apple to protect its margin. Carrier subsidies do the rest. A more valid reason for lower margins is the fact that the company has only been producing the iPhone 5 and iPad Mini for a short time. As sales increase, it can improve production efficiency and improve margins. 
Apple is a blue chip -- and that's a problem how?
I won't address the article's third issue, which was the loss of Steve Jobs, because it is what it is. Instead, let's look at the claim that Apple is becoming a blue chip stock and not a growth story. The article says that this would be a "blow to Apple and the cultists who worship the company." 
If being a blue chip stock means generating cash flow then Apple is doing this like neither of its large competitors. In the last six months, Microsoft grew its cash and investments by 3.05%, and Google grew its cash and investments by 5.92%. In the same six-month period, Apple showed a 13.08% increase in cash and investments. In fact, Apple's cash and investments now represent over 31% of the company's market cap. Considering Apple added over $15 billion in the last three months to the balance sheet, this seems almost ridiculously high.
The article seems to assume that a fast growing company can't pay a dividend or buy back shares. The truth is, Apple is being treated much worse than a blue chip stock. Some would argue that Microsoft is a blue chip, and the company's shares have a PEG ratio of 1.15. Others might argue that Google is a different type of blue chip stock, and yet its shares carry a PEG of 1.30. Apple on the other hand, has a PEG ratio of 0.56. If Apple merits being called a blue chip, the shares should carry a PEG ratio of at least 1. Many other blue chips like Coca-Cola or McDonald's carry PEG ratios of near 2 or more. At a PEG of 1, with the current expected growth rate, the appropriate price for Apple's shares would be closer to $850.

It seems to me that the only problem Apple has is over-expectation by the big Wall Street boys. The fundamentals are great, products great, cash position the envy of the business community, good management, loyal customers, huge growth potential, what's not to like ?  OK, Wall Street had their fun badmouthing the company and beating up the stock, but give it a month or two and let's watch them jump back in !
I think the money is in Commutation ETF'S. The providers of the service and data carriers is were the growth is. Apple and the other phones will have too much competition and the profit will shrink because of this. Apple has lost it shine. The service providers will make money off all the phones. Steve Jobs has nothing to do with it. It is too much competition in the product.
Are you sure you want to delete this comment?
DATA PROVIDERS
Copyright © 2014 Microsoft. All rights reserved.
Fundamental company data and historical chart data provided by Morningstar Inc. Real-time index quotes and delayed quotes supplied by Morningstar Inc. Quotes delayed by up to 15 minutes, except where indicated otherwise. Fund summary, fund performance and dividend data provided by Morningstar Inc. Analyst recommendations provided by Zacks Investment Research. StockScouter data provided by Verus Analytics. IPO data provided by Hoover's Inc. Index membership data provided by Morningstar Inc.
ABOUT
Top Stocks provides analysis about the most noteworthy stocks in the market each day, combining some of the best content from around the MSN Money site and the rest of the Web.
Contributors include professional investors and journalists affiliated with MSN Money.
Follow us on Twitter @topstocksmsn.