Chasing Value: Best Buy is buried in competition
It's not just Amazon the electronic retailer has to fear. It's the countless rivals -- online and on the street.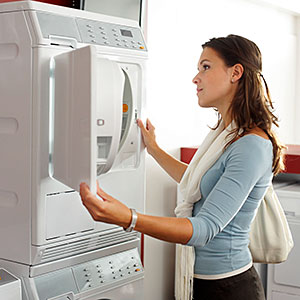 By Sheldon Liber
Need a coffee maker? You won't find one at Best Buy (BBY). Actually, you can find one and that's it, as I learned upon visiting a store this week and discovering it has nothing to offer. On the other hand, its website turned up a large selection, comparable to Amazon.com (AMZN).

My impression is that Best Buy as a big box retailer is dead. Its shrinking number of stores and rapidly diminishing foot print in the remaining ones coincides with continuing losses. This, in turn, has pushed the stock down to $15.30 Friday, hovering just over the 52-week low of $14.38. A 45% drop from its 52-week high, while the short interest is at 12.4% of the float, a heavy weight to bear.

Much is often made of big box retailers' competition with Amazon. Of course, they also compete with Wal-Mart (WMT) -- online and on the street. However, it's apparent from walking through a Best Buy store that more competition issues are abound. The electronic retailer has given up home appliance sales to privately held Pacific Sales (in California) through what appears to be a sublease of a major portion of the store. Small appliances seem to have moved entirely online. Therefore, one previous profit center is gone and one is diminished.

There was a time when the company was competing primarily with the likes of a bankrupt Circuit City, Sears Holdings (SHLD), which is having problems of its own, Target (TGT) and the aforementioned Amazon and Wal-Mart. The marketplace has evolved to where the chain is now competing even with Apple (AAPL), which is selling the same products in its stores -- in a much cooler environment. Beyond the pods, phones, pads and tablets, the ever increasing expansion of online entertainment is killing Best Buy's DVD and CD business. There are probably another dozen competitors in this area.

Not to be left behind (or further behind) Microsoft (MSFT) is opening its own stores and selling its own tablet computer and gaming equipment. (Microsoft owns and publishes Top Stocks, an MSN Money site.)

In the past decade, AT&T (T) and Verizon (VZ) have also opened retail outlets not only for wireless services and devices. And with the blurring of lines between computers and smartphones (if there is one anymore), Best Buy is in head-to-head competition here too.

In the area of office products such as printers, fax machines and supplies Best Buy is running up against Staples (SPLS), Office Depot (ODP) and numerous other retailers much more focused on this market. Also, in the case of Staples, Best Buy faces yet another superior online competitor.

Everywhere you look the electronic retailer is being buried by the competition. Flat screen televisions, a major Best Buy segment, has been commoditized. Evidence of this can be found not just in the shrinking sales (I bought mine online after price comparison), but in the news out of Japan where Sharp, Sony (SNE), Toshiba (TOSYY) and Panasonic (PC) have been reporting dire earnings news.

Interestingly, the Best Buy parking lot was almost full at midday, but I saw very few shoppers leaving with anything in hand. This leads me to believe that they are just visitors examining the goods before acquiring them elsewhere.

My own visit, where I left empty handed, stimulated me to write this story about Best Buy, having realized that I could not think of any area where the company could demonstrate a competitive advantage. As I have enumerated, it seems to have a disadvantage everywhere you look. That explains the continuing losses, negative PEG (price-to-earning-to​-growth) ratio and no definitive game plan from management. A sale or a merger is overdue.

Sheldon D. Liber is the CEO/CIO of Chasing Value Asset Management, Inc., and General Partner of the Chasing Value Fund. You can follow him on Twitter @chasingvalue
ABOUT
Top Stocks provides analysis about the most noteworthy stocks in the market each day, combining some of the best content from around the MSN Money site and the rest of the Web.
Contributors include professional investors and journalists affiliated with MSN Money.
Follow us on Twitter @topstocksmsn.