5 favorite Asia ETFs
Avoid China, but keep these other, fast-growing markets on your radar.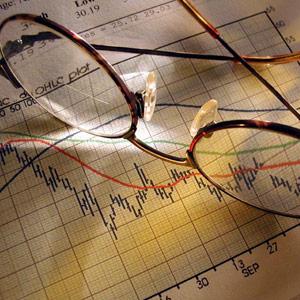 By Nicholas Vardy, The Global Guru
Investors in Asia have had a rough 2012. Many Asian stock markets are struggling. They are caught up in negative investor sentiment and the impact of the faster-than-expected​ economic slowdown in China.
While I am staying away from China and Chinese-linked markets like Hong Kong and Taiwan, I see several long-term investment opportunities in Asia.
1. iShares MSCI Singapore (EWS)
Over the past 40 years, Singapore has transformed itself from an economic backwater to an Asian Tiger success story.
When the former British colony became a fully independent country in 1965, its per-capita GDP was a lowly $511. Today that figure has risen to $59,711.
Singapore's low levels of corruption, skilled workforce, stable environment and efficient infrastructure have made it arguably the greatest economic success story among the Asian Tigers.
Singapore has been ranked No.1 in global innovation and competitiveness. It's ranked first for having the most open economy for international trade and investment.
And it's the world's easiest place to do business, with a corporate tax rate at a mere 17%. In the midst of the Great Recession, unemployment never hit higher than 3.4% -- a figure unimaginable to most Western economists.
Singapore's stock market has regained momentum, and has outperformed the U.S. S&P 500 over the past three months.
2. iShares MSCI South Korea (EWY)
Half a century ago, South Korea's economy was as poverty stricken as Upper Volta. Today, South Korea has transformed itself into the world's 10th-largest economy. Per capita annual income grew from $87 in 1962 to $22,778 in 2011.
Since its inauspicious beginning, Korea transformed itself into a world leader in shipping, semiconductors, digital displays and consumer electronics.
Once the butt of late-night TV jokes, Korean auto manufacturers such as Hyundai have surpassed German rivals Mercedes and BMW in quality surveys.
There is no higher-profile emblem of South Korea's success than consumer electronics giant Samsung, whose sales will exceed $200 billion in 2012.

Since launching in May of 2000, the South Korean ETF has more than tripled, while the S&P 500 has been negative.
3. iShares MSCI Malaysia (EWM)
Once a sleepy Southeast Asian backwater, Malaysia is the fifth "Asian Tiger" -- a worthy addition to the ranks of Hong Kong, Singapore, South Korea and Taiwan.
Today, it is the second wealthiest country in all of Southeast Asia, with a per capita gross domestic product of $8,209.
Like many of the Asian Tigers, over the past 50 years, Malaysia has exerted enormous effort to lift itself from poverty to bootstrap its economy into the modern world.
While the pace of development in Malaysia today is not as rapid or flashy, it has become more sustainable. Malaysia's stock market has also substantially outperformed the U.S. market over the past five years.
4. Market Vectors Indonesia (IDX)
Few markets in the world have enjoyed as much of a turnaround in investor sentiment as Indonesia. As the world's fourth-largest country with a population of 242 million, Indonesia boasts a young-and-growing population.
Once the sick man of South Asia, economic reforms initiated in 2004 have helped make it official Indonesian policy to add another "I" to the "BRIC" (Brazil, Russia, India, and China) acronym.
With the International Monetary Fund (IMF) forecasting that Indonesia will grow 6.1% in 2012, it is set to outperform several of its BRIC rivals.
Still, Indonesia remains off the radar for most investors, even as it is among the few global markets that managed to maintain its upward momentum over the past few years.
The Van Eck's Market Vectors Indonesia ETF has more than tripled since its launch in March of 2009 -- far outpacing the U.S. S&P 500.
5. WisdomTree Japan SmallCap Dividend (DFJ)
Two decades ago, Japan attracted the frenzied admiration of the world. The great Japanese bear market now has lasted twice as long as any other secular bear market on record.
Since the collapse of the Nikkei in 1989, trading volumes in Japanese small caps have all but evaporated. Investment banks and brokerages produce next to no research on the sector. And what little research there is, it rarely gets translated into English.
Yet, investors have never seen such low valuations in the history of a developed economy. Today, Japan has as many as 200 listed companies trading below cash on the books. That means you can buy these companies for free.
As of March 31, 2011, the companies in DFJ were valued at a mere 0.30 times price to sales and 0.69 to book value.
By way of comparison, Nasdaq stocks now trade at 1.95 times sales and 3.02 times book value. Japanese small caps could rise over five-fold before matching U.S. valuations.
More from TheStockAdvisors.com​
DATA PROVIDERS
Copyright © 2014 Microsoft. All rights reserved.
Fundamental company data and historical chart data provided by Morningstar Inc. Real-time index quotes and delayed quotes supplied by Morningstar Inc. Quotes delayed by up to 15 minutes, except where indicated otherwise. Fund summary, fund performance and dividend data provided by Morningstar Inc. Analyst recommendations provided by Zacks Investment Research. StockScouter data provided by Verus Analytics. IPO data provided by Hoover's Inc. Index membership data provided by Morningstar Inc.
ABOUT
Top Stocks provides analysis about the most noteworthy stocks in the market each day, combining some of the best content from around the MSN Money site and the rest of the Web.
Contributors include professional investors and journalists affiliated with MSN Money.
Follow us on Twitter @topstocksmsn.