New MacBook lost in iPad shuffle
All the Apple talk lately is about a smaller tablet, but the company may debut a new 13-inch laptop at the same time.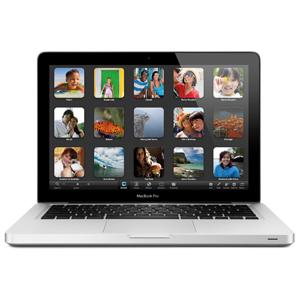 Apple (AAPL) reportedly plans to announce a new MacBook at the end of its iPad Mini launch event. Just one problem: What's a MacBook?
According to 9to5Mac.com, Apple plans to debut a 13-inch MacBook Pro with a retina display similar to the ones used on its iPhone and iPad. Apparently, this version was supposed to be released with the 15-inch Retina display MacBook in June, but production issues pushed it back a few months. Now Apple is expected to unveil the new MacBook Pro after it debuts the iPad Mini on Oct. 23.
That it's basically a throw-in at an iPad event says about all observers need to know about the laptop's place in the company. While MacBook unit sales increased 34% to more than 12 million in 2011, that was also the first year its sales were more than doubled by the iPad. Apple sold more than 32 million of the popular tablets last year and cleared $20.4 billion doing so. That's not just more than the $15.3 billion folks paid for MacBooks last year but is extremely close to the $21.8 billion they spent on Mac products of any kind.
Heading into Apple's latest earnings announcement on Oct. 25, Mac continues to lose momentum. In the third quarter, Apple sold 3 million MacBooks and 1 million desktops for a combined $4.9 billion in revenue. That quarter, Apple parted with 17 million iPads and rang up $9.2 billion in sales. As Macs saw revenue drop 3% year over year, iPad sales rose by nearly 40% in the same span.
As much as the debate over the death of the PC still rages, the death of the Mac is following a similar storyline. Big feline operating systems aside, MacBooks and Mac desktops are still big, clunky, keyboard-laden relics. They're still getting plenty of use and bringing in loads of revenue, but using one today is akin to hanging on to an old clamshell cellphone despite more than a decade of smartphones and half a decade of iPhones. They're still functional and, for some, preferable. But they're increasingly dated.
It's nothing against the Mac personally. PC makers like Dell (DELL) and HP (HPQ) have faced similar struggles as consumers shun bulkier tech for the next tiny toy with a touchscreen. Earlier this month, a report by IHS iSuppli found that ultrabooks and convertible computers weren't catching on. As a result, the PC market is expected to shrink by 1.2% to 348.7 million units this year, down from 352.8 million in 2011. A Gartner report, meanwhile, says worldwide PC shipments totaled just 87.5 million units in the third quarter of 2012. That's an 8.3% drop from the same period last year.
If Mac fans want some idea of where their beloved hardware is headed, they won't have to stray far from Cupertino to figure it out. By updating the MacBook with the Retina screen already in use on the iPad and iPhone, the MacBook is already getting the same treatment as Apple's other former favorite, the iPod.
Apple sold more than 300 million iPods in the 10 years after its launch, but lately the iPod seems redundant with the iPhone and iPad. The iPod's unit sales decreased by 7% and 15% in 2010 and 2011, respectively, while iPod revenue dropped 10% last year alone.
In its fiscal fourth quarter of 2006, Apple sold 8.7 million iPods for $1.6 billion, which accounted for nearly 33% of the company's overall revenue. Last quarter, only 7.6 million iPods were sold, for $1.2 billion, which is now only 3% of Apple's total take for the quarter.
Like the iPod, the Mac and MacBook will stick around as long as people are buying them and spending billions on them. Also like the iPod, though, the Mac family may be on its way to the back of the Apple store to make room for more popular products.
More from Top Stocks

DATA PROVIDERS
Copyright © 2014 Microsoft. All rights reserved.
Fundamental company data and historical chart data provided by Morningstar Inc. Real-time index quotes and delayed quotes supplied by Morningstar Inc. Quotes delayed by up to 15 minutes, except where indicated otherwise. Fund summary, fund performance and dividend data provided by Morningstar Inc. Analyst recommendations provided by Zacks Investment Research. StockScouter data provided by Verus Analytics. IPO data provided by Hoover's Inc. Index membership data provided by Morningstar Inc.
ABOUT
Top Stocks provides analysis about the most noteworthy stocks in the market each day, combining some of the best content from around the MSN Money site and the rest of the Web.
Contributors include professional investors and journalists affiliated with MSN Money.
Follow us on Twitter @topstocksmsn.