Can the BlackBerry dial up a comeback?
Research In Motion's quarterly loss wasn't nearly as bad as analysts had forecast, but it would be foolish to interpret this as all that significant.
By
Suzanne McGee
Research In Motion
(
RIMM
) is broken and bleeding, but the carnage isn't quite as bad as expected.
The company's
second-quarter loss
wasn't nearly as bad as analysts had forecast, but it would be foolish to interpret a
smaller-than-expecte​d
loss and a sharp, immediate rally in the share price (the stock surged about 14% in the first 20 minutes or so after the news hit traders' screens) as signs that the once-iconic company has put its recent woes behind it.
There's not much to celebrate about a loss of $235 million, or 45 cents a share, which, on an operating basis, ended up at 27 cents a share, almost half of what analysts had been predicting. RIM's revenue dropped 31%.
True, that's not as gloomy a picture as the company's first-quarter results painted -- back then, the losses were much higher and cash reserves and subscriber totals were lower. But the company can't continue posting such big negative numbers and be able to compete effectively against profitable and cash-rich smartphone manufacturers like
Apple
(
AAPL
) and Samsung.
Already, RIM's BlackBerry is playing at a disadvantage: While Apple's new iPhone just hit stores, the delayed BlackBerry 10 won't reach its fans until the new year. For now, those fans are loyal -- RIM reported its subscriber base actually rose to 80 million, despite the company's woes. But will that last as smartphone rivals roll out snazzier new models at a faster clip?
A research report from
Morgan Stanley
(
MS
) released earlier this year called RIM "essentially broken," and the company isn't exactly taking an ebullient tone. RIM says it expects to see "continued pressure on operating results for the remainder of the fiscal year based on the increasing competitive environment, lower handset volumes" as well as marketing costs tied to the BlackBerry 10 launch.
Then there is the strategic review that RIM announced last May but that has yet to bear significant fruit. All that the company's CEO, Thorsten Heins, disclosed on the traditional post-earnings conference call was that he's had talks with other CEOs about licensing the BlackBerry 10 operating system. No details, no timeline.
The one area in which RIM does appear to be making progress is in cutting costs and jobs. Folks in the twin cities of Kitchener and Waterloo, Ontario, where RIM is based, are worried about the fallout of those job cuts on the local economy; Waterloo plans to open a job center catering specifically to laid off Research in Motion employees. About 2,000 of them lost their jobs during the last three months company-wide, chief financial officer Brian Bidulka told conference call attendees.
By late Thursday evening, RIM's stock price was up 20%. Shares went up another 5% Friday to close at $7.50. None of the news that made its way into the public domain Thursday can explain that; certainly simply failing to lose quite as much money as everyone had expected, retaining some customer loyalty and boosting cash slightly isn't sufficient explanation for that kind of rally.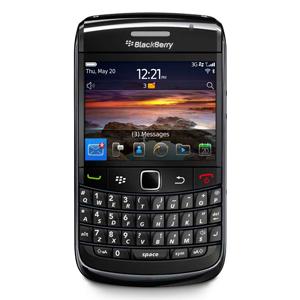 Instead, you have to look at the kinds of traders who have gravitated to the stock of late: For the most part, these aren't deep value investors betting that the company will pull off a miracle and return to the days when the BlackBerry was the communications device of choice. Most of the folks dabbling in RIM's stock these days are speculators, taking one side or other of the trade in an attempt to profit from the news flow. As recent events have shown, the stock is volatile, and even a rumor is able to send it up or down a few percentage points. But unless you have found a way to hack into the trading systems of the major short sellers, I don't advise you to follow suit.
Short sellers had been salivating at the prospect of RIM faring even worse than analysts had anticipated; certainly, the aftermath of the company's earnings announcements since early 2011 has featured declines in the stock ranging from a few percent to as much as 21%. Some speculators had driven up the stock by a few percent earlier in the week, hoping for some specific news about the business review. That prompted bears and professional shorts to double up their bets, according to two different traders who saw some of those positions being put in place.
Thursday's rally has all the hallmarks of a classic short "squeeze." Shorts looking for another grim quarter, another selloff and another quick and easy profit were caught off guard by the report that RIM's loss was narrower than anticipated, and pushed to close out their positions quickly, or take a large hit. Their buying back of the stock they had sold short accounted for a part of the rally; some speculative buying in advance of and during the squeeze simply made the rally that much larger.
The shorts aren't gone. They may retreat to the sidelines for now, but odds are they will be back, because Research In Motion isn't demonstrating enough positive momentum in its business operations to warrant a significantly higher share price. The company's second-quarter earnings have told us that Research In Motion's life expectancy may have increased by a few months, but the odds are still stacked heavily against it both surviving and thriving in the hyper-competitive smartphone market.
Suzanne McGee is a columnist at
The Fiscal Times
. Subscribe to
The Fiscal Times' FREE newsletter.
DATA PROVIDERS
Copyright © 2014 Microsoft. All rights reserved.
Fundamental company data and historical chart data provided by Morningstar Inc. Real-time index quotes and delayed quotes supplied by Morningstar Inc. Quotes delayed by up to 15 minutes, except where indicated otherwise. Fund summary, fund performance and dividend data provided by Morningstar Inc. Analyst recommendations provided by Zacks Investment Research. StockScouter data provided by Verus Analytics. IPO data provided by Hoover's Inc. Index membership data provided by Morningstar Inc.
ABOUT
Top Stocks provides analysis about the most noteworthy stocks in the market each day, combining some of the best content from around the MSN Money site and the rest of the Web.
Contributors include professional investors and journalists affiliated with MSN Money.
Follow us on Twitter @topstocksmsn.