Is fat-blocking Pepsi for real?
Japanese soda drinkers are getting a taste of a new Pepsi that purports to rid the body of fat. But don't look for this intestinal calamity-in-a-bottle in the US anytime soon.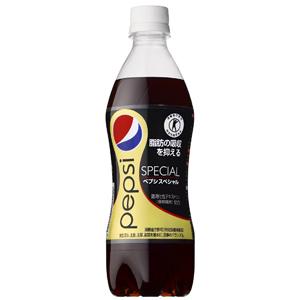 How do you drink a sugary soda without immediately processing it into love-handle cellulite or a winter layer of thigh fat? By pushing it out of your system as soon as possible, of course.
Japan got the first crack at this concept Tuesday when Pepsi (PEP) distributor Suntory debuted Pepsi Special, a "fat-blocking" soda laden with "indigestible dextrin." Let the "indigestible" portion of that description linger for a few minutes, because that's about all the time drinkers are going to have with it.
That's just straight-up fiber, and it's going to do what dietary fiber does to human beings. It's not going to block fat: It's going to serve as fat's burly bouncer and throw it out of your system in the quickest fashion possible. It'll fill you up, but -- not to get too scatological -- it'll do the toughest part of its job by emptying you out. Consider it best enjoyed with some free time and expendable reading material.
Oh, and a few grains of salt. The science supporting Pepsi Special's claim is speculative at best. Forbes cited a 2006 Japanese study that found rats given dextrin absorbed less fat than those that didn't. It also gave the nod to some University of Washington research from 2001 that found dextrin added to beverages made drinkers feel more full and knocked about 72 calories' worth of intake off subsequent meals. Even the Japanese Ministry of Health slapped a label on Pepsi Special indicating it "is intended to be consumed for the maintenance/promotio​n of health or special health uses by people who wish to control health conditions, including blood pressure or blood cholesterol."
This is just about the last thing that soda-guzzling America needs to hear. Half of U.S. consumers already swig a glass of soda a day, according to Gallup. They're not going to care that only the fiber typically found in grains, seeds, vegetables and fruits is proven to have the cholesterol-crushing​ effects that Suntory is trying to replicate with the synthetic fiber in Pepsi Special. They just want to have a fizzy brown drink at a movie without spending an extra 15 to 20 minutes in the gym afterward.
The Food and Drug Administration will have none of it. Soft drinks fortified with nutrients are typically blocked by the FDA to prevent them from making these kind of health claims in the U.S.
Sorry to flatten your 3-liter dreams, fatty, but the soda-machine equivalent of Jamie Lee Curtis' digestive yogurt isn't coming stateside anytime soon. Besides, remember when we thought we had our chip cravings figured out with Olestra, only to collectively recoil in horror at the ensuing "leakage" issues? Yeah, not doing that again.
More from Top Stocks

DATA PROVIDERS
Copyright © 2014 Microsoft. All rights reserved.
Fundamental company data and historical chart data provided by Morningstar Inc. Real-time index quotes and delayed quotes supplied by Morningstar Inc. Quotes delayed by up to 15 minutes, except where indicated otherwise. Fund summary, fund performance and dividend data provided by Morningstar Inc. Analyst recommendations provided by Zacks Investment Research. StockScouter data provided by Verus Analytics. IPO data provided by Hoover's Inc. Index membership data provided by Morningstar Inc.
ABOUT
Top Stocks provides analysis about the most noteworthy stocks in the market each day, combining some of the best content from around the MSN Money site and the rest of the Web.
Contributors include professional investors and journalists affiliated with MSN Money.
Follow us on Twitter @topstocksmsn.