Big Oil offers big bargains
Economic, political, and military turmoil around the globe have been tough on energy stocks in recent years. But that's made for some good deals.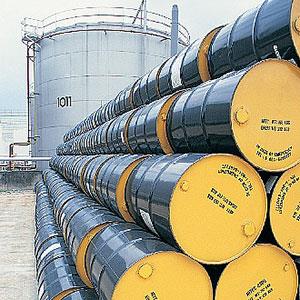 Integrated oil and gas companies have had a lot working against them the past few years. The U.S.'s slow economic recovery, Europe's troubled economy, a slowdown in China, numerous political crises and social unrest in the Middle East (including the recent attack on an Algerian gas complex). All of these issues and more have led many investors to steer clear of the major oil stocks. 
Over the past year, integrated oil and gas plays have gained just 7.4%, according to Morningstar, far underperforming the broader market. And over the past three years, while a strong bull market has been in effect, integrated oil and gas stocks have gained just 6.4%.
But as we move into 2013, some positive signs are emerging for the big oil stocks. 
The U.S. economy continues to surprise many with its resilience, and the nascent rebound in the housing sector could give it a nice boost this year. China, meanwhile, appears to have successfully engineered a soft landing, and in recent months signs have emerged that growth is starting to accelerate there. And, perhaps most importantly, because of all the fears and worries of the past few years, many oil and gas stocks are trading at very cheap valuations.
In fact, the integrated oil and gas industry is tied for number one on my "Validea Value Index," which ranks all industries in order of their overall valuations. My Guru Strategies (which are based on the approaches of history's most successful investors) are finding a number of high-quality, fundamentally sound integrated oil and gas companies that look like bargains. 
Here are some of the best of the bunch. As always, you should consider picks like these within a well-diversified portfolio.
Eni SpA (E): This Italy-based multinational oil and gas firm has a market cap of more than $90 billion, and it has taken in more than $170 billion in sales over the past year. Its shares were hit very hard when European debt crisis fears were at their peak, but over the past year or so they've rebounded.
My James O'Shaughnessy-based value model thinks Eni has more room to run. When looking for value plays, O'Shaughnessy targeted large firms with strong cash flows and high dividend yields. Eni is plenty big enough, plus it has $13.40 in cash flow per share (nearly 10 times the market mean), and a 5.4% yield, all of which help it pass the O'Shaughnessy-based model.
Phillips 66 (PSX): Phillips was spun off from ConocoPhillips last year. The Houston company has 15 refineries with a net crude oil capacity of 2.2 million barrels per day, 10,000 owned or supplied branded marketing outlets, and 15,000 miles of pipeline systems. It also has major natural gas and chemical operations.
Phillips ($38 billion market cap) gets strong interest from my Peter Lynch-based model. It considers the firm a "fast-grower" -- Lynch's favorite type of investment -- thanks to its impressive 43.5% long-term earnings per share growth rate. (I use an average of the three-, four-, and five-year EPS growth rates to determine a long-term rate.) Lynch famously used the P/E-to-Growth ratio to find bargain-priced stocks, and when we divide Phillips' 7.1 trailing 12-month (TTM) price/earnings ratio by that long-term growth rate, we get a PEG of just 0.16. That falls into this model's best-case category (below 0.5). 
Lynch also liked conservatively financed firms, and the model I base on his writings targets companies with debt/equity ratios less than 80%. Phillips' D/E is 39%, another good sign.
Chevron Corporation (CVX): This California oil and gas giant ($228 billion market cap) is also involved in the lubricant, petrochemical products, geothermal energy, and biofuels markets. Its trailing 12-month sales register at nearly a quarter-trillion dollars.
Chevron gets strong interest from my Lynch-based strategy, but unlike Phillips the model considers it a "slow-grower", thanks to its single-digit (9.2%) long-term growth rate. Slow-growers are primarily attractive for their dividends, and Chevron is paying a solid 3.1% dividend. It's also cheap, trading for just 9.5 times TTM EPS. For slow-growers, Lynch adjusted the "G" portion of the PEG to include dividend yield. When we divide Chevron's P/E by the sum of its growth rate and yield, we get a yield-adjusted PEG of 0.77, which comes in well under the model's 1.0 upper limit.
Chevron also has a debt/equity ratio under 10%, another reason the Lynch approach likes it.
Lukoil OAO (LUKOY): Russian Lukoil ($56 billion market cap) is the world's largest privately owned oil and gas company based on proved oil reserves, and is responsible for about 17% of Russian crude oil production. Its products are sold in Russia and former USSR republics, as well as Europe, Asia, and the U.S.
Lukoil gets high marks from my O'Shaughnessy- and Lynch-based models. The O'Shaughnessy approach likes its size, $16.20 in cash flow per share, and strong 5.5% dividend yield. The Lynch approach, meanwhile, considers Lukoil a "slow-grower," because of its 5.7% long-term growth rate. Lukoil trades for just 5.4 times TTM EPS, and when we divide that by the sum of its growth rate and yield, we get a yield-adjusted PEG of just 0.48, a great sign.
Statoil ASA (STO): Based in Norway, this integrated oil and gas firm ($84 billion market cap) has operations in three dozen countries across the globe. It has raked in more than $135 billion in sales in the past year.
Statoil gets high marks from my Lynch- and O'Shaughnessy-based models. The Lynch approach considers it a "stalwart" because of its moderate 15.7% long-term growth rate, the type of firm Lynch found offered protection in tough times. As with slow-growers, he added dividend yield to the "G" portion of the PEG for stalwarts. Statoil has a 5.7 TTM P/E and a 4.1% dividend yield, which, in combination with that long-term growth rate, make for a stellar 0.29 yield-adjusted PEG.
My O'Shaughnessy-based model also likes Statoil. The firm is plenty big enough for this model, and its $8.05 in cash flow per share and 4% yield also earn it high marks.
I'm long E, PSX, STO, and LUKOY. 
John Reese is founder and CEO of Validea Capital Management and Validea.com, a premium investment research site, and the author of "The Guru Investor: How to Beat the Market Using History's Best Investment Strategies."
Are you sure you want to delete this comment?
DATA PROVIDERS
Copyright © 2014 Microsoft. All rights reserved.
Fundamental company data and historical chart data provided by Morningstar Inc. Real-time index quotes and delayed quotes supplied by Morningstar Inc. Quotes delayed by up to 15 minutes, except where indicated otherwise. Fund summary, fund performance and dividend data provided by Morningstar Inc. Analyst recommendations provided by Zacks Investment Research. StockScouter data provided by Verus Analytics. IPO data provided by Hoover's Inc. Index membership data provided by Morningstar Inc.
ABOUT
Top Stocks provides analysis about the most noteworthy stocks in the market each day, combining some of the best content from around the MSN Money site and the rest of the Web.
Contributors include professional investors and journalists affiliated with MSN Money.
Follow us on Twitter @topstocksmsn.