Pickens' call could benefit these gas stocks
If the legendary investor is right (again), these stocks could surge.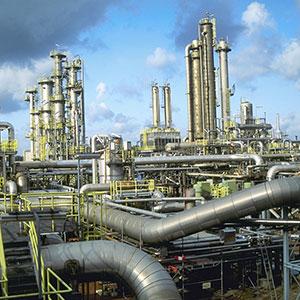 By
Gordon Wilcox 
Legendary billionaire energy investor T. Boone Pickens did not become legendary, or billionaire for that matter, by making a lot of mistakes. To that end, many traders who actively follow energy equities and futures listen when Pickens speaks.
Pickens noted Wednesday on CNBC that oil probably will not fall much further than another $5 per barrel -- encouraging news for the oil bulls. West Texas Intermediate for November delivery finished at $89.98 on Wednesday, the lowest closing price since Aug. 2.
Perhaps more interesting was Pickens' call on natural gas, which he expects to trade up to $4 by the end of this year. The October futures contract expired Thursday, but it appears the November contract will trade above $3 per per million British thermal units, a price the front-month contract has not settled at since July.
In other words, natural gas at $4 per million btu is an ambitious call and if that scenario comes to pass, the following stocks could be big winners:
Cabot Oil & Gas (COG)
Cabot has the word "oil" in its name, but this is a gas company. At the end of 2011, 96% of the company's proven reserves were natural gas.
In the past five trading days, Cabot has been treated like an oil stock as the shares have fallen four percent. The good news is that decline serves to make an already alluring valuation all the more compelling.
Beyond the reserves statistic, there is another reason why Cabot will benefit from higher natural gas prices: Production growth. In July, the company forecast 2012 production growth of 35% to 50% and liquids production growth of 55% to 65%. Cabot expects 2013 production growth of 30%.
Range Resources (RRC)
There are two easily identifiable reasons why Range Resources will deliver for investors if natural gas soars to $4 and beyond. At December 31, 2011, Range had 5.1 Tcfe of proved reserves, a 14% increase over the prior year.  In addition, Range estimates 44 to 60 Tcfe in net unrisked resource potential from its unbooked drilling inventory and emerging plays, the company said on its web site.
Nearly 80% of those reserves are natural gas. The company's production growth outlook for this year is not as strong as Cabot's, but growth of 30% to 35% is still impressive. The other reason Range would benefit from higher gas prices is that takeover rumors could be renewed.
Range has long been believed to be a takeover target with Royal Dutch Shell (RDS.A) often mention as a logical suitor. That rumor has been around for years, but Range is still an independent company. Something to consider is that like regular investors do sometimes, big companies chase performance. It would be cheaper to buy Range with gas futures at $3 per million bTu, but if the price jumps to $4 and beyond, that could motivate some suitors to come forward.
First Trust ISE-Revere Natural Gas Index Fund (FCG)
One benefit of the First Trust ISE-Revere Natural Gas Index Fund is it removes the burden of stock-picking for investors. Another is this fund is chock full of potential takeover targets, including Cabot and Range. Both are found in FCG's top 10 holdings.
The downside is this is a volatile ETF and in recent days has been treated more like an oil fund. Last week, FCG was trading around $18. It closed just above critical support at $17 on Wednesday.
More from Benzinga
So many wise men like Picken's makes the future foggy.  Quite recently another wise man
pointed out that a lot of oil drilling is going on and they discover so much natural gas at the 
same time that its abundance will insure the price of naural gas will stay cheap. Currently
natural gas is going up but there is not enough of a trend to accept Picken's view just because
he said it.

Living in Oklahoma, Pickens home state, I wouldn't trust much of what he says. He seems to only says and do things that will benefit him. He tries to force or influence things in the market that will bring him more money and power. That is how he has always made money. Some of that is good business but there could be a lot of personal gain as a motivation. A few years ago he was really pushing CNG and wind energy. He wanted the federal government to require that all federally owned vehicles run on only CNG. That would be a captured market that he has a huge interest in. Then he can control the price after the fact because they could only buy CNG. Most CNG is sold on long term contracts which keeps the price fairly stable. Unlike oil prices which can have huge price spikes on a daily and seasonal basis. And now Pickens has basically dropped and sold the wind energy part of his business plans. Makes you wonder what his motivations were with that part of his plans. Any business with him should probably be done, as they say in business, "at arms length". The same about any statements about the industry that he is involved in. On the surface it looks good but what is the deeper connection and final influence. One of the good things coming from some of his statements is that CNG is being looked at as an alternative vehicle fuel and recently GM and Chrysler have begun to design dual fuel trucks for delivery from the factory as an option. This may push more stations to carry CNG and expand that infrastrucure which would be good for the overall economy.

Prognostication at a time like this is pretty safe.  It is likely that there will be a bounce, so the bullish pundits can claim victory, but also it is extremely likely that the price will remain depressed for years, possibly many years, so the bearish analysts can also say "I told you so".  Will you make money or lose money?  Anybody's guess, and it has little to do with predictions, more about tactics and timing, whether short-term or long-term. 
Are you sure you want to delete this comment?
DATA PROVIDERS
Copyright © 2014 Microsoft. All rights reserved.
Fundamental company data and historical chart data provided by Morningstar Inc. Real-time index quotes and delayed quotes supplied by Morningstar Inc. Quotes delayed by up to 15 minutes, except where indicated otherwise. Fund summary, fund performance and dividend data provided by Morningstar Inc. Analyst recommendations provided by Zacks Investment Research. StockScouter data provided by Verus Analytics. IPO data provided by Hoover's Inc. Index membership data provided by Morningstar Inc.
ABOUT
Top Stocks provides analysis about the most noteworthy stocks in the market each day, combining some of the best content from around the MSN Money site and the rest of the Web.
Contributors include professional investors and journalists affiliated with MSN Money.
Follow us on Twitter @topstocksmsn.