Why restaurants freak out over Obamacare
Papa John's, Denny's and others are as worried about employee pay as health insurance.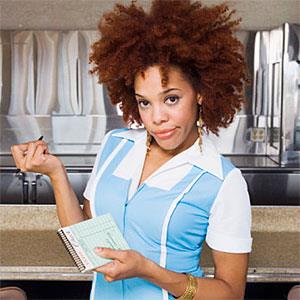 Since President Barack Obama was re-elected earlier this month, the harshest criticism of his Affordable Care Act and most pointed threats about its implementation have come from the Papa John's pizza chain, the Jimmy John's family of sandwich shops, and franchisees for Applebee's and Denny's restaurants.
Why are chain restaurants so disproportionately disturbed by "Obamacare?"


The standard answer is that it's going to eat into restaurant franchises' bottom line. The Affordable Care Act's casual food critics have taken a highlighter to the law's stipulation that businesses with 50 or more full-time-equivalent​ employees that do not provide health insurance coverage must pay a penalty of $2,000 per full-time employee in excess of 30 full-time employees. There's a bit more to it than that, but why clutter up a perfectly good rant?
Papa John's (PZZA) founder and chief executive John Schnatter proclaimed immediately after the election that his franchise owners may have to raise prices and cut worker hours to adhere to the rule. Almost a month earlier, Jimmy John's sandwich shops founder and chief Jimmy John Liautaud said he would cut employee work weeks "down to 28 hours" in order to meet the law's requirements. Both men openly supported Obama's opponent, Mitt Romney, during the election.
Since Obama's re-election, though, restaurant opposition to his health care plan hasn't been nearly as top-down. Zane Tankel, who owns 40 Applebee's franchises in the New York metropolitan area, said he would freeze hiring and cut worker hours because of the Affordable Care Act. Applebee's parent company, DineEquity (DIN), issued a statement almost immediately asserting that "It's certainly our hope that our guests recognize and realize that Mr. Tankel's views are not representative of the broader Applebee's brand."

John Metz, who owns 30 Denny's (DENN) locations in Florida, proposed tacking on a 5% Obamacare fee to each bill and told Huffington Post, "Customers have two choices: They can either pay it and tip 15 or 20%, or if they really feel so inclined, they can reduce the amount of tip they give to the server." That didn't sit well with Denny's chief executive John Miller, who scolded Metz into an apology on Monday for putting Grand Slam Breakfast-sized words into the company's mouth as Denny's managers in Florida dealt with falling sales and angry customer phone calls.
All of this wailing over employee numbers and hours obscures the aspect of the Affordable Care Act that may be concerning chain and franchise owners most. Under the new law, health insurance premiums charged by employers to employees can't exceed 9.5% of an employee's household income. The largest franchise group in the world, the International Franchise Association, issued a report stating that as many as 38% of employers may be at risk of violating that particular provision.
The group estimates that the act will add $6.4 billion in costs to franchise businesses. Based on feedback from International Franchise Association members, the report estimates that both the employer responsibility and employee pay provisions could cost about 3.2 million full-time franchise workers their jobs.
But hidden in that report is some language that speaks right to the core of this issue for restaurant franchises. The report found that in 2010, 50% of restaurant employees worked part-time "i.e. under 35 hours per week." Under the Affordable Care Act, once an employee puts in 30 or more hours a week, he or she is "full-time equivalent." That means they'd have to be insured as a full timer or, at the very least, paid like a full-timer to offset the cost of buying insurance.
If customers jonesing for an appetizer special, a cup of melted garlic butter for their crust or a big pile of all-day breakfast wonder if the new health care law is really going to hurt restaurant franchises -- or if surcharges really help -- Slate's Matthew Yglesias has pointed to San Francisco as an example. The city passed universal health care legislation that meant increased costs for employees in the restaurant industry. Restaurants tacked on surcharges, but much of that money just ended up in the pockets of business owners.
That isn't going to be news to anyone who reads a site with the word "Money" in its name. Shipping fees, baggage fees, ATM transaction fees and myriad other fees are revenue creators and an accepted -- if often grumbled-about -- part of the consumer experience. Restaurants' threatened Obamacare surcharges may or may not be tied to actual, associated costs of the new health care program, but as AdAge pointed out last week, they could give confused consumers some idea of what the money on their bill is buying besides hastily assembled sandwiches and cheap french toast.
More from Top Stocks

DATA PROVIDERS
Copyright © 2014 Microsoft. All rights reserved.
Fundamental company data and historical chart data provided by Morningstar Inc. Real-time index quotes and delayed quotes supplied by Morningstar Inc. Quotes delayed by up to 15 minutes, except where indicated otherwise. Fund summary, fund performance and dividend data provided by Morningstar Inc. Analyst recommendations provided by Zacks Investment Research. StockScouter data provided by Verus Analytics. IPO data provided by Hoover's Inc. Index membership data provided by Morningstar Inc.
ABOUT
Top Stocks provides analysis about the most noteworthy stocks in the market each day, combining some of the best content from around the MSN Money site and the rest of the Web.
Contributors include professional investors and journalists affiliated with MSN Money.
Follow us on Twitter @topstocksmsn.