Warren Buffett's elephant gun hits Heinz
After a dry spell, the Oracle of Omaha comes through with one of his biggest-ever deals.
By Antoine Gara

After alluding to a $20 billion deal for nearly a year, Warren Buffett of Berkshire Hathaway (BRK.A) aimed his investor's elephant gun at H.J. Heinz (HNZ) in one of his largest acquisitions ever.
Berkshire on Thursday announced a deal to buy the iconic ketchup maker for $72.50 a share in cash, in a transaction that values the company at about $28 billion when counting debt.
To buy Heinz, Berkshire will be teaming up with private equity firm 3G Capital, an emerging presence in the foods and restaurant space.
The deal may put to rest months of speculation about where Buffett would invest Berkshire Hathaway's impressive cash hoard next. In 2009, the Oracle of Omaha, as he's known, cut his biggest-ever deal in buying railroad Burlington Northern Santa Fe for $26.5 billion, and roughly a year later Berkshire bought chemicals giant Lubrizol in a $10 billion acquisition.
Previously, industrial giants like Deere (DE) and Cummins (CMI) were seen as being a good fit for Buffett's cash stockpile, which stood at over $47 billion as of the third quarter.
At Berkshire Hathaway's annual meeting last May, Buffett fanned speculation about his next large acquisition, announcing that the company had come close to cutting a $22 billion deal during the last quarter of 2011. In January, CNBC's David Faber reported that Berkshire was in the running for the New York Stock Exchange (NYX) until a competitor bourse, IntercontinentalExch​ange (ICE), prevailed with a higher bid (read on TheStreet).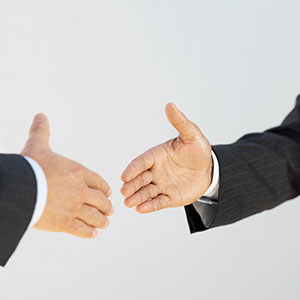 In a Thursday CNBC interview, Buffett said he'd been studying Heinz for decades, but that formal deal negotiations only started in December of 2012.
With 3G Capital, owner of Burger King Worldwide (BKW), Buffett is expanding Berkshire's reach into the food industry. Always eager to buy up businesses with stable earnings and enduring products, Buffett teamed up with Mars to finance its acquisition of Wm. Wrigley Jr. Co. in 2008 for $23 billion.
Within Berkshire Hathaway's stock portfolio, Coca-Cola (KO) remains a top holding.
"Immediately it gave me flashbacks to the Wrigley and Mars deal," Brian Sozzi, chief equities analyst at NBG Productions said of Thursday's acquisition. "I think longer-term you are going to see more consolidation in the [food & beverage] space, chiefly because of inflation," he added, while highlighting companies such as Hershey's (HSY) or Campbell's Soup (CPB) could have been Berkshire targets.
"Heinz has strong, sustainable growth potential based on high-quality standards, continuous innovation, excellent management and great-tasting products," Buffett said in a statement announcing the deal.
"Their global success is a testament to the power of investing behind strong brand equities and the strength of their management team and processes. We are very pleased to be a part of this partnership."
Thursday's deal will be financed through a combination of cash provided by Berkshire Hathaway and 3G Capital, a rollover of existing debt, and financing commitments from Wells Fargo (WFC) and JPMorgan (JPM).
The proposed deal values Heinz at about a 20% premium to its Wednesday closing price. Shares in the company, which continues to breach record highs, had risen nearly 17% in the 12 months prior to Thursday's transaction.
"With Heinz stock recently at an all-time high and 30 consecutive quarters of organic topline growth, Heinz is being acquired from a position of strength," William Johnson, Heinz chairman and CEO, said in a statement.
More from TheStreet.com
What does Buffett see in Heinz? How about the opportunity to revive all the regional agriculture and processing plants that once existed throughout America? We import a crop (tomatoes) that could and should be grown all over America, including urban areas that could seriously use the renewal and the jobs that come with it. The tomato is literally the most widely used cultivated crop in existence. Heinz processes so many different basic fruit and vegetable yields. Kudos to the old man again. At least he is using his head and knowledge positively... what the heck are the crooked Koch brothers doing with theirs? Isn't there a filabuster over the Secretary of Defense replacement brewing? Who do you think pays for all the decaying being done to America? Say: KOCH and you win!
Does anyone realize that Mitch McConnell- Republican, Party of NO pledger and all-around useless unethical politician... has a 16% approval rating and 80% of Kentucky voters say they will vote for ANYONE other than Mitch or protest for a none-of-the-above option if he is the sole choice? I understand that nearly every Red State is like this now. We just had the elections and our circumstances are extremely dire. To have "pledgers" at all is accepting terrorism as a political or ethical option. It is not. Don't wait for the next election. Simply write on a piece of paper: "I am a registered voter in the State of (enter state name here, spell it correctly) and I hereby authorize the United States of America to remove my sitting member from Congress." Date it, sign it and print your name below it and mail it to the White House. To have PLEDGED to do the bidding of anyone other than YOU or ME is terrorism. We are Americans, not sheep... get the pledgers gone, elect ethical people to replace them and let's get going on a cooperative solution to our mounting troubles. Let's move forward again, America!Mitch and his crooks are plotting a filabuster meant to stop the appointment of a new Secretary of Defense. That leaves our military without guidance. A filabuster, much like a pledge... that benefit the PARTY not the PEOPLE who elected him. Do you need the President's mailing address? LOOK IT UP while Rush Limbaugh is on the radio, gives you a constructive alternative to destructive spew.
Are you sure you want to delete this comment?
DATA PROVIDERS
Copyright © 2014 Microsoft. All rights reserved.
Fundamental company data and historical chart data provided by Morningstar Inc. Real-time index quotes and delayed quotes supplied by Morningstar Inc. Quotes delayed by up to 15 minutes, except where indicated otherwise. Fund summary, fund performance and dividend data provided by Morningstar Inc. Analyst recommendations provided by Zacks Investment Research. StockScouter data provided by Verus Analytics. IPO data provided by Hoover's Inc. Index membership data provided by Morningstar Inc.
ABOUT
Top Stocks provides analysis about the most noteworthy stocks in the market each day, combining some of the best content from around the MSN Money site and the rest of the Web.
Contributors include professional investors and journalists affiliated with MSN Money.
Follow us on Twitter @topstocksmsn.