Could California's gas spike spread?
Fragile refineries, cheap crude exports and commodities bets leave all US drivers vulnerable.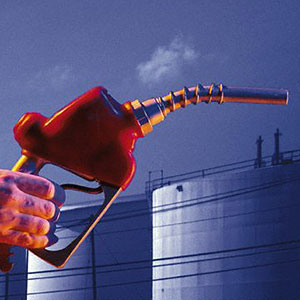 California political leaders are scrambling to cap fuel prices, but there's little they can do to keep their state's problems at the pump from spreading.
Facing fuel shortages and fuel prices nearing $5 a gallon, ordinarily eco-conscious Gov. Jerry Brown directed the California Air Resources Board on Sunday to permit oil companies to start selling winter-blend gasoline. That fuel evaporates more quickly in warm weather than the summer blend and usually isn't permitted to be released until Oct. 31. But it's estimated to increase California's gasoline supply by 8% to 10% and make it 15 to 20 cents cheaper per gallon.

Meanwhile, Sen. Dianne Feinstein has called for a federal investigation into gas prices because she doesn't believe they're tied to supply or demand. She issued the same call in August, when gas was nearly 50 cents per gallon cheaper.


The problem is that the issues affecting California gas prices aren't California's alone, even if the consumer burden is. The average price of a gallon of regular gasoline in California on Monday was $4.69, or 20 cents more than it was on Friday, according to the AAA Daily Fuel Gauge Report. That's the highest in the country and well above the roughly $3.80 national average reported by the Energy Information Administration.
In portions of the car-dependent state, prices have jumped 60 cents in less than two weeks as refinery problems have created shortages and helped send wholesale prices soaring. Among the recent disruptions, an Aug. 6 fire at a Chevron (CVX) refinery in Richmond has one of the region's largest refineries producing at reduced capacity. A power failure in Southern California has affected an Exxon Mobil (XOM) refinery, which just came back on line Friday, and a Chevron pipeline that moves crude to Northern California also was shut down.
It's a scenario that could unfold anywhere in America and nearly has on occasion. There hasn't been a refinery built in the U.S. since 1976, which means each time one goes offline for a bit or shuts down, the gap between crude oil and gasoline supplies widens. Analysts were predicting disastrous results for Northeast gas prices last year, when Sunoco (SUN) announced plans to shut a Philadelphia refinery and said imported crude oil prices were getting too high and supplies of regional gasoline were too great for decreased demand. The Carlyle Group, a private-equity firm, disagreed and bought the plant in July to continue gasoline-refining operations and to handle natural gas from the nearby Marcellus Shale.
Sunoco wasn't wrong in its original assessment: U.S. gasoline demand is waning. According to Tom McClellan, the editor of the McClellan Market Report, U.S. gasoline usage peaked at 399 million barrels a day back in August 2005 before dropping more than 10% since. McClellan, the EIA and the Census Bureau say usage actually peaked at nearly 1.32 gallons per person per day in 1990 before increased automotive efficiency and telecommuting dropped usage closer to 1.12 gallons per day this year.
But gas prices are 50% higher today than they were in 2008, when oil prices were about $50 higher per barrel. Energy blogger and Christian Science Monitor columnist Keith Schaefer said in his column last month that cheaper domestic crude is a big part of the reason gas prices are so high. The EIA says U.S. crude oil production is up nearly 1 million barrels from last year, which Schaefer says is fueling interest from other countries that want our cheap crude exports.
Sen. Feinstein is right but wrong: U.S. gasoline prices aren't based solely on U.S. gasoline supply and demand. They're based on its crude supply and demand as well. If it's in more demand elsewhere, that's less supply headed here. Not that North America has the refinery capacity to handle it. The nation saw what refinery shutdowns did in California, but an explosion at Irving Oil Corp.'s refinery in Saint John's, New Brunswick, in September jolted gas prices 2.3% nationwide on the New York Mercantile Exchange.
Meanwhile, gasoline prices were also goosed when Hovensa LLC shut a St. Croix refinery in February that supplied 95,000 barrels a day of gasoline to the East Coast in 2011 -- or 3% of consumption -- and when ConocoPhillips (COP) shuttered its Trainer refinery in Pennsylvania last year. Delta Air Lines bought the Trainer facility earlier this year and put it back into action last month, but the loss of the two refineries helped Northeast gasoline prices spike 36 cents per gallon within the past year.
Commodities brokers know the refineries troubles all too well and are starting to place huge bets on commodities futures as peak winter heating demand nears. As noted by Fortune, and as we explained last week, a recently released United Nations report explicitly states that the "financialization" of commodities markets -- "hundreds of billions of dollars of bets placed on expectations of temporarily rising prices" for energy, food and other goods -- is the "root cause" of elevated prices. Those bets pushed this summer's global oil prices 65% higher than the averages reached during the commodity price boom of 2003 to 2008 and are spreading the consumer pain far beyond California's borders.
DATA PROVIDERS
Copyright © 2014 Microsoft. All rights reserved.
Fundamental company data and historical chart data provided by Morningstar Inc. Real-time index quotes and delayed quotes supplied by Morningstar Inc. Quotes delayed by up to 15 minutes, except where indicated otherwise. Fund summary, fund performance and dividend data provided by Morningstar Inc. Analyst recommendations provided by Zacks Investment Research. StockScouter data provided by Verus Analytics. IPO data provided by Hoover's Inc. Index membership data provided by Morningstar Inc.
ABOUT
Top Stocks provides analysis about the most noteworthy stocks in the market each day, combining some of the best content from around the MSN Money site and the rest of the Web.
Contributors include professional investors and journalists affiliated with MSN Money.
Follow us on Twitter @topstocksmsn.