Why Citigroup's Pandit had to go
After the bank's CEO resigned, its reputational value got a boost.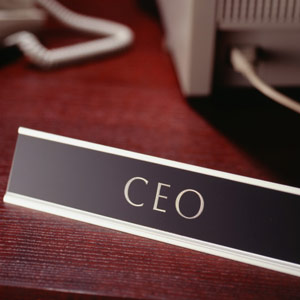 By Nir Kossovsky
Reputation is about what the market expects a company to do, and why it rewards some companies and punishes others. The market expects banks to harness their balance sheets to create proportionately sized products of value, services of benefit and returns on investment. Reputational value is how the market rewards a company for meeting expectations.
Citigroup (C) was in the midst of a reputational value crisis, so reputational value wonks were not surprised when Vikram Pandit recently stepped down as the bank's chief executive officer.
For four of the six stakeholder groups whose behaviors determine reputational value, the change is positive. One stakeholder group -- the board of directors -- was a clear winner. Two other stakeholder groups -- creditors and equity investors -- can now be expected to reward Citigroup with a lower cost of capital. The fourth is regulators, who now have a cleaner slate to work with. Michael Corbat, the incoming CEO, can therefore concentrate his efforts on making Citigroup the bank of choice for customers and employees.
The reputations of companies and CEOs are often conflated. Serial studies over 10 years by Weber Shandwick's chief reputation strategist, Dr. Leslie Gaines-Ross, suggest executives believe that 50% of a company's reputation is attributable to its CEO. In a May 2012 update, 66% of the general public said their perceptions of top leadership also affected their opinions of company reputations from a great deal to a moderate degree. Only 7% said there is no link.
Because Citigroup's reputation under Pandit's leadership was not in the ballpark of a sector behemoth, equity investors registered their frustration with unmet expectations. They are valuing Citigroup with a price-to-book ratio of only 0.61 while valuing JP Morgan Chase (JPM), another behemoth, 49% higher at a ratio 0.92. They also registered their delight with the news by boosting Citigroup more than 4% since the resignation was announced.
But reputation has measurable value far beyond market capitalization. A better reputation translates into value from all stakeholders: customers will accept higher prices, vendors and employees offer better terms for their services, creditors offer better terms for capital, and regulators tend to be more forgiving. It should not be surprising that Warren Buffet would tell his employees: "Lose money for the firm, and I will be understanding. Lose a shred of reputation for the firm, and I will be ruthless."
Creditors should come around soon. While in the immediate aftermath Moody's warned it could cut Citi's rating from Baa2, evidence shows that, all things being equal, companies with better reputations have lower credit costs. The costs of debt can easily shift downward 60 basis points in the setting of a better reputation, and credit default swap prices show similar effects.
Regulators will have an easier go of things, which can only benefit Citigroup. Sheila Blair, the former head of the FDIC, told Bloomberg radio that Pandit's resignation was very positive. Insiders told the Financial Times that the bad relationship between Pandit and regulators was a factor in the Federal Reserve's rejection in March of Citi's proposal to buy back shares and increase its dividend payments.
In fairness, Citigroup's reputation is not awful. The Steel City Reputational Value Metrics, which power the RepuStars Variety Corporate Reputation Composite Equity Index calculated by S&P/Dow Jones Indexes, show Citigroup's rankings and value volatility are middling.

Among 250 companies in the super sector of banks, holding companies and security brokerages, Citigroup last week ranked in the 56th percentile on Steel City Re's CRR, a measure of relative reputational standing. The company ranked in the 46th percentile on the RVM, a measure of reputational value volatility. Not surprisingly, Citigroup was rewarding equity investors with trailing 12-month returns in the 49th percentile. The figures are vastly improved from just earlier this year. In late January, the same metrics had values corresponding to the 10th, 36th, and 17th percentile.
But as is often the case, better may not be good enough. None of these levels are what would be expected for such a huge balance sheet. Goldman Sachs's (GS) recent CRR was in the 88th percentile and its RVM volatility was in the 40th percentile. JP Morgan Chase's CRR was the 77th percentile and moving upwards with a greater RVM volatility ranking in the 65th percentile.
Mediocre metrics alone are not necessarily the undoing of a CEO. Lose value and shareholders will support management as long as management's reputation for eventually rewarding shareholders remains intact. The investors' message also comes with a warning. Lose value, signal disregard for shareholders and cause shareholders to expect little from management, and they will fight on pay or seek the removal of management and/or the board.
Citigroup's reputational value crisis became one the board of directors could no longer ignore when shareholders voted down Pandit's pay package -- a package whose magnitude was inconsistent with expectations.

Studies show that greater respect goes hand in hand with greater CEO salary in the financial sector. Barron's Respect scores, a survey-based measure of equity investor sentiment, explained 27% of the variance in salary levels among CEOs of the world's largest financial institutions, and each additional full notch of additional Barron's Respect translated to an additional $800,000 in salary.

Three companies stood apart from the 2012 model. Berkshire Hathaway (BRK.A) had the second highest mean Barron's Respect score among the largest financial institutions, just behind Visa (V). Visa's CEO's nominal salary was $4.23 million and was low relative to the respect earned from investors. Berkshire's CEO, one of the five wealthiest men in the world, took home only $490,000 in salary, an exceptionally low nominal salary that is heavily supplemented with contingent compensation.

At the other end of the spectrum, Citigroup had the second lowest mean Barron's Respect score, just above AIG (AIG). While AIG's CEO's salary was $3.02 million, and his compensation package was approved by 99.19% of the votes cast, Citigroup's CEO's nominal salary was significantly above the trend line at $7.02 million; his compensation package was approved by only 45% of the votes cast.
The board had to act. Ann Murray, partner at McKenna Long & Aldridge LLP, a law firm, warns that boards need to act defensively and anticipate shareholder reaction. "Failed" say-on-pay votes triggered derivative litigation against directors in about 20% of the cases in 2011.
In summary, the reputational value impact of Vikram Pandit's departure helps explain why 70% of corporate directors rank reputation as their firm's topmost concern, and why 71% of S&P 500 companies now disclose the materiality of reputation risk in their annual reports. It also explains why a diversity of insurance products have popped up over the past 18 months to address various aspects of reputation and reputational value risk -- reputation has significant value.
Nir Kossovsky is the author of the forthcoming book "Reputation, Stock Price and You."
DATA PROVIDERS
Copyright © 2014 Microsoft. All rights reserved.
Fundamental company data and historical chart data provided by Morningstar Inc. Real-time index quotes and delayed quotes supplied by Morningstar Inc. Quotes delayed by up to 15 minutes, except where indicated otherwise. Fund summary, fund performance and dividend data provided by Morningstar Inc. Analyst recommendations provided by Zacks Investment Research. StockScouter data provided by Verus Analytics. IPO data provided by Hoover's Inc. Index membership data provided by Morningstar Inc.
ABOUT
Top Stocks provides analysis about the most noteworthy stocks in the market each day, combining some of the best content from around the MSN Money site and the rest of the Web.
Contributors include professional investors and journalists affiliated with MSN Money.
Follow us on Twitter @topstocksmsn.