Inside Wall Street: Enjoy the Dow's ride to 16,000
Both the incorrigibly unhampered DJIA and broader S&P 500 have been rocketing to record highs.
There hasn't been any "May Day" calamity this month, as many skeptics had predicted. Instead, the market's barometers have been climbing to multiple new highs. So it's been a downer for the believers in the "Sell in May and Go Away" market strategy.

The Dow Jones Industrial Average has been incorrigibly unhampered, posting its  221st record closing high this year at a majestic milestone 15,354.40 on May 17. The broader S&P 500 stock index also climbed to another record, at 1,667.42, and the NASDAQ composite index soared to its highest close since October 2000 at 3,498.97.
Time to worry? 
If you are among the everlasting naysayers, you would be probably start warning that the market is teetering close to the edge of the cliff, about to tumble to its deepest point ever. This time it is different, you would assert, "as the end is near, with the pullback close at hand." We've heard that before.
In mid-November of 2012, when the Dow was at 12,798 and the panic about the so-called Fiscal Cliff was shrouding everyone's thinking, the undaunted bears warned that the Dow would plunge to 12,000 or lower because of the wrangling in Congress about a looming budget crisis.
I wrote in this column at the time that the Dow would not only pierce through its record high of 14,164.53 but blast off beyond and above the seemingly unreachable 15,000 zone, and that the S&P 500 would rocket to more than 1,600.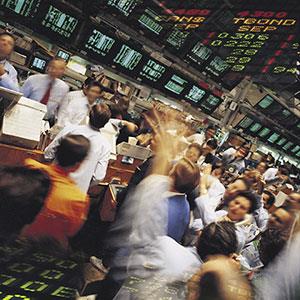 We all know now where the Dow and the S&P 500 have been heading since then! One healthy sign about this raging bull market is the large number of disbelievers that continue to predict the worst for the market. That's a positive. When everyone turns into big believers, it's time to run for cover.   
But based on the analyses of several dedicated market watchers I trust, the Dow and the S&P are definitely moving even higher from their current record highs, with the Dow catapulting to more than 16,000 and the S&P boiling to 1,700 sometime this year. Sure, that oft-predicted big pullback will occur before then  -- and indeed both the Dow and S&P retreated slightly Monday afternoon, after hitting new highs earlier in the day -- but that would be a healthy development for the market from which it will again rebound.
When that correction or pushback finally comes, however, be sure to take it as a "decline of opportunity." Investors should be ready then to buy their favorite, fundamentally sound stocks at much lower prices.
I have always advised that investors should have a "knockout list" of stocks they expect will be knocked down during the pullback, which they should buy at opportunistic prices.
That has been the winning strategy pursued by most of the money managers at the large institutional investment firms. 
If you've been a disbeliever in this bull market, you would have missed a lot of the opportunities. Seymour Zucker, one of my favorite editors when I was writing this column for years in the pre-Bloomberg Business Week, had a standard answer when people asked him about the market's behavior: "There are more buyers than sellers," was his stock answer when the market was speeding higher. And his explanation when the market was spiraling down: "There are more sellers than buyers." And that's basically true.
"Clearly, buying has exceeded selling by a wide margin because institutional money managers see a bright green light and really have no other alternative to invest their clients' cash but in stocks," notes market analyst George Brooks, who writes the blog, "Investor's First Read." This is all about supply and demand, he adds, "the balance/imbalance of buying vs. selling. No algorithms needed, so it's that simple."
Brooks argues that since the advance is driven by a "preponderance of buying over selling, a correction will have to occur as a result of a more even balance between the two." Currently, brief declines of one to three days are reversed abruptly by sharp rallies as buyers use any pullback as an opportunity to step in, notes Brooks. 
Basically, the market is largely about perception, about what it believes lie ahead in terms of the U.S. economy, corporate earnings, and the global picture. Despite the gross pessimism  that captivated the news headlines over the past two years, exacerbated by the polarizing politics in Washington and the recent presidential elections, the market finds the outlook as favorably positive -- and improving.
According to Sam Stovall, chief investment strategist who also heads the investment policy committee at S&P, global growth in 2014 will firm up to 3.5% from 2.6% expected in 2013.
In the U.S., gains in the housing sector, lower household debt, and an aggressive Federal Reserve Board should help economic growth rebound to 3.1% in 2014 from 2.7% seen for 2013, predicts Stovall.
In terms of individual "knockout" stocks, I published and listed in January 2013 of a dozen stocks that I figured would outperform, and which I believe should continue to do well over the next 12 months.
They are Home Depot (HD), Walt Disney (DIS), Apple (AAPL), McDonald's (MCD), Bank of America (BAC), CVS Caremark (CVS), Facebook (FB), Pfizer (PFE), UnitedHealth Group (UNH), Ford (F), TJX Cos. (TJX), and Coca-Cola (KO).
When I published the list, HD was trading at $67 a share, it's now at $76; APPL was at $450, it's now at $433; MCD was at $93, it's now $101.54; BAC was $11.51, it's now $13.43; CVS was at $51, it's now $59; Facebook was at $32, now it's $25.82; PFE was at $26, now it's $28.96; UNH was at $56, now it's $62; Ford was at $13, now it's $15; TJX was at $45, it's now $51; and KO was at $36, it's now at $42.
I believe this group will continue to outperform over the next two years.
To this list, I would add Google (GOOG), now trading at an all-time high of $916. Analysts are betting the stock will rocket to between $925 and $950. The big bulls, on the other hand, see Google soaring to $1,000 a share.      

Gene Marcial wrote the column "Inside Wall Street" for Business Week for 28 years and now writes for MSN Money's Top Stocks. He also wrote the book "Seven Commandments of Stock Investing," published by FT Press.     
DATA PROVIDERS
Copyright © 2014 Microsoft. All rights reserved.
Fundamental company data and historical chart data provided by Morningstar Inc. Real-time index quotes and delayed quotes supplied by Morningstar Inc. Quotes delayed by up to 15 minutes, except where indicated otherwise. Fund summary, fund performance and dividend data provided by Morningstar Inc. Analyst recommendations provided by Zacks Investment Research. StockScouter data provided by Verus Analytics. IPO data provided by Hoover's Inc. Index membership data provided by Morningstar Inc.
ABOUT
Top Stocks provides analysis about the most noteworthy stocks in the market each day, combining some of the best content from around the MSN Money site and the rest of the Web.
Contributors include professional investors and journalists affiliated with MSN Money.
Follow us on Twitter @topstocksmsn.